Welcome to another episode in our musical travels… I started off this journey with a promo I have received in the mail from Peter Gregson. His beautiful cello sounds revived in my mind the memories of listening to Hildur Guðnadóttir, and I decided to revisit her earlier digital release, Iridescence. That, in turn, prompted me to drift towards Ólafur Arnalds, and during the process I realized that I completely forgot to cover his very latest release! Finally, in search of the latest entries from my favorite modern classical composers, I stumbled upon The Explorer's Club subscription service from Loaf, featuring musicians from around the world. Join me in this entry of Sound Bytes, as I travel from Edinburgh to Reykjavik, in search of beauty hidden within…
Peter Gregson – Terminal (Mute Song)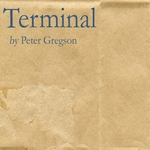 Packaged in a brown cardboard digipack, I come upon a release from Peter Gregson. Born in Edinburgh in 1987, Gregson has been performing his contemporary classical pieces all over the world. Using his cello and electronics, Gregson creates compositions that cradle, bleep and bend the sound of our favorite stringed instrument. The organic recordings seamlessly blends with that of synthetic processing, swirling in a timed delay of empty spaces during traveler's impatient waiting for the departure. The collection of 6 tracks, running in total just under half an hour, was commissioned by Bowers & Wilkins to compose contemporary cello music. Written in airport terminals during Gregson's touring, and appropriately titled Terminal, the album is a collaboration between Gregson and Milton Mermikides, released by a London-based publisher, Mute Song. Fans of modern classical compositions by Hildur Guðnadóttir, Max Richter, Nico Muhly, Ólafur Arnalds, Dakota Suite and Jóhann Jóhannsson will be delighted! And if you love the cello as much as I do – the track "Flight Path" will surely hit the spot… You can also pick up a digital copy of Terminal via Gregson's Bandcamp.
Hildur Guðnadóttir – Iridescence (Touch)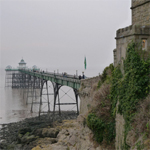 This single track release by the contemporary Icelandic cellist and modern classical composer Hildur Guðnadóttir is not for the light hearted. Full of crying strings, pulling at the soul in just the right places, the music swells and moans for a little over eleven minutes. But during this time, something drops within your spirits with the bounce of the bass, and the funeral procession to all things past is at last gone. Featuring Jóhann Jóhannsson and Skúli Sverrisson, this digital-only release from Touch is a companion download to Guðnadóttir's Without Sinking (2009) which immediately landed a spot on Headphone Commute's Best of 2009 : Music For Watching The Snow Slowly Fall In The Moonlight. Nevermind that this piece is over a year old now – it's perfect to carry us over until Hildur's another release. In addition to great production on this piece, the sound was mastered by BJNilsen, so you can be sure to find all of your tiny ear canal hairs trembling. Don't forget to check out a recent remastered reissue pf 2006, Mount A, available from Touch Shop and your favorite outlets. Alos, read Headphone Commute's Two and a Half Questions with Hildur Guðnadóttir. Recommended if you love soul wrenching melancholic music…
Ólafur Arnalds – …and they have escaped the weight of darkness (Erased Tapes)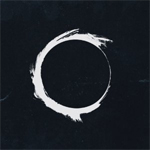 As I sit down to write these words I can't help but wonder if there was a time lapse in my memory – haven't I covered this before? I could have sworn I shared my excitement for this album in the past – after all, I hungrily consume everything by Ólafur Arnalds since his 2007 debut on Erased Tapes, Eulogy For Evolution. Well, if I haven't shared my enthusiasm for this release, I apologize… Profusely… Incredibly lovely, sad and beautiful, music from Arnalds will melt the toughest hearts. If melancholy could be wrapped in sadness drenched in longing, then Arnalds captures it all. This is precisely when words loose their meaning, and the music sings… …and they have escaped the weight of darkness is a second full-length album from this prolific Icelandic modern classical composer. In places uplifting, and always gorgeous, the contemplative passages escaping Arnalds' fingers on the piano, and the crying stringed instruments, leave the listener reflecting on all that is present in this moment, even if its veiled by the past. You absolutely have to pick up Arnalds' masterpiece, Variations of Static, (Erased Tapes, 2008), as well as his 2009 EP on the same label, Found Songs. It is also worth mentioning that Ólafur's 2009 album, Dyad 1909 was selected in Headphone Commute's Best of 2009 : Music For The Film behind Closed Eyelids. Recommended!!!
Explorer's Club: 7. Belfast – Reykjavik (Loaf)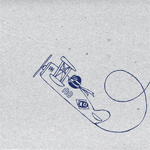 We polish off this entry of Sound Bytes with a mini compilation from the wonderful Loaf label. This seventh volume of one-off singles, released each month to showcase the artists from all over the world, immediately captures my attention with an amazing roster of artists! "Our intrepid adventurers travel without maps into the hinterland to bring you back audio treasures capable of transporting your mind to another plane." As the title suggests, Belfast – Rejkjavik is another country-spanning entry, featuring three tracks from some of our all time favorite artists: Hauschka & Stefan Schneider, Nils Frahm, and Jóhann Jóhannsson! What can I say here? Absolutely gorgeous pieces combining piano and electronics – just the way I like it! If you are a fan of either of the above artists, this is a must for your collection… and then you'll want more! As I'm finishing off this installment, my music library is slowly growing with the rest of the volumes in this series with contributions from Peter Broderick, Ryan Teague, Janek Schaefer and many other new discoveries (I was able to back-fill via emusic). This amazing find is available as a subscription service via The Explorer's Club. Join in the fun and become part of the experience as this journey slowly unfolds!