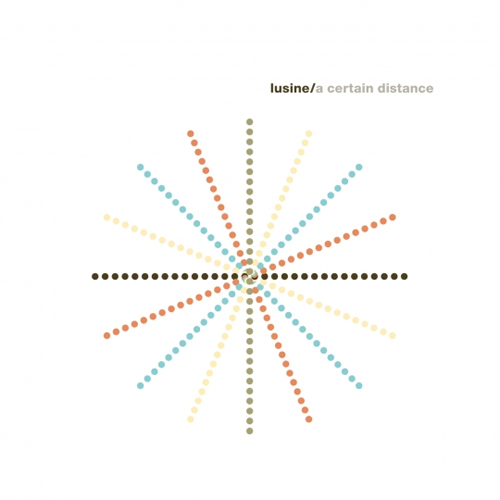 Has Lusine turned almost pop? Well, not quite. If so, then pop music has never sounded so good! But peel back the vocals from the foreground, appearing on a few tracks by Vilja Larjosto and Caitlin Sherman, and we are left with the good old electronic sound of Lusine, known for his lush ambient soundscapes, organic catchy melodies, and solid punchy beats. With his 9th full length album, A Certain Distance, Jeff McIlwain continues to evolve his production skills, articulate composition, and unique staple sound, creating a downtempo album, with a lighter upbeat feel.
Jeff has been releasing music on a variety of prominent labels, entering the spotlight since his 1999 debut, L'usine. When his music reaches InterContinentaL barriers, he appends an ICL suffix to his alias. Hence, all of his releases on the German Hymen label are under Lusine ICL, including my absolute favorite ambient marvel, and a top favorite of Headphone Commute's from 2007,  Language Barrier (Hymen, 2007). The Lusine moniker appears mostly on all domestic labels, such as Ghostly International.
Over the contemplating chord progression and occasional vocoder phrases, familiar elements introduced in the above mentioned Language Barrier, appear in a subliminal field of sound. These are the ambient pads, accented with microscopic percussion bits, creased into crumbled lo-fi beats, and smoothed out on a sonic surface. Just as the vocoder maps the frequencies of sampled voice over synthesized chords, Lusine succeeds in "mapping human emotions via technology".