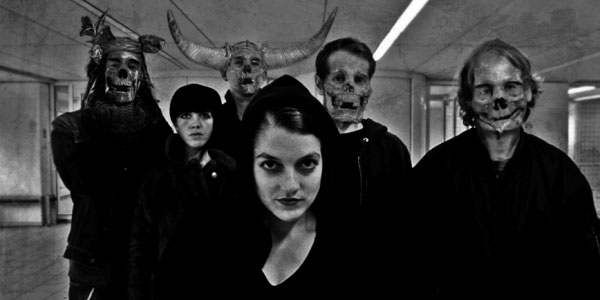 Do you have any plans on releasing a recording of an actual live performance?
Well, we release live stuff under the Mount Fuji Doomjazz Corporation. The new live improv album 'Succubus' has just been released on Ad Noiseam. We did released the live album 'Doomjazz Future Corpses!' in 2007.
Any memorable moments from your tour?
We start our first proper tour in November this year. Before that we've just been doing weekend shows.
Have you had a chance, or a desire, to make music for film?
That's the whole approach to our sound, making cinematic / visual compositions. Hopefully in the future we'll get to work more directly on soundtracks.
Tell us a bit about your upcoming album, Here Be Dragons.
It's in the mastering process at the moment. There's been a little delay on the artwork, but we're very pleased we've finished it after 2 years of work on it. Its taken us into new territories, experimenting more with rhythms and compositions. And its the first album with the whole band recording together, uncharted territories…here be dragons…