The following installment of Sound Bytes comes to us courtesy of Matt Leslie and his selections for Best of 2009. It only makes sense for us to revisit these gems before they get archived on the shelves of past releases. Don't forget to preview the tracks, which I have embedded for your convenience. Listen and read, is my new motto 😉  Enjoy!
Tortoise – Beacons of Ancestorship (Thrill Jockey)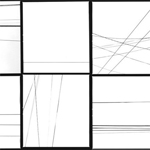 Post-rock darlings Tortoise release their first album of new material in 5 years and it's a complete return to form. Sounding like the proper follow-up to 2001's Standards (Thrill Jockey / Warp / Spunk), Beacons of Ancestorship truly is a prog album. It is dirty and crisp, sounding like it was recorded underwater and in an air-tight studio at the same time. And as always, their sound is undefinable – dub, post-rock, lo-fi, electronica, dance, spaghetti western, jazz, classic rock, punk, it's all here in a tight 45-minute set. What more can I really say? Tortoise's musical influence really knows no bounds. They are one of the best bands in the biz and one of my all time faves. Catch them on their belated North American "Beacons" tour in early 2010. Love it. Beacons of Ancestorship is out on Chicago's Thrill Jockey label.
Mountains – Choral (Thrill Jockey)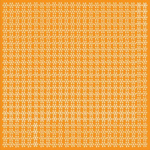 Brooklyn duo Brendon Anderegg and Koen Holtkamp have released my favourite ambient/modern classical album of the year. Mountains are up there with Marsen Jules and Loscil for me, because with Choral they have crafted a beautiful album that expertly blends the organic with the digital – seamlessly meshing acoustics with electronics to fantastic effect. I have been lulled to sleep by this album more than any other this year, but have also enjoyed it in the early mornings, and while reading and writing. Their live show at The Music Gallery in Toronto was one of my favourite live shows of the year. Using guitars, synths, accordion, melodica, voice, two Powerbooks, and lots of other toys, they created a whitewash of introspective and hypnotizing ambience. Choral is also out on above mentioned Thrill Jockey. They also have self-released their Tour CD as well as another limited edition CDr, Etching, which has been repressed by Thrill Jockey on vinyl.
Sleeping Me – Lamenter (Phantom Channel)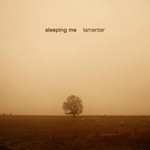 Sleeping Me is the moniker of guitarist Clayton McEvoy who makes sweeping ambient compositions that are reminiscent of Stars of the Lid, Harold Budd, and Brian Eno. McEvoy uses only guitars and an array of pedals to create his droned out sound. The result is a relaxing and dulcet lull that is perfect for morning coffees or an absorbing book before bed. McEvoy also put out an album entitled Cradlesongs (Hidden Shoal) earlier this year, but it is hard to find, so I have not heard it in its entirety. However, if Lamenter is any indication, it too is sure to be ideal listening for shoegazers, just in the horizontal position. Lamenter is available as a free digital release directly from Phantom Channel (see web releases on the label site). While you're there, be sure to grab a few goodies by Konntinent, Language of Landscape, Inverz, and Ian Hawgood.