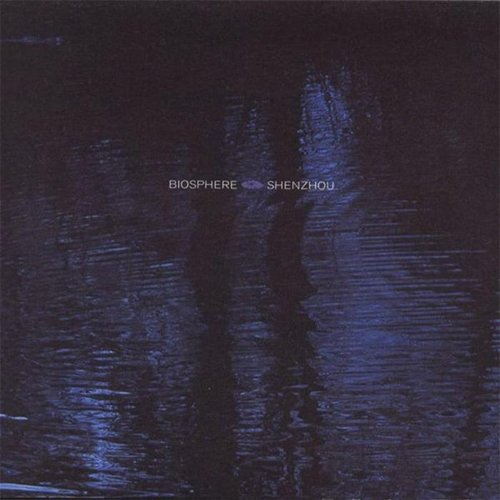 Prior to doing a proper writeup on Geir Jenssen, I listened to all of his grandiose works. Twice. OK, maybe not all. Jenssen's discography does not only span albums under his most famous moniker, Biosphere. There is his debut album, The North Pole By Submarine (SSR, 1989) as Bleep; two volumes of The Fires of Ork in collaboration with Pete Namlook (Fax, 1993 & 2000); two releases with The Higher Intelligence Agency, Polar Sequences (Beyond, 1996) and Birmingham Frequencies (Headphone 2000); an album, Nordheim Transformed (Rune Grammofon, 1998), with Deathprod; and finally a collection of field recordings from Tibet, Cho Oyu (Ash International, 2006), under his real name. And that's just scratching the surface. However, after spending an entire week (!) revisiting Jenssen's contributions towards the evolution of ambient sound as we know it today, I settled picking Shenzhou for this writeup. That one, my friends, is a masterpiece.
Shenzhou explores more than just dark atmospheres and loop based hypnotic soundscapes. Here Jenssen does something many musicians have tried to accomplish – use classical music as the main ingredient, but without being too overbearing, obvious, or just for its mere sake. In Shenzhou, Jenssen constructs haunting environmental passages based on orchestral works by Claude Debussy, La Mer (The Sea) and Jeux. During the beatless layers of lush pads, deep sonic bass, and dusty vinyl samples of strings and woodwinds, Jenssen builds on meditative templates inflicting a trance-like state for the mind relying on its pattern recognition capabilities. The subliminal waves of euphoria wash over the timeless expansion of sound throughout the universe of the void. The subtle contributions of Jenssen's own sound design only enhance Debussy's already melancholic impressionist approach. Purely genius.
This work solidifies Biosphere's impact on ambient movement. Previously, Jennsen has been known to pioneer his own personal style – arctic ambient. The latter is thematically named for Jenssen's geographical and minimalist attributes. Born in Tromsø, a city in the Arctic Circle of Norway, Jenssen evoked the sense of isolation and arctic calm, more prominent in his earlier albums like Substrata (All Saints Records, 1997) and above mentioned Polar Sequences. But in Shenzhou the ice melts away into the ocean of sound. And with it we drift… and we drift…
For a sensory deprived in-vacuum experience, pick up Biosphere's Autour de la Lune (Touch, 2004) [headphones with deep bass response recommended], as well as his latest, Dropsonde (Touch 2006). In 2007, Norwegian Beatservice Records, re-released the first three of Biosphere's albums – Microgravity, Patashnik, and Insomnia. Highly recommended for the likes of Gas, PanAmerican, Steve Roach, Robert Henke, Deaf Center and Murcof.