Celebrating Headphone Commute's many years of content, I am highlighting albums that I covered 15, 10, and 5 years ago. I do this by going back through my archives and selecting a favourite for the current month. But I'm not just copying and pasting the words here; I'm also refreshing these write-ups a bit to bring them up to date, and, of course, I'm listening to all this music! And so should you!
Hecq
Night Falls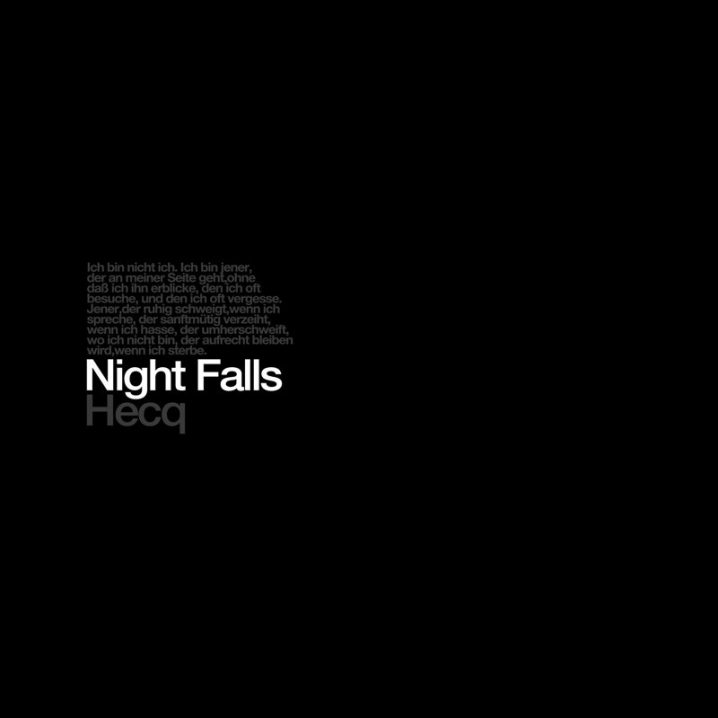 In case you haven't noticed, I've been a fan of cinematic, modern classical, and dark ambient music for many years. In 2007 I hailed Ben Lukas Boysen's double disk release, 0000, as one of the year's best albums. It perfectly aligned with my favourite elements of grandiose orchestral sound and punctuated IDM beats. Upon my first listen to his fifth album as Hecq, I anxiously await the glitchy breaks that are so prominent in all the previous releases. Alas, they never come. And with this sonic proclamation, Boysen creates a new sound in which he instantly excels. On Night Falls, this German electronic musician drops the rhythmic structure altogether to produce one of the most inspiring, lush, atmospheric and hauntingly dark pieces I have heard to date. There is a continuous cinematic tension of something hiding right beneath the shadow of a thinly layered sonic veil. Night Falls is an album that stops you dead in your tracks to really listen. What is that brooding sound, and does it have a name? I will not hide the fact that with each swell of a dynamic wave, the emotion within me rises as well, and I fight back the trepidation at the tip of each crescendo. As per the latest updated press release, which we can find along with the remastered version of this epic score, released again in 2016, "the album was recorded as one continuous opus with moods ranging from teary-eyed melancholy up to beauty and puissance, unleashed by discontent, the self-assured need to change, or even a stroke of fate." With outstanding production and masterful control of individual frequencies, Boysen propels his sound techniques from a mere post-industrial IDM producer to a contemporary neo-classical composer.
2023 UPDATE: I honestly can't believe this album is over 15 years old because if it were released today, I'd still be singing praises for its impact. After Night Falls, Boysen continued releasing music as Hecq on Hymen Records (plenty of coverage on Headphone Commute) up until 2017, when he seemed to retire the moniker and turn his attention to producing music strictly under his real name. Then, suddenly, out of nowhere, earlier this month, Hecq put out a teaser for an upcoming 5-track EP, titled Form, which is scheduled to drop on July 14th, 2023. Be sure to check out In the Studio with Ben Lukas Boysen, and stay tuned for more from this prolific musician.
Trifonic
Ninth Wave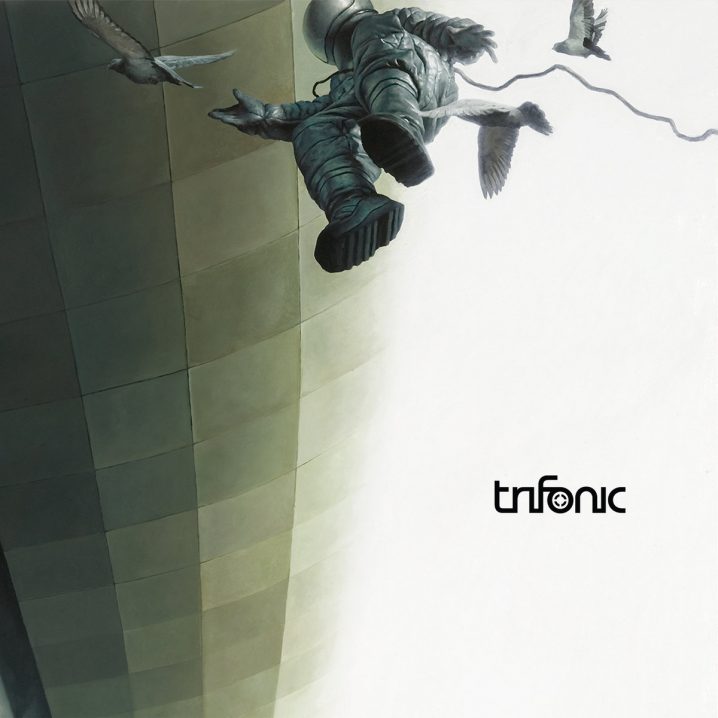 Standing on the ground alone, the Trifon brothers, Brian and Laurence, have been releasing music on their very own Trifonic Music, and it is perhaps this self-perseverance that drives the confidence of their sound, which is what most attracts me to their works. On their second full-length release, titled Ninth Wave, Trifonic showcases their intricate attention to detail in sound production, fully in control of seamless genre-bending styles, endless effect chains, and, most importantly, pure musicality. There are luscious melodies on this album that will instantly get embedded in your memory and, upon your second return, will immediately feel like flashbacks from your deeply subdued and subconscious mind. Previously working on production for Brian Wayne Transeau (the Grammy-nominated dance producer known as BT), Trifon has contributed his programming skills to TV shows, films, and video game soundtracks: these include some titles in the Assassin's Creed series and Borderlands. This impressive resume should be enough to pique your interest in Trifonic, but once again, let me assure you that the most attractive thing here is music. Besides music composition, Trifonic maintained an interesting production blog [now appears to be defunct] where they shared videos of their creative process, programming techniques and sound design. These are always fascinating for any fan, novice sound producer or even a seasoned aural architect. If you'd like to take this a step further, you can purchase a Producer's Edition of the Ninth Wave album, which includes full audio stems, tutorial videos, and sample kits – this should be a perfect sandbox for you to play around in! And, serendipitously enough, the above-mentioned Hecq appears on this album!
2023 UPDATE: In 2013, the project was put on hold, and only Brian Trifon continued composing, creating scores for video games via his Finishing Move production house (see The Callisto Protocol, Borderlands 3, and Halo Wars 2, among the many). In 2018, their debut album, Emergence, received a special edition overhaul as well, with many remixes from the scene's contemporary electronic producers. Sadly, Trifonic has been quiet ever since, with only a few singles appearing on their Bandcamp about once a year. Regardless, I am still a fan, even if there are only two full albums from Trifonic in this world.
Warmth
Parallel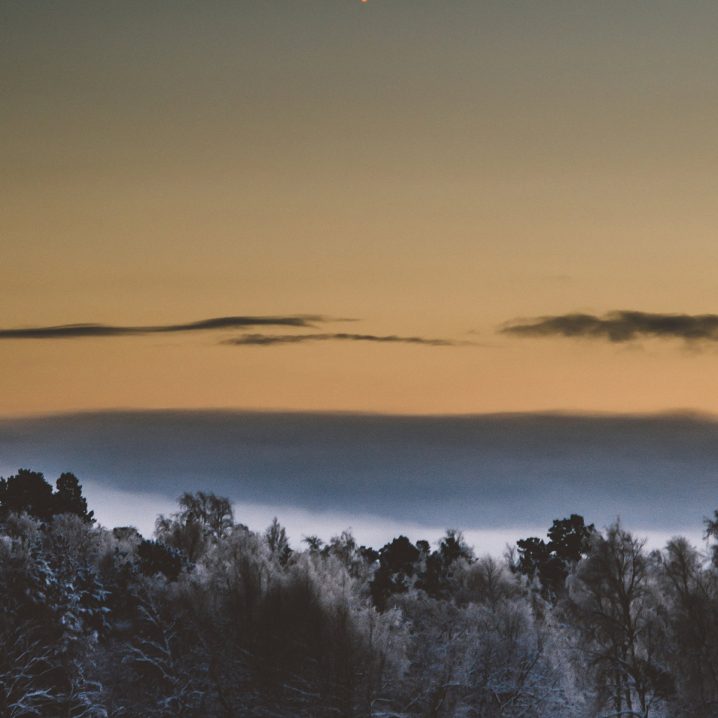 Living up to my expectations with a project name like Warmth can be difficult. The word itself portrays a state of comfort, a cordial sensation, and a tender quality of life. There is a sense of slow and mild heat in its description, a passionate embrace, an earnest glow – all things that put the soul at ease and soothe a frigid heart. And yet, the sound of Agustín Mena manages to overcome even this promise and paint a sound space beyond my hopes and dreams. Warmth is a state of being, ever-present, where sound is one of many senses of our mind. Over the eight tracks on his third full-length studio album, titled Parallel, this Valencia (Spain) based artist creates a place unlike any other – one to which I've been returning, over and over. "Parallel has an almost spiritual quality to it. It is a soothing collection of weightless drones in one harmonious flow so hushed and still, so solemn and graceful that one cannot resist sinking into a state of tranquillity and deep reflection." With the majestic mastering help of the one and only Taylor Deupree, Mena weaves slow-burning ambient textures that capture the frequency spectrum across its peaks and valleys, always evolving and breathing like waves. It's easy to drown in its insistent washes that cradle the listener dully to sleep, but if, instead, you spend this hour as an active listener, you will discover the many intricacies hidden within, which always reward upon the numerous rotations. The album is released on a cassette, a CD and, of course, digitally via Mena's own Archives label. He also runs the Faint imprint, with even more ambient offerings from many of my favourite artists.
2023 UPDATE: Parallel is one of those albums that remains on my playlists. In fact, it comforted me through the very first bouts of COVID.  I was even among the lucky ones to grab it early on a cassette (now sold out). Mena's label continues to delight and satisfy my senses, slowly approaching its 100th release. Be sure to peruse the latest albums on Bandcamp from many of my favourite acts. Most recently (like only a week ago), Mena released Night Scenes, an 8-track collaboration with David Cordero, which I would highly recommend.