Release Notes
Release: Night Poem
Date: May 12, 2023
Christian Balvig is a Danish composer known for his score for the Scandinavian drama series Cry Wolf [with the Copenhagen-based electropop group, When Saints Go Machine], as well as his work with orchestras like The Royal Danish Orchestra, Copenhagen Philharmonic and The Danish Chamber Orchestra. To be completely honest, this is the first time I am listening to Balvig [although I noticed him being credited on a few Efterklang albums], and it's exciting for me to discover his music from the upcoming solo debut, Night Poem. "The album is an ode to and from the night, a rebellion against constant stimuli, and a meticulous hunt for ghost notes and the almost imperceptible sound of piano keys." The piece I am premiering for you today, titled "Where All Is", features a closely mic'ed piano with all of its beautiful mechanic sounds, just enough bass to give it the platform it needs to sustain the sparkling synth arpeggios and backing acoustic percussion. This is a lovely track to wake up to in the early morning as the darkness quietly recedes to light, and we find ourselves faced with another brand new day full of possibilities and welcome prospects. All we have to do is float throughout it all and let it be, as the universe will set its course for us to follow.
The track 'Where All Is' is based on a live recording from my family cabin, recorded on my father's childhood piano. It's circling around the fact that every object has a hidden history that might be of equal importance as the condition or appearance of that same object. The piano is far from mint condition and has lived a long life, but still, it is one of my absolute favorite instruments to play, cause I feel so connected to its hidden history. Later I added the universe of synths and choirs. 'Where All Is' is placed as the ending track on the record Night Poem, with a hint of sunrise at the end of a long night of stories and dreams.

— Christian Balvig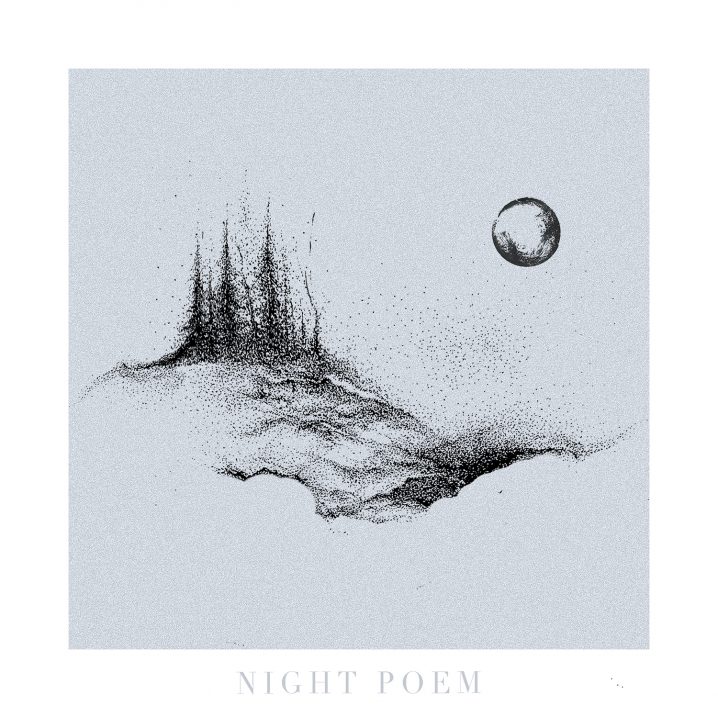 Once again, the full-length will be self-released by Christian Balvig on May 12th, 2023, and you can stream it on all of your favourite digital platforms.