William Ryan Fritch
Solidum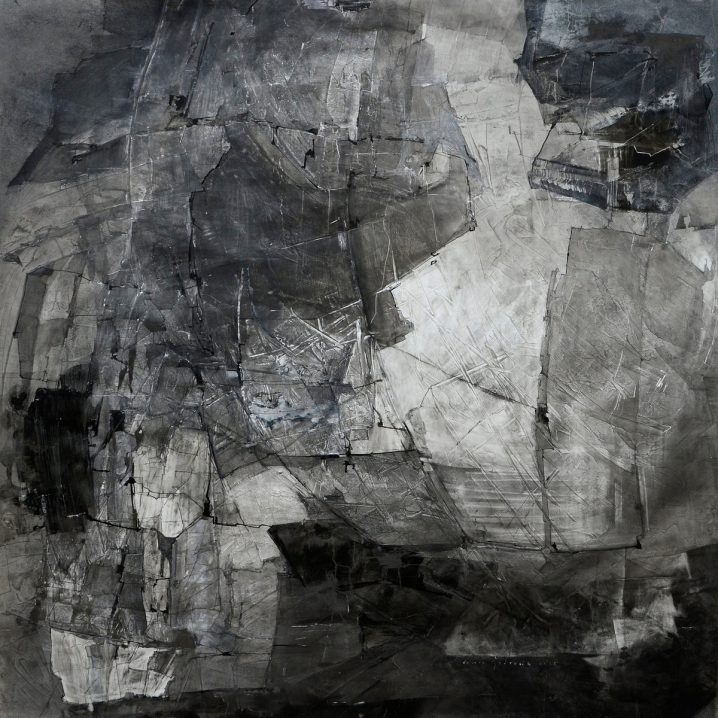 I previously mentioned this new work by William Ryan Fritch when I talked about the entire Lost Tribe Sound 15-album series, titled Built Upon A Fearful Void. Back in August, I covered At Once, There Was No Horizon record, released under his Vieo Abiungo alias. I described it as "a brooding, somber and morose record, a little moldy and damp at the edges, fully organic and truly alive," and if anything could be bourne out of that fertilized sound, then it's sure to be this Solidum piece, consisting of 21 numerically titled modern classical movements. Whereas Fritch often employs a dense and texturally-rich palette of sonics, on this composition he recedes into minimalism, tranquillity, and "negative space". Capturing the acoustic reverberations of strings, harp, and piano, Fritch sculpts sixty-six minutes of ambient soundscapes and reductionist vignettes. Stepping away from the cacophony of acousmatic equipment, Fritch brings the focus onto the chamber instruments, mixing a bit of synthetic, evoking emotion that seeps from within. This output is the result of a lockdown, with the musician's intent to reflect on the whole. "Many works of art have been made amidst this pandemic and it's been fascinating seeing how artists have translated the experiences of heightened uncertainty, loneliness, and longing for connection. Solidum is Fritch's one search for connection and deepened empathy in a world where touch and closeness have been so cruelly taken away from our means of showing love." The result is a fragile and personal album, deeply emotive, tender, and kind. This is my kind of holiday music!
Vision Eternel
For Farewell of Nostalgia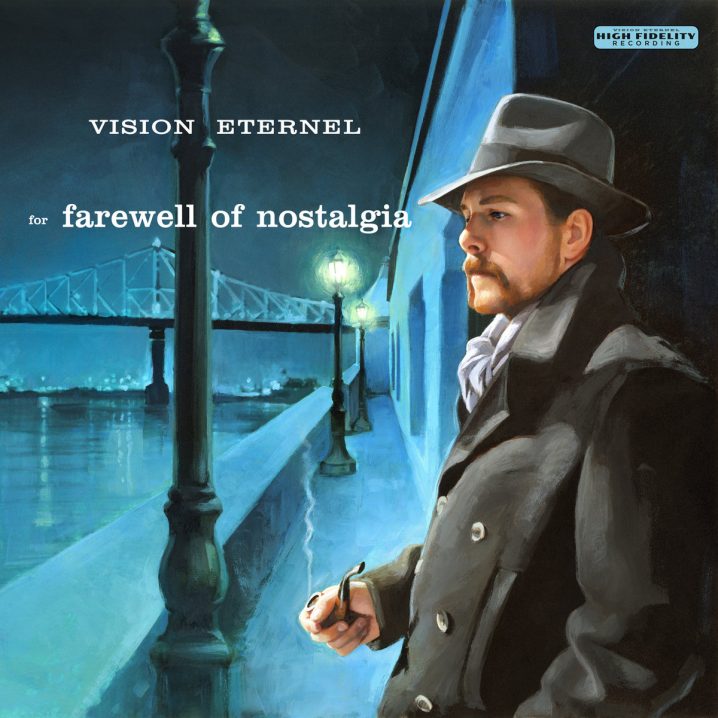 On a rainy Sunday morning, for another week of what seems to be a never-ending lockdown, I turn to a set of four tracks by Vision Eternel, a project by a Canadian-American composer, Alexander Julien. For Farewell of Nostalgia is an EP of washed-out guitar strums, dissolving harmonies, and long-stretching tails of reverb. This palette of the sound is blurry, opaque, and pastel, flushing out the sharp edges of my angst for the ongoing pandemic the way the storm scrubs the lettering off all the wet protest plaques. The musical narrative of the pieces is focused on emotion and heartbreak, blending elements of shoegaze, postrock, and ambiance, and in the process developing a genre, Julien coined as melogaze. "Sometimes, looking for tender affection can be detrimental; this tale of infatuation, wounding absence, intimacy, melancholia, and never-ending nostalgia intends to make the listener feel every bit of that." The cover echoes Frank Sinatra's very first official record released as an album, In the Wee Small Hours (Capitol, 1955), a record about anguish, despondence, and love. Something, I am sure, Julien has connected with, and in turn, has channeled out. And although I probably cannot relate to the emotionally devastating account of events that influenced the record, which accompanies all physical editions in a form of a short story, I can hear the torment, I can hear affliction, and I can quite relate to that.
Grandbruit
Péninsule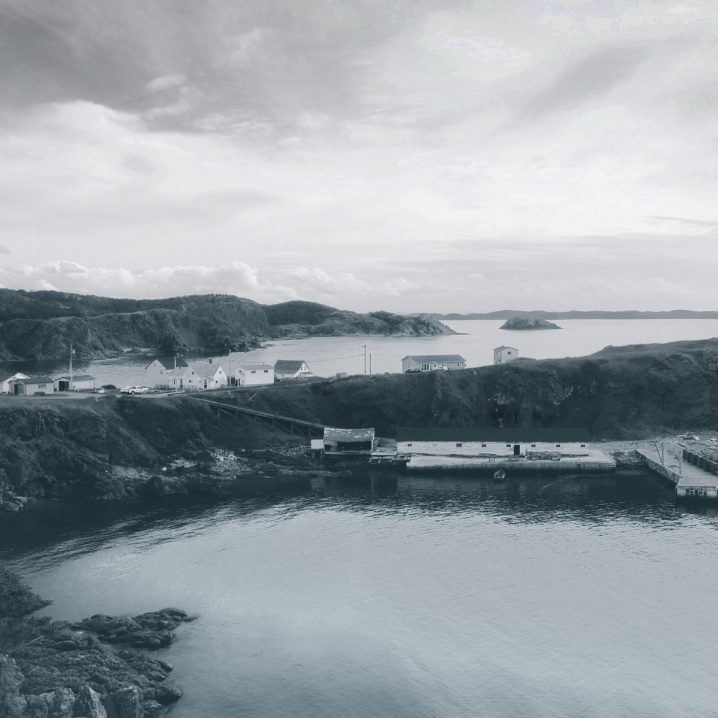 Sinking deeper into guitar-driven ambiance, I land upon an album by Francis Tremblay, and his release for Subcontinental imprint as Grandbruit. This is even more mellow than the above-mentioned release, with barely recognizable field recordings, guitar layers and loops melting into a frequency rich soundscape akin to the ambient works by Chihei Hatakeyama, Tomasz Bednarczyk, and Wil Bolton. The stretching pads, tonal dins, and atmospheres of the album are inspired by "the beauty and vastness that is Gaspésie," a peninsula along the south shore of the Saint Lawrence River in the Matapedia Valley in Quebec. The cover photography by Francis Tremblay conveys the fragile region occupied by only a few. The nine meditative pieces on Péninsule play as an environmental lullaby for the quiet, sleepy town, on the coast of St. Lawrence river. "Early 2020 was a difficult period and at the height of confinement and the traveling ban, we were left to rediscover our own surroundings." If you want to seek out the positives of our never-ending restriction, then I invite you to reconnect with nature, which seems to simply go on, oblivious to our predicament. Perhaps, while you walk through its lands with this music along, you will find a reflection in all that you see. You'll learn that you, too, are nature, and are governed by the same natural laws.
Michael A. Muller
Blue Canyon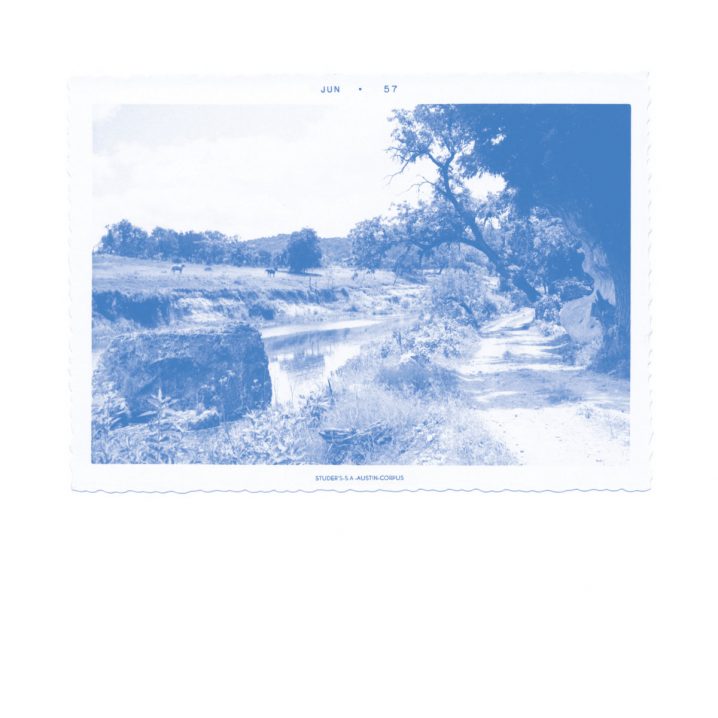 And finally, a quick mention of Michael A. Muller's 2-track EP, titled Blue Canyon, which I often play along with another single that he released earlier this year, Lumiere II. Muller is a Texas-based musician, most known for his Balmorhea project with Rob Lowe. Known for their "delicately layered pastoral sound" the duo has been composing [and appearing on these pages] for over a decade now. A couple of years ago Muller released a solo album, Lower River with a wonderful follow-up of reworks, featuring all of your favorites, like Marcus Fischer, Julia Kent, Daigo Hanada, Bing And Ruth, and others, appearing on 1631 Recordings. Blue Canon is something else: performed on a Steinway & Sons grand piano, with only two microphones picking up all of the mechanics of the instrument (including the booming percussive reverberation of the pedal), its delicate vignettes echoing the isolation and introspection evoked by the natural beauty of the Frio River canyon, after which the EP was named. "The tracking session was mostly improvisational, occurring each day between solitary hikes through the canyon, and birdwatching at dusk with the soft sway of 100-foot cypress trees rustling in the distance. The final evening of the residency, a violent thunderstorm tore through, with high winds and whipping rain causing reverberating echoes along the canyon's limestone cliffs." An audible postcard, a captured memento, a snapshot of weather, inside Muller's mind.