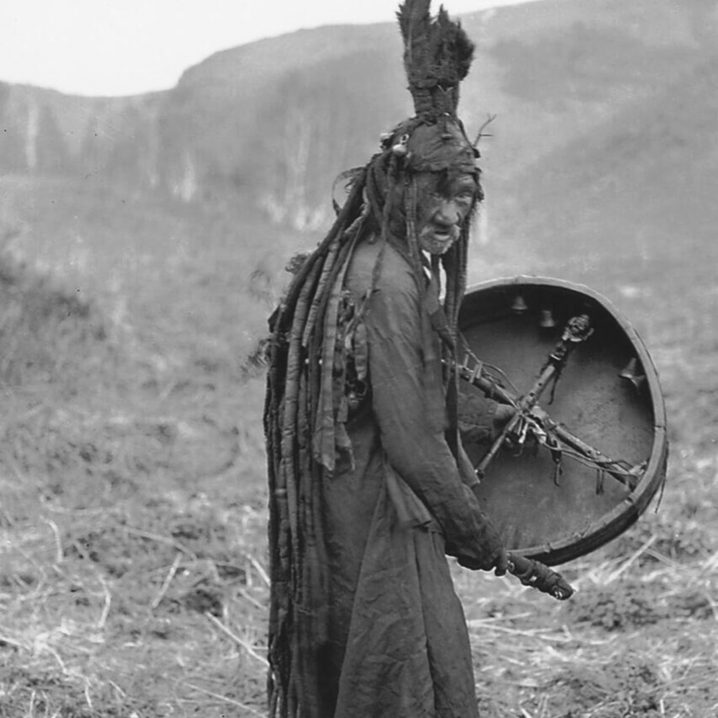 The last mix we did for Headphone Commute titled Without Darkness seemed to go over well the HC fans, so we figured we'd give it another go. At the time we were in the middle of our first major subscription series for the Lost Tribe Sound label, by the name of William Ryan Fritch's Leave Me Sessions. This time around we are in the midst of an even bigger label subscription series called A Prelude to the Decline, which will see 11 full albums released in the period of a year from the likes of From the Mouth of the Sun (aka Aaron Martin and Dag Rosenqvist), William Ryan Fritch, Alder & Ash, The Green Kingdom, Seabuckthorn, kj and Matt Finney.
This new mix entitled, The Wounded Healer mainly focuses on the music from this Prelude to the Decline Series. It starts off with a brand new, unreleased song by From the Mouth of the Sun off their upcoming album Hymn Binding. Also premiering in the mix are brand new tracks from William Ryan Fritch's upcoming Behind the Pale album, kj's upcoming album spells, and one of our newest signings Mexico based artist Phonometrician debuts a gorgeous song "The Run" from his upcoming album, out in 2018. Along with that, we've included an unreleased tune "Sayatshy" recorded during William Ryan Fritch's sessions for the album, Eagle Hunters in a New World.
It's been a taxing year on the psyche, just tuning into social media or any type of news can turn one's stomach. Seems like an easy time to lose your mind, if not want to retreat from all of it. Trying to find a way to make a positive impact these days and bring people together feels like a daunting task. That's partly how the Prelude to the Decline series came to be. Knowing that music has strangely beautiful transformative properties and knowing that we're pretty decent at finding impactful tunes, we figured rather than go into hiding, we'd put forward our best effort. With that, we hope this music puts some fire in your belly, some calm in your day, and helps seed one of our oldest connections to each other, music.
Tracklisting:
00:00 – From the Mouth of the Sun – A Breath to Retrieve Your Body (Hymn Binding)
05:09 – Alder & Ash – The Glisten, the Glow (Clutched In The Maw of the World)
11:45 – The Green Kingdom – Children of Light (The North Wind and the Sun)
17:04 – Seabuckthorn – Of Disappearance (Turns)
20:40 – William Ryan Fritch – Return to the Dream (Behind The Pale)
25:24 – Alder & Ash – The Great Plains of Dust (Clutched in the Maw of the World)
28:31 – William Ryan Fritch – Who Fell the Last Tree (The Old Believers – Extended)
31:08 – kj – cotton (spells)
34:17 – Phonometrician – The Run (Upcoming LP)
36:53 – Alder & Ash – Ikejime (Psalms for the Sunder)
37:55 – The Green Kingdom – Ramshacklet (The North Wind and the Sun)
40:53 – William Ryan Fritch – Initiative (Zen Dog OST)
42:30 – From the Mouth of the Sun – Light Blooms in Hollow Space (Hymn Binding)
44:26 – William Ryan Fritch – Sayatshy (Unreleased Song from Eagle Hunters)
47:48 – Seabuckthorn – Overgrown Courtyard (I Could See The Smoke)
50:26 – William Ryan Fritch & Matt Finney – All That Lives Will Sour (A History, In Boxes)