Release Notes
Label: Village Green
Release: The Hum
Date: November 6, 2020
Artwork By: Dylan Kendle
I first encountered Ben Chatwin's music as Talvihorros sometime in 2011 through his release on hibernate imprint. We become more acquainted when he contributed a beautiful track towards my …and darkness came benefit compilation appearing in 2012. A few years later, Chatwin moved from London to Edinburgh and began recording under his real name. This new beginning also gave his music a refreshed and upgraded sound and with newly found confidence he moved on to the independent Village Green imprint – see Sleeper Awakes appearing on Headphone Commute's Best of 2015 lists. We've seen his follow-up, Heat & Entropy, grace the 'best of' lists a year later, but in 2018, I must admit, I was completely blown away with the Staccato Signals. Something changed entirely. Chatwin's music became cinematic, darker, edgier, blending synthetic and the acoustic, pushing the boundaries of intense sonics and textures, and totally gripping my mind. Needless to say, the album grabbed the top spot in the coveted Music For The Film Behind Closed Eyelids list of best cinematic music of 2018. This year, Ben Chatwin is back to unleash The Hum for Village Green, his sixth studio album under his own name, and today I've got an exclusive premiere from the release dropping tomorrow.
The title of the album, and indeed the title of this track, hint at something lurking behind the lights, the pipes, and concrete. That something is a sound, a drone, a purr, of lifeless objects generating life. When electricity is cut, the house fills with silence, and only then are you aware of all that constant whir you've been surrounded all time. This sonic ghost becomes the bloodstream of the dwelling, and with The Hum, Ben Chatwin amplifies its voice. This rumble is electric, growling, at times it's suffocating with the bass, its place expanded, frequencies increased, dynamics magnified. But at the center of this multi-dimensional chant lies a song, alone in space, alone in beauty. This is the song of Chatwin's music, and I've been mesmerized with all it has to say.
Taking inspiration from Mika Vainio's physical sound worlds and Jóhann Jóhannsson's immersive soundtracks, The Hum's emotive accumulations and caustic textures form dense stratas, with strings and analogue synths harnessed as melodic anchor points among electric storms of pulsating sound.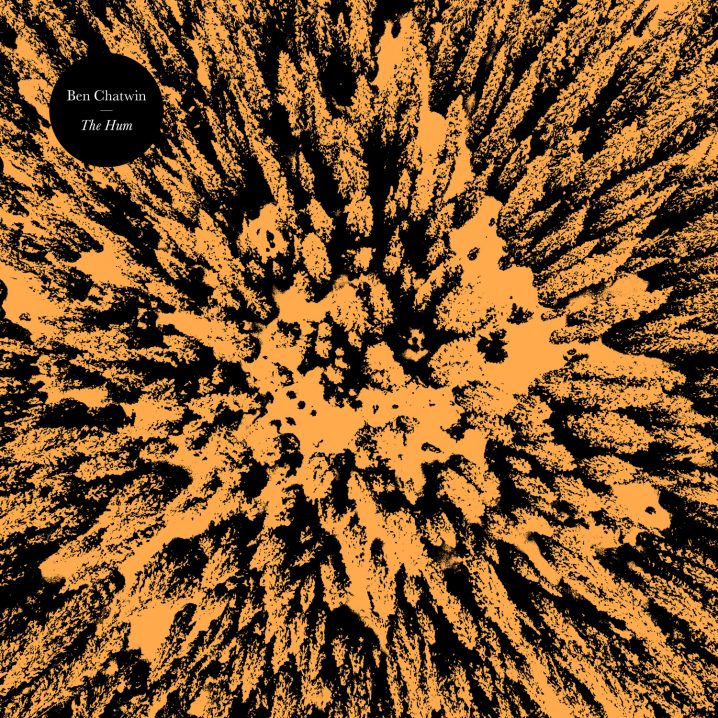 I was investigating what I called 'Ghost Frequencies' – these hidden frequencies that are around us all the time (such as the 50-hertz hum, radio waves, and electromagnetic fields) when I started looking closer at the equipment I was using to see what might be hiding under the surface.  I began amplifying them in dormant states – often by 40 or 50 decibels and discovered a hidden world of sound.  Many of the electronic sounds on 'Ghost In The Machine' came from a supposedly silent Roland Juno 6 Synth.  Weirdly, in the case of the Juno, the results had a choral or church-like quality to it so I combined with the sound of a string quartet playing in an actual stone-built church – recording the space rather than the actual players.

— Ben Chatwin
A gorgeous amplification of the power grid and radio interference, and an ideal extension of Chatwin's growing catalog. Oh, and the album is completely analog, mixed live, and mastered directly to tape! Don't miss this one! It drops tomorrow, November 6th! Highly recommended for fans of Rafael Anton Irisarri, Bersarin Quartett, Ben Frost, Ital Tek, Roly Porter, and, well, pretty much everything you love about Headphone Commute!