Grand River
Blink A Few Times To Clear Your Eyes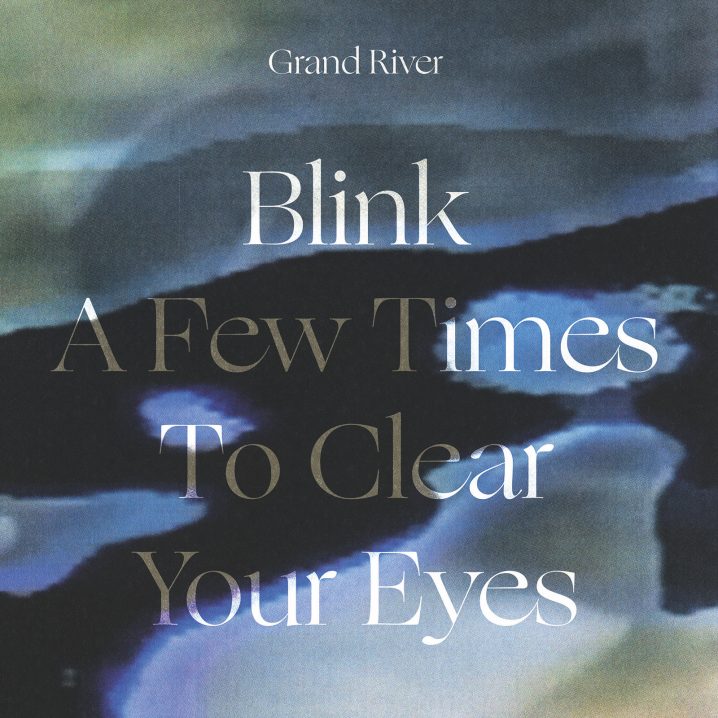 Grand River is a project by an Italian-Dutch composer, Aimée Portioli, who is currently based in Berlin. Previously operating in experimental, sound design, and underground circles, her second full-length release, Blink A Few Times To Clear Your Eyes, is brought to our ears courtesy of Peter Rehberg's always boundary-pushing Editions Mego imprint. Portioli's follow-up to her debut, Pineapple (Spazio Disponibile, 2018) is an eclectic, atmospheric, and unique record, full of unexpected turns exploring rather various edges of experimental and synthesizer music. There are spacious, ambient, and cinematic progressions; there are plucky FM sequences driven by the iconic Yamaha DX-7 synth; there are field recordings blended with acoustic and stringed instruments. Individually, each piece approaches a novel and distinct sonic formation, which, taken out of context, could be attributed to any one of your favorite experimental musicians. And yet, compiled together on this record, the eight explorations in sound, showcase a brand new voice within the experimental scene. "The title of the album indicates the desire to explore what is new and see what is around us from different perspectives. […] Grand River's music is pure, magnificent, and elegant which documents a solemn atemporal story where her experiences are translated into another language." Recommended as a breakpoint in between the safe, conventional, and mundane. Be sure to also check out Grand River's similar "dialogue between acoustic-organic and electronic sounds" released on Longform Editions, in December of 2019, titled Light Index Opening, as well as releases on her very own label, called One Instrument, which focuses on compositions that must abide by certain guidelines, restricting the piece to external effects, sampling, and additional modular sources [the various pieces on the compilation are titled after the single instrument which was used in production].
Shida Shahabi
Lake On Fire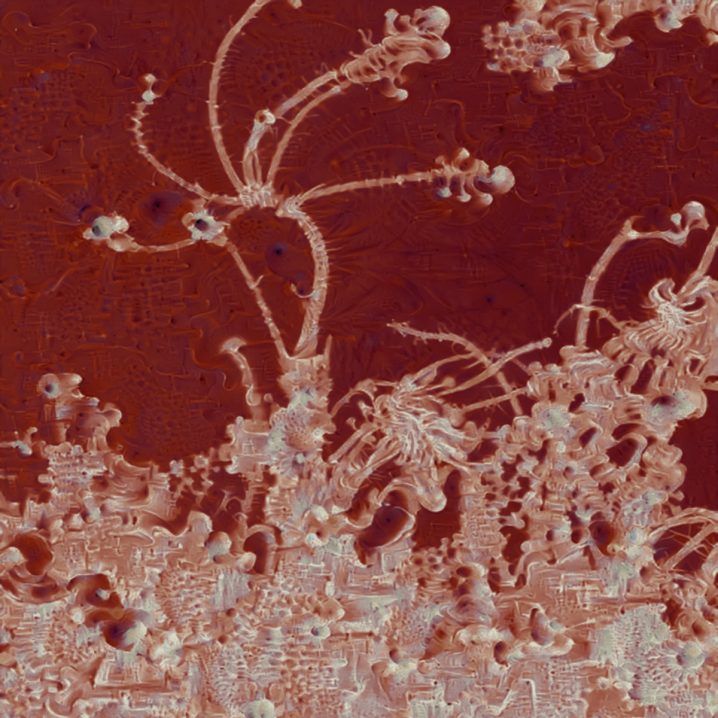 A Stockholm-based pianist and composer Shida Shahabi is back on FatCat's 130701 imprint, this time with a brief, 4-track EP, which is actually also a score for Jennifer Rainsford's short film by the same name. For Lake On Fire, Shahabi steps away from her main instrument to create atmospheric and drony textures on the synth and organ. Here, the deep and resonating pads of analog oscillators weave in-between the hallow and breathy pipes, to create an abundance of multitimbral complex tones that fill in each crevice of space where it's played in. "I was excited about establishing a relationship with a new instrument and finding qualities in the organ that was sonically appealing to me," says Shahabi of the scoring process. "In some of the themes I arranged the organ recordings along with analog synthesizers when I felt that another tone and quality was needed." The harmonic progression of the chords echoes the classical compositions for organ music, but Shahabi's slow, intentional, and minimal approach brings the sheer yet gentle power of this instrument into the 21st century. "The music here is deeply immersive, its engaging impact as much about the decay of each sound and the shapes hanging between the notes." There's also a piano version of the "Main Theme" for the soundtrack, which is played on the chatty close-mic'ed J.G. Malmsjö upright, its hammers and keys taking a moment of plenty to say. "With its sound damped with felt pads, the audible mechanics of pedal and key lend the gorgeous warmth and homespun charm that have been a hallmark of her work." It's a lovely piece, which can easily stand out as a single on its own. In fact, it's not even appearing in the film, but to make up for that, I have added it to my always rotating Headphone Commute Daily playlist, which I think you should follow and randomly play.
Francesco Leali
Sorceress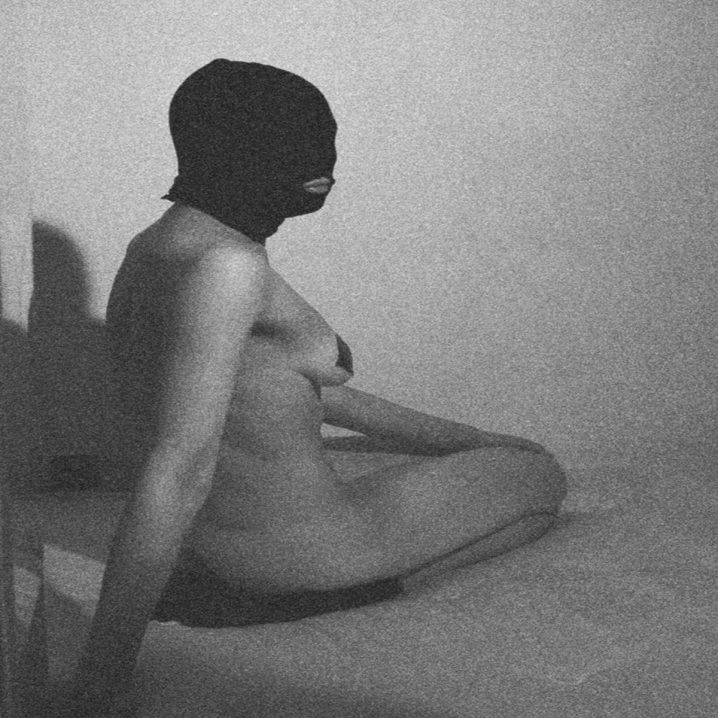 If you get in the mood for dark, visceral, and borderline horrifying [in a good way] music, then you must not look further than Francesco Leali, and his output for Until Riots imprint. If I was writing these words in the 1600s, then I would even go as far as to call this music "awesome", which used to mean entirely something else, inspiring fear and dread, whence "awe" was synonymous with a shock, stemming from reverence and profound wonder. Such is the goosebump rising anxiety, scratched out of a self-made instrument, coarse, harsh, and raw, twisted in rhythm, construction, and tone. These sounds are not for the lighthearted, but will wonderfully pair with your forthcoming haunting, witchery, and resurrection of lost souls on All Hallow's Eve. "[…] these live studies rely on improvisation, structure, and texture through the use of a single output. While 'Undergoddess' focused on a 1737 cello, 'Sorceress' does so with a DIY instrument that creates feelings of inadequacy and doom. An aesthetic achieved by fusing acoustic/electroacoustic instruments and spacious, growling processing…" Fans of Puce Mary, Damien Dubrovnik, and Pharmakon will find themselves enchanted with the delicate roughness of Sorceress published on Leali's Milan-based multidisciplinary platform, exploring electroacoustic and modern classical studies in sound. Leali has previously worked with some heavy-hitters (like Fink and Ludovico Einaudi) and even produced a score for National Geographic's "Polar Quest" documentary, so I am sure we will see him on here again. Meanwhile, check out his other releases and compilation appearances, including the curated collection of "unearthly sonic experiences" titled Decimal, out on Until Riots.
Chihei Hatakeyama & Dirk Serries
Black Frost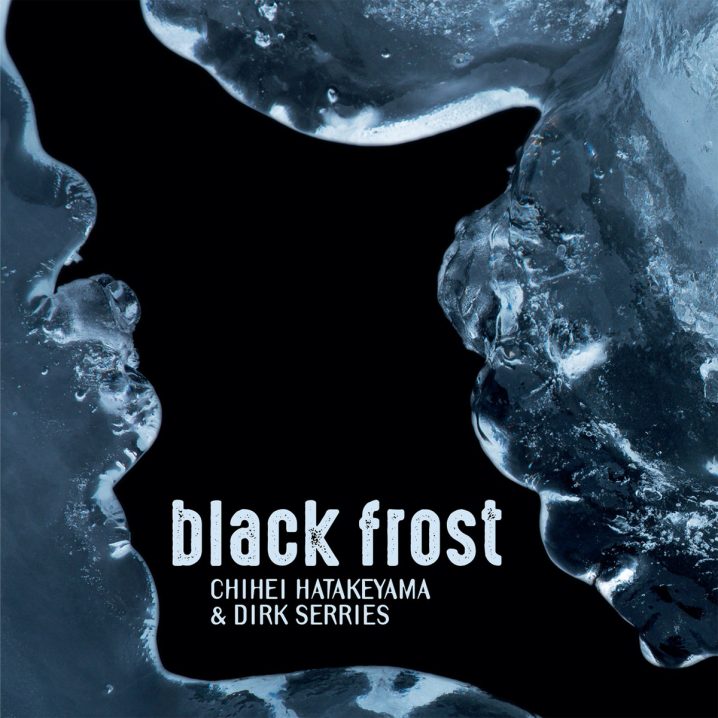 I'd like to polish off this column with a new record on Glacial Movements imprint, which has never disappointed with its releases – I'm absolutely sure that I've heard and enjoyed every single one. As you can imagine, there's a lot of great music these days on the radar [I've even started to keep track of some in my newly launched Out Today space], and even these Sound Bytes have outgrown their original intention of mentions and blurbs. So it's a bit tricky to find the time to fully immerse oneself in the sounds that truly deserve proper listening. But time's all we got, and I've always had time for these movements. Black Frost is not as dark, empty, and ice-cold, as its title [and cover] suggests. In fact, the Japanese ambient musician, Chihei Hatakeyama and Belgian ambient guitarist Dirk Serries create lush, timbre-rich drones that float through the river of ebbing harmonics. The 43-minute album features four long-playing pieces that embody the theme of the most northern region of the world – "that of a secluded place equally desolate and beautiful." But instead of a lonesome and callous place, this music is welcoming, mild, and serene. Black Frost is a follow-up to the duo's first collaboration, The Storm Of Silence, which was released on the label in January of 2016. I would recommend for you to spend time in the company of these two prolific musicians through the catalog of their past releases, but it would be nearly impossible to pick out a few – both have established an immense and vast discography, Hatakeyama clocking at over 70 full-lengths, and Serries just right behind him, with 68 in tow! It's better to start off with Black Frost and then drift away – if you have Spotify, I recommend you let the album play through to the end, and then see what music its algorithm will recommend, while my morning continues with similar textures from Ian Hawgood, William Basinski, Federico Durand, Taylor Deupree, and Celer.