Let's start at the very beginning. Can you tell us how you got involved in composing, and what was your very first piece of gear?
I started writing music as a teenager in punk bands, but when I was 16 or so I got a copy of Cool Edit Pro (now Adobe Audition) and it changed everything. I was a huge Bjork fan and there was an online community that ran a site called the Bjork Remix Web, where people could make unofficial remixes, post them, and comment/critique things. It was an excellent way to learn how to record on the computer instead of formulating ideas completely from scratch. After a while, I started writing my own music, which became the Helios project and then started doing Goldmund soon after when I was stuck in practice rooms doing ear training and harmony assignments at college. When I started writing my own music I was in contact with a great group of composers in the idm/ambient world (Merck/Neo-Ouija/Type records folks) and I feel like we all really helped cultivate a friendly motivating atmosphere where music was shared and accepted and we inspired each other. That's why I released piano music in the first place, otherwise, I don't think I would have had any confidence or motivation to do so.
As far as gear, my dad had a project studio and had lots of cool pieces of gear throughout my childhood, so I often got to play around on old tape echos and guitar effects units and such. I didn't really own any gear of my own for a long time, just recorded on the computer.
How many different studio iterations have you gone through, and what does your final setup look like right now?
Lots, but they've generally been focused on keeping things simple and minimal. I don't own a lot of gear, so I only really keep essential things around. I have 3 guitars (electric, acoustic, bass), an upright piano, a trusted set of speakers (currently Amphion 15's), and some mics (DPA 4011's or for the piano, AT4047A's for vocals and guitar, and then a simple drum mic setup for recording live drums).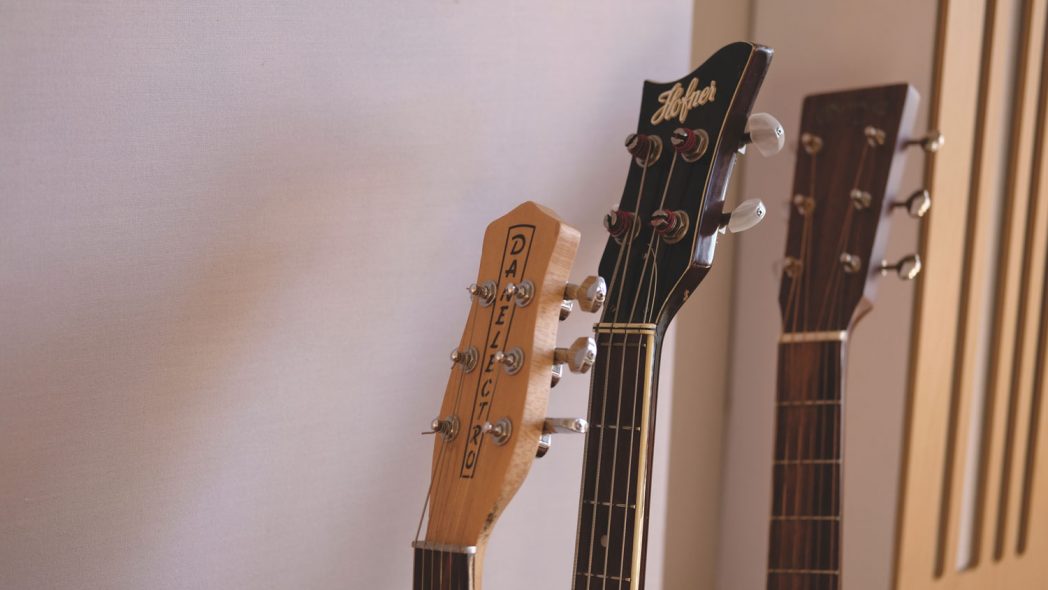 Tell us about your favorite piece of hardware.
I'm probably in the minority, but I really don't like hardware for my workflow. I wrote for years, having to learn to do everything on the computer and using/manipulating live instruments, so the gear that I do have is really functional (mic preamp, custom PC built by the good folks at PCAudiolabs, mics, instruments). Everything else is computer-based and controlled by software/midi input. For me, it just doesn't make sense to be surrounded by gear, it provides too much distraction and not enough inspiration and I wouldn't be able to focus on being productive. For better or worse, I have kind of stuck with the same workflow using similar tools since the outset. That being said I still love mini-tape recorders and have used them forever.
And what about the software that you use for production?
I've been using Studio One as my main DAW since 2011, and am very happy with it. I like Ableton for live applications, but Studio One is pretty solid for mixing and film scoring. I try not to go too crazy with an abundance of plugin options, but I love Valhalla's reverbs and delay, FabFilter for eq, compression and saturation, tape emulations by Tone Projects and AudioThing, Guitar Rig (or actually Ampire lately, Presonus' built-in modeler which got a lot better during the last update) and lots of sample libraries for film scoring (Spitfire's stuff for strings/orchestral percussion/winds and Keyscape for keys).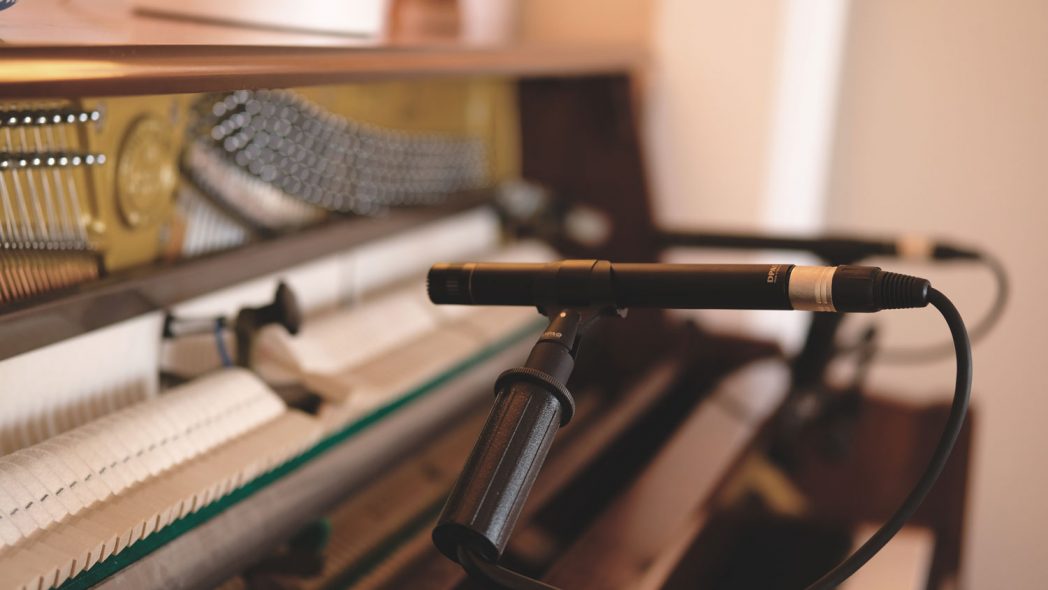 Is there a particular piece of gear that you're just dying to get your hands on and do you think one day you'll have it?
In an alternate universe I'd have a Nagra recorder (SN or IV-S), and a drum set by A&F, though I don't think either is really a realistic option with a price to value right now, but they're both works of art.
Can you please share some aspects of sound design in your work?
I'm a simple man, give me a long reverb, and a delay with a bit of distortion and a filter and I am happy.
Any particular new techniques that you tried out for your new album?
I treated the piano in a lot of new ways, so using a lot of tape recorders and/or tape emulation. I wanted the piano to be an extension of the ambient textures rather than sitting on top as a separate instrument all the time like it some previous albums and a more expected "modern classical" sort of way. I viewed it more as a synth, so I manipulated the sound in order to focus on texture quite a lot.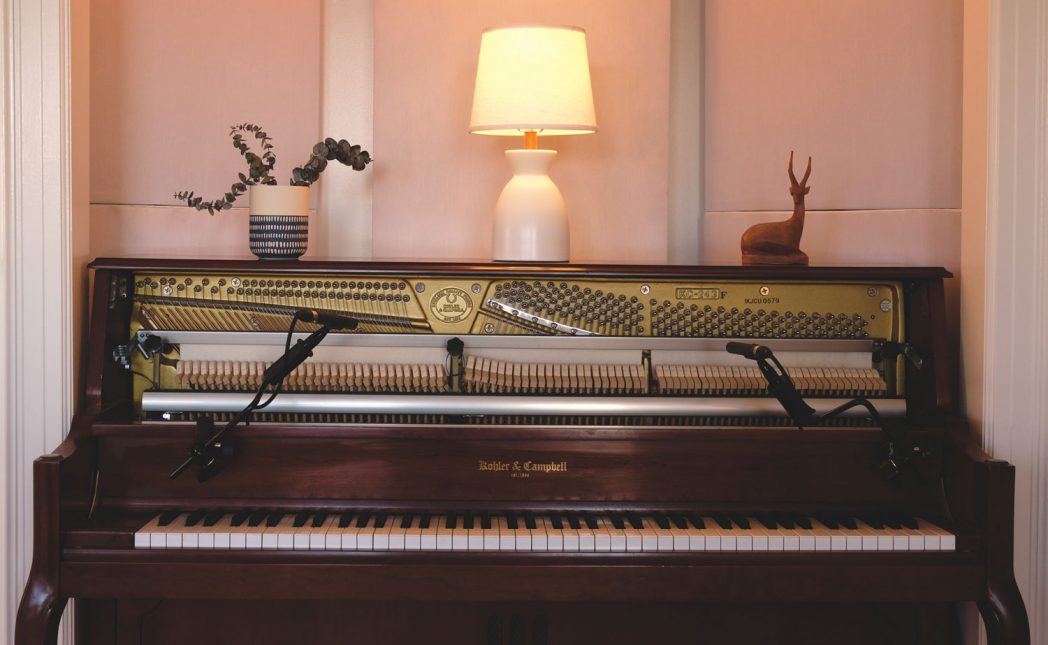 What does your live setup look like, and what do you bring with you when you travel for an extensive tour?
I haven't done an extensive tour in about a decade, my last show was in Japan in December last year, as Goldmund. My live setup for Goldmund is really simple, I use Ableton and a little mixer which I have set to trigger or fade in textural elements which gives me the flexibility to change the arrangement (instead of a pre-recorded track with definable sections) so that if I want to improvise I can do so. I normally leave the shows loose in regard to planned out arrangements.
What is the most important environmental aspect of your current workspace and what would be a particular element that you would improve on?
I don't like a lot of clutter around, I just want to walk into the studio and have it be very easy to get to the things I need. I want it to feel comfortable and inviting. My current space is a little smaller than my previous place, so I don't have the ability to keep drums set up (I have them in a separate space in the house which is fine as I don't end up recording a ton of acoustic drums), but it would be nice to have them in the room with me. I have a very nice view out of my window every day, which helps make me feel connected to the outside world when I'm stuck inside.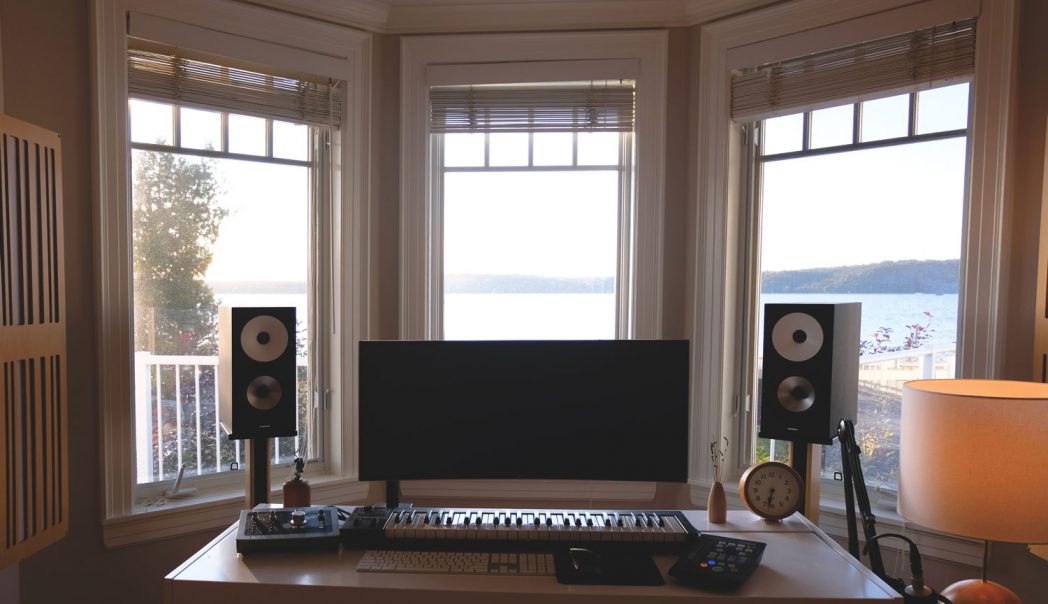 What can you tell us about your overall process of composition? How are the ideas born, where do they mature, and when do they finally see the light?
I try to be respectful of the ideas so I don't second-guess them. My whole aim is to try and work as quickly as I can before my critical brain can catch up and force me to overanalyze which inevitably leads to stagnation and the disintegration of any kind of naive notions that made it interesting in the first place. I work without an end in sight, so I just keep writing material because I feel compelled to and eventually an album comes together.
After the piece is complete, how do you audition the results? What are your reactions to hearing your music in a different context, setting, or a sound system?
The car test is the ultimate test, if it sounds good in there, I'm a firm believer it'll sound good anywhere. I also have a Sonos system in our main living space and that's a good indicator of how something may sound on someone's everyday system. I also like to hear it on a phone or laptop speakers as well.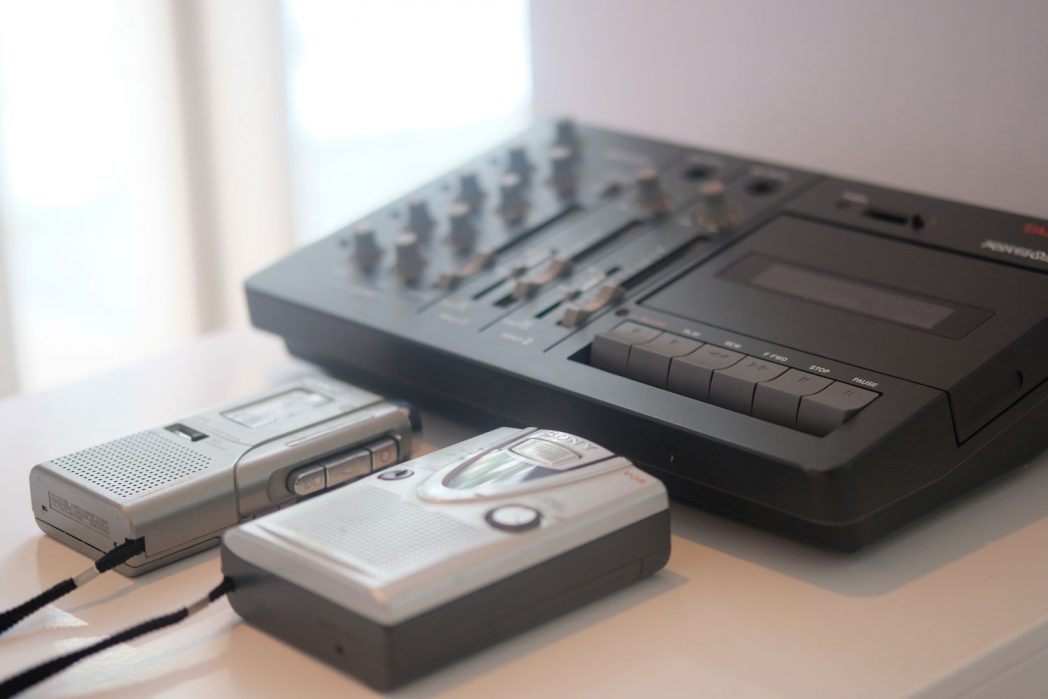 Do you ever procrastinate? If so, what do you usually find yourself doing during those times?
I have kids so I don't really have time to procrastinate! I do have to be mindful of splitting up my time between work and general life, which has certainly been a challenge during the pandemic, but that is inherent with anyone who works from home with a family, which now is the norm. With personal projects, I don't really have a reason to procrastinate because I'm very passionate about making music and I consider myself fortunate to be able to do that so it propels me forward; with film scoring, I am always driven by deadlines, usually very tight, and to be offered the chance to do that for a living is something I don't take for granted, so procrastination isn't an option.
What gets you inspired?
Nature, family, and time. I don't really sit and wait to be inspired or really believe in inspiration per se, if anything I feel inspired just sitting at the desk and that's enough to get me started. I don't ever feel bored, or stuck.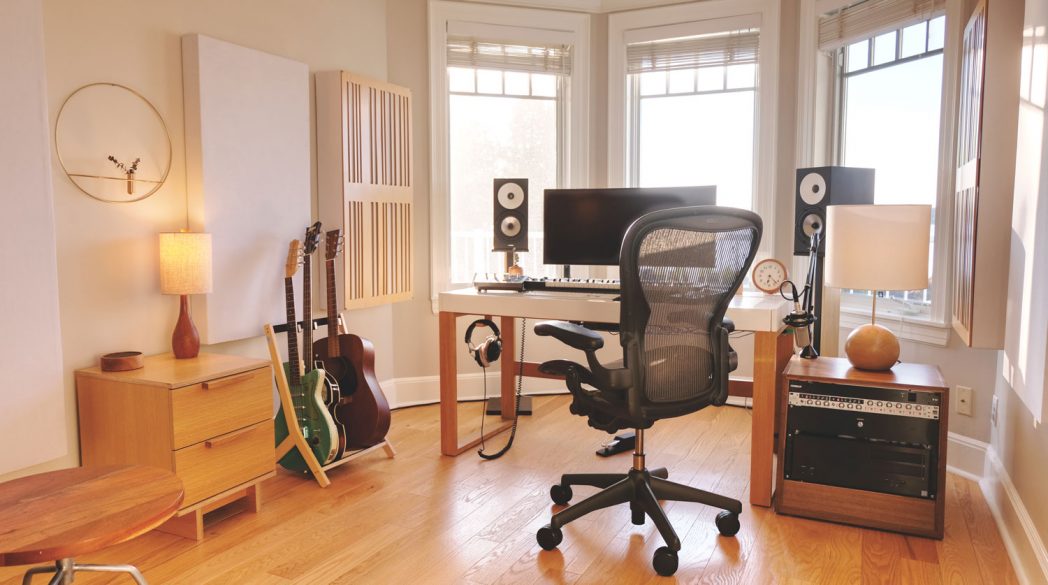 And finally, what are your thoughts on the state of "electronic music" today?
I think it's generally fantastic. There are all sorts of new stuff going on all the time, I can't keep up. Lots of interesting and inspiring producers, mixers out there. I'm seeing a general shift in women being brought more to the forefront, but I think that the general culture/attitude still needs to change pretty drastically in regard to inclusion and diversity of a wider range of groups represented.