"… it's not about the destination though, but rather this never-ending journey…"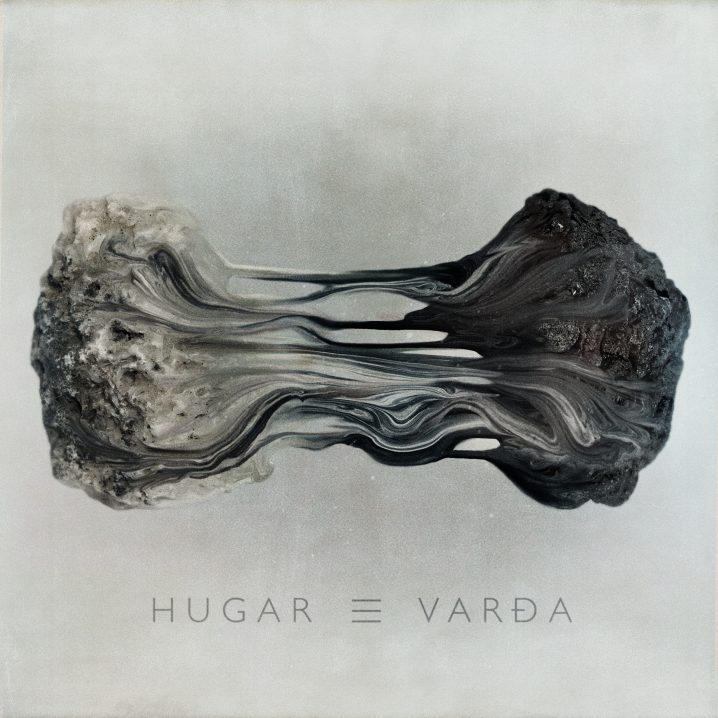 Taking its name from a series of guideposts used by Icelandic travellers to navigate in times of extended daylight, Varða roughly translates to "cairn" in English, a reference to the tiny rock towers that serve as trail markers and memorials on the pathways of the wayfarer. The duo of Bergur Þórisson and Pétur Jónsson envisioned such a trek on their second full-length and debut for Sony Music Masterworks as Hugar.
Similar to those piles of rocks, the songs are like small cairns on the album. It's not about the destination though, but rather this never-ending journey, which the whole record represents. There was never a plan to make our first album; it just happened. This time around, we set out to make a record that functioned as a whole piece where everything was related. It's more polished from beginning to end.

– Bergur Þórisson
These two friends from the Seltjarnarnes township who began writing music together about six years ago have an impressive Icelandic musical pedigree. Artists such as Björk, Sigur Rós, Ólafur Arnalds and Jóhann Jóhannsson aren't just reference points for their music; they have worked in the studio and on stage with them. And while there is a kinship in their in style and substance, Hugar have forged their own very distinctive blend of neoclassical and ambient post-rock elements which reflects their personalities and the experience of living on an island known for its geological wonders and extremes.
We're obviously very affected by our environment. Recording at night in the summertime when it's bright is an energy that doesn't make sense. As a human being, you're supposed to be awake when it's light and asleep when it's dark. When the sun is out all day, you get this weird energy. You're tired, but you want to keep going. Iceland is an anomaly in general. We have earthquakes, glaciers melting, and avalanches. It's a ridiculous place to live for man. At the same time, it's so beautiful that you can't escape it.

– Bergur Þórisson
If that all sounds like a lot to live up, not to worry. Throughout Varða, Hugar's musical compass remains solidly pointed toward true north as Þórisson & Jónsson unfurl a panorama of grand musical landscapes and patiently roam their pathways marking them with memorable moments of orchestral beauty and melancholic introspection punctuated by chill-inducing swells of post-rock majesty forged from guitar and brass. Nearly five years in the making, Varða has proved to be a journey worth waiting for.
Varða is available from Sony Music Masterworks on a variety of digital and streaming platforms and on CD and vinyl from the band's online store, hugar.is. Also, check their website for tour dates in Europe throughout September and early October.
Words by Brian Housman of Stationary Travels