With a core of seven contemporary composers, The Echo Society collaborates together, challenging each other to create unique contemporary works that resonate.
Release Notes
Label: The Echo Society
Release:The Echo Society: Vol.1
Date: April 28, 2020
Mastered By: Moustache Mastering
Artwork By: Tim Navis / Dean Grenier
Today I'm happy to host an exclusive track premiere by Brendan Angelides who records under his Eskmo moniker. I've been a fan of all his musings since the 2006 Vines And Streams, produced under his Welder alias, and kept my eye (and ear) on Angelides as he got picked up by Ninja Tune for Eskmo in 2010, followed by his first score for the Showtime series Billions in 2016, and 13 Reasons Why score for the Netflix series. Angelides is also a member of Los Angeles-based non-profit artist collective, called The Echo Society, sponsoring audio-visual performances and immersive interactive experiences. He shares the roster with Rob Simonsen, Benjamin Wynn (aka Deru), and four other contemporary composers, Judson Crane, Nathan Johnson, Jeremy Zuckerman, and Joseph Trapenese, which brings me to the today's feature piece, taken from the collective's first compilation showcasing the talent of this like-minded joint venture. The full release is out in just a few days, and I hope you'll give it a listen to acclimate yourself with The Echo Society.
"Aether" features Eskmo's signature dark sound, slightly tense and a little bit anxious, enriched with a beauty of string orchestration that takes a listener on a journey across its dynamic valleys and drops, in a landscape of sprawling organic space, pierced by a deep aesthetic for cinematic synthesis. It's a complex and highly textured neo-contemporary electronic piece, that begs to be heard more than once to uncover all of its hidden secrets.
"Aether" was written for a 40-piece orchestra and presented at "V", our fifth Echo Society concert. Earlier that year, I experienced Ravel's "Bolero" at the Hollywood Bowl for the first time. I set out to create something that combined the lingering inspiration I felt from his piece while using the number 5 as an anchor. This combination of synthesis and live players was the result.

— Brendan Angelides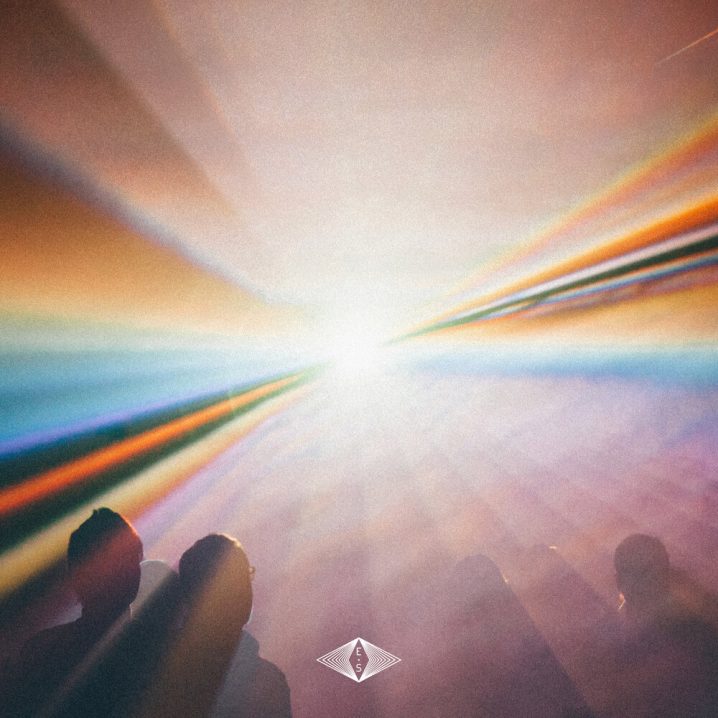 Be sure to pick up this release and get acclimated with The Echo Societies other core members. Nathan Johnsons, by the way, scored plenty of films, including Looper and Knives Out, while Jeremy Zuckerman composed a soundtrack for PBS's Nature series episode of Snow Monkeys, and Yosemite, and Joseph Trapenese may be familiar to you for his work on TRON: Uprising and Insurgent. Be sure to be on the lookout for their music.