[Editor's Note: All answers furnished by Dustin O'Halloran]
What are your first musical memories?
My mother was a ballet teacher, and there was always a piano player in the classes. So my first experiences were listening to a lot of classical solo piano… but my mom claims she took to me to Jethro Tull when I was one year old, too bad I can't remember that one!
How did the experience of recording in wildly different spaces influence the final album's sound?
Acoustic spaces have always been a big part of our recording process and our sound. We decided early on to make sure we were using real reverbs of actual spaces to give the sounds a unique feel. I think it also helps capture a moment more clearly… and beyond that, it just makes the journey or recording more interesting. Our final session in the Church in Brussels was such a big part of the sound of our new record…
Dustin, you're moving from Germany, a country with a long history of progress, conflict, power and turbulence to Iceland, a country with a comparatively gentle history, more often influencing artists through its landscape. What influenced that decision, and what impact do you anticipate it might have on your work?
Living in Berlin has been a big part of my musical history, and I'm very grateful for this period. AWVFTS first sessions happened here, I shared a studio with Jóhann Jóhannsson and Hildur Guðnadóttir and wrote a lot of music in this time. There are so many incredible musicians and artists there and it was amazing to be able to collaborate in this way. At the moment, I am splitting my time between Iceland and LA, and time will tell how this will influence my music, but places and atmosphere and landscapes always find themselves in the music, and it's definitely strong there. California will always feel like home, though.
What does your writing process look like? Do you work on ideas separately and share them with each other, or do you start with a blank sheet together?
We don't really have a specific process, and I think in some ways, this is how the magic happens… by not trying to control the process. We decided early on always to try to do this project together in the studio as somehow, things just come out differently when we are in the same room. The most interesting part is usually, we can't remember how we started something as often we go through so many layers and processes. Sometimes we build an entire piece of music, then strip it away and only use one element and then create something new from this. There is always death and rebirth and transformative process to how we work.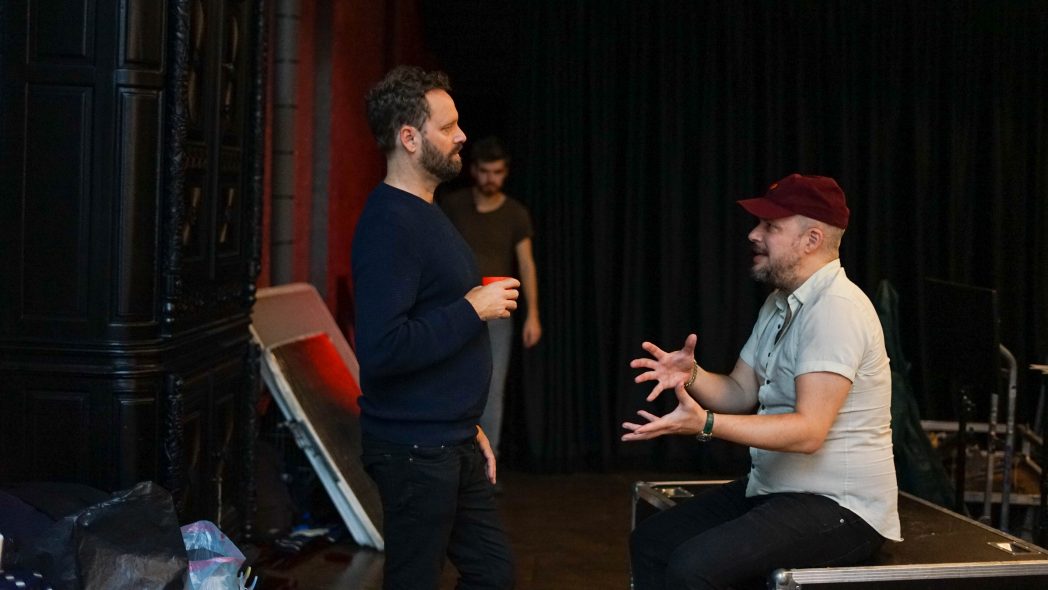 This is your first album since your debut not for stage or screen. How was the experience?
I think we both learned a lot doing other collaborations like working with Wayne Mcgregor for his dance piece Atomos and Jalil Lespert for his film IRIS, both were very fruitful collaborations. But we really felt it was time to get back to our own timeline and sense of space and go back to how we created the first record. Its been really satisfying to get back to it, and I think this is where we are the strongest.
The press for the album touched on some of your inspiration when writing and recording the album, specifically Hilma af Klint's 'The Five.' Can you shed some more light on that interest and how it influenced the album?
It was not so much her art directly that influenced us, but more about her process. She was a part of a group of spiritualists called 'The Five ' who believed that they were receiving messages from beyond, and thus, paintings and text were created, and in some ways, we feel this is similar for is when we are creating something. We always feel somehow that our works come from something beyond just the two of us. And "The Five" has a strong connection for us as most of our music is rooted in the perfect harmonic fifth. It's a big part of what makes our sound, and I like the idea of a kind of dogmatic spirituality to this, like a secret society that only uses the fifth.
You recently released a pretty dark and obscure video for 'Aqualung, Motherfucker.' What's the story behind the screenplay?
This was something that Adam wrote, and it really felt like a strange dream. Videos can be really hard to pull off, and we wanted to see if we could capture something like this, and it really felt like the song — a kind of dark noir transformation.
You're seen playing tennis in the video. Are you keen sports fans?
Adam was a big tennis player growing up and was going to be a professional until he had an injury.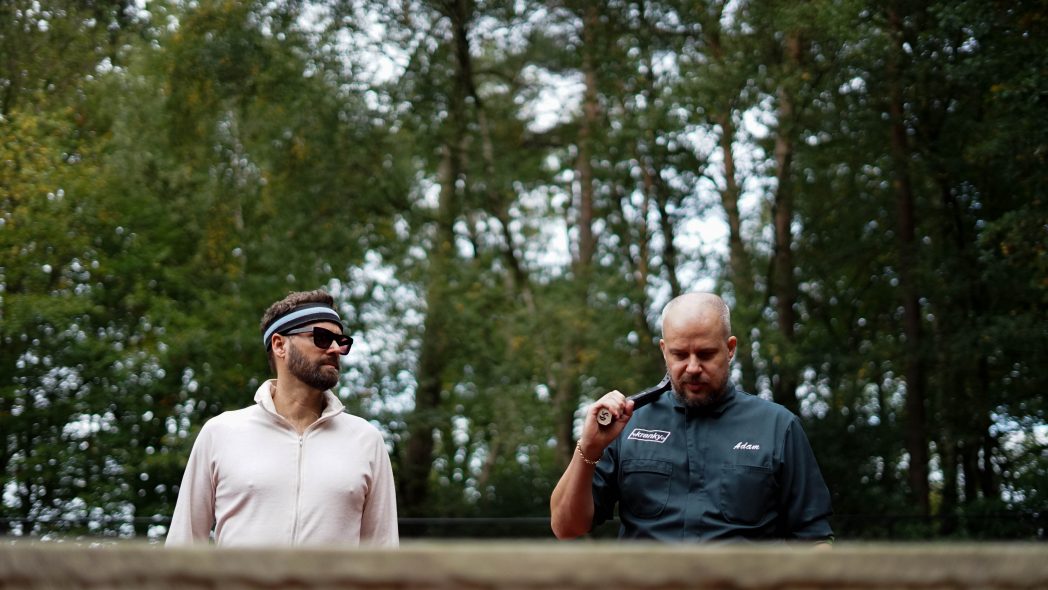 What surprised you most during the recording of The Undivided Five?
I think the biggest surprise was how incredible the re-amp session we did in the church in Belgium sounded. It was an experiment, but it changed the sound of the record completely. This church is next door to Adam's house in Brussels, and he has performed there with Stars Of the Lid. I was really impressed with the acoustics and especially how the bass sounded, so we decided to try re-amping the sounds through this space. In the end, it created a space for the album that could never be found any other way and makes this a really special record for us.
What does your live set-up look like for this tour?
We will have string players from the Echo Collective with us as well as our long-time sound collaborator Francesco Donadello. We still have yet to understand how to create the new material live, but this is also exciting to see how dynamic we can make it. We are also creating really great lighting for the tour, which should be really immersive.
Will you be performing older pieces on tour too? Which tracks continue to resonate with you most?
Yes, we will be performing pieces from across our catalog… the early tracks always hold a special place for us… but we are excited to play new stuff.
What have been your favorite books or articles of 2019?
I loved IQ84 from Murikami. It was a masterpiece for me.
What have you been listening to this year?
I think because I'm working on music all day I'm not listening to much music, and when I do lately its a lot of old jazz: Miles Davis, Bill Evans… I think it clears the mind at the end of the day. But also I love silence as well…
Looking forward, what's next for the project and you both individually?
At the moment, I am working on a few films and also released a new record with Deutsche Grammophon entitled Sundoor – 196 Hz.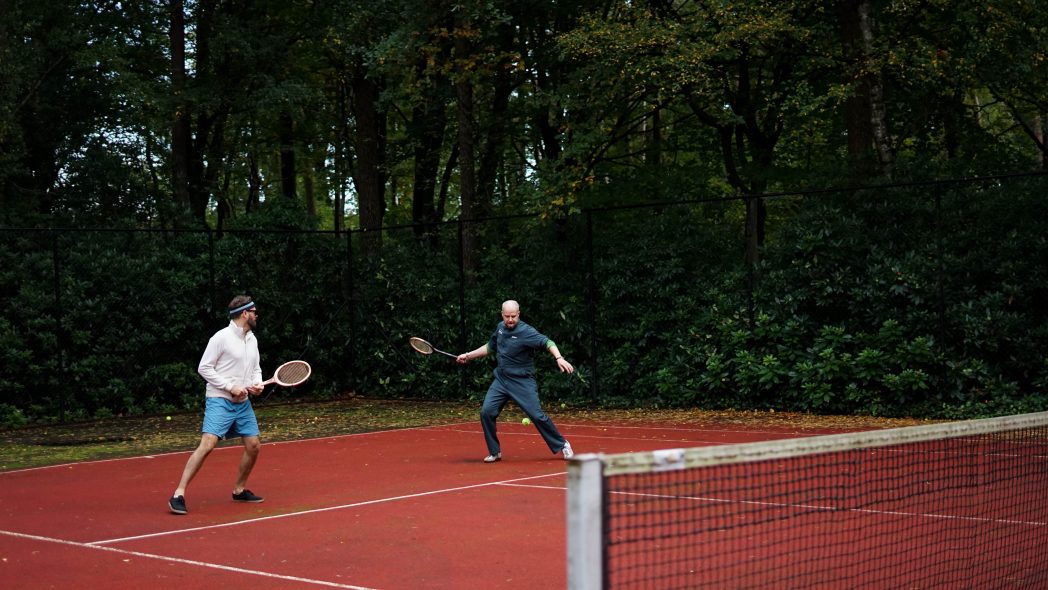 Questions compiled by Jack Cooper exclusively for Headphone Commute
Photography by Aine Devaney, courtesy of Ninja Tune