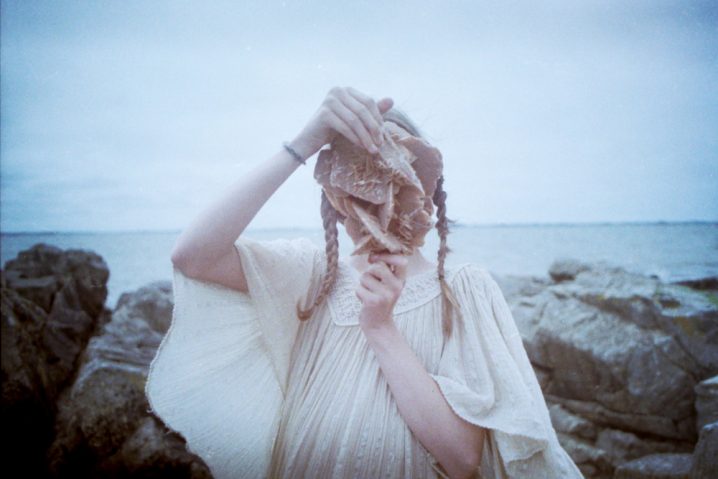 There is a life and there is a death, and there are beauty and melancholy between" -Albert Camus
I definitely have a soft spot for piano music. And in today's musical world, it seems that the solo piano albums are in some type of a renaissance, in many ways due to the numerous labels bringing us these sounds from around the world. But even in an over-saturated formula-driven stamped-out torrent of releases, a few stand out because they truly breathe with the soul of the artist, floating on emotion from their ears to mine. This is the case with the music by the Greek composer Zinovia Arvanitidi, and her first solo modern classical album on Kitchen. Label, titled Ivory, scheduled to be released on March 29th, now known as the Piano Day. I feel like I have a lot more to say about this music, but for now, I simply want to tease you with this exclusive video premiere from one of her tracks, "Fluttering".
The minimalistic nature of the early piano pieces are transformed, lush and ornate with orchestral strings, subtle electronic atmospheres, field recordings and airy whispers. […] An omnipresent sense of duality lingers throughout the album, as with the ivory and ebony colours of piano keys, or the birth and decay of seasons.
Now living in France, Arvanitidi is already known as one half of Pill-Oh in Vanishing Mirror as well as for her debut, The Gift of Affliction which, if you followed these pages, you may remember from Tympanik Audio from 2013. Ivory, however, is something different entirely, and you will thank me for this praise. I recommend you grab this one on vinyl, kids. Pre-order Ivory from Kitchen. Label.