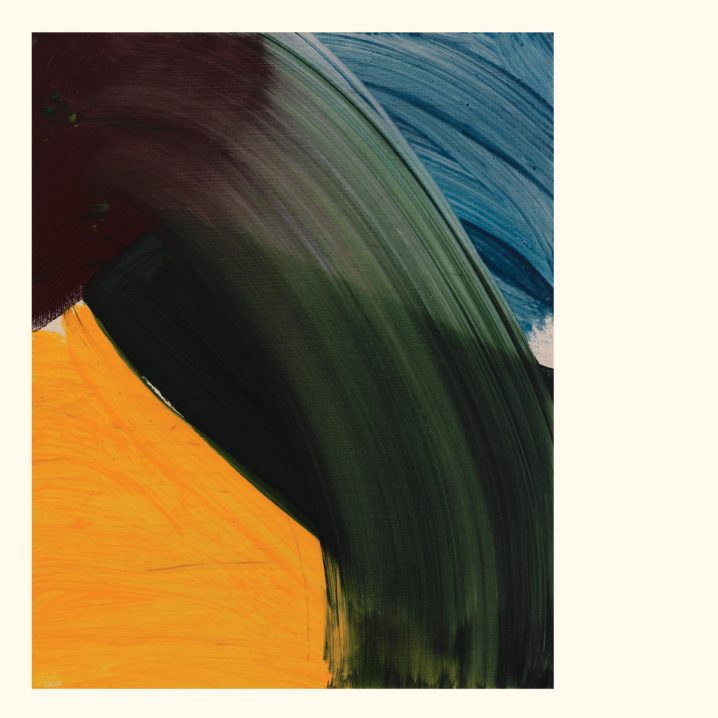 San Francisco native, Jefre Cantu-Ledesma returns with his latest record, On the Echoing Green, via Mexican Summer. I've been following his work for quite some time now and have fallen in love with the amount of textures that he treats his recordings with. On the Echoing Green is no exception. This album is filled with abstract forms and sound collages we found in his previous output, A Year with 13 Moons (2014), as well as the grooves from the drums and bass lines of two sister albums, Songs of Remembrance and Songs of Forgiveness, both from 2014. The opening track begins with a distorted loop and near mechanical qualities, blending into the first single from the album, "A Song of Summer," which immediately plants your feet on the beach, with a heart full of hope of the 1980's. The amount of iconic distorted textures and distant, swirling vocals on this track gives you a sense that you're also staring into the sun, being consumed by light. The latter pieces, "The Faun", "Tenderness" and "Dancers at the Spring", follow suit with their blissful compositions with (echoing) guitar leads, backed by an assortment of beats, basslines, synth and vocal layers. A great album, with tracks as apparent focal points, is nothing without its shorter, at times more obscure songs. These pieces include "In A Copse", "Echoing Green", "Vulgar Latin", "Autumn" and "Door to Night". I love how these really give the record a pace that you can enjoy from end to end. If you're going to introduce someone to Jefre Cantu-Ledesma for the first time, this is a good start. Expect a flood of fond memories as you get lost in this record.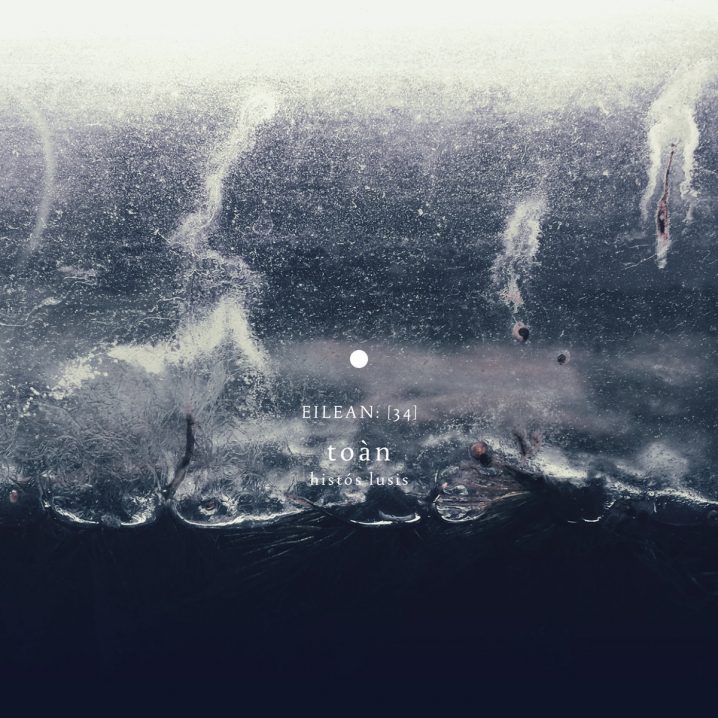 I put on the first track by Toàn and I am immediately hooked, after all, I recognize a short piano passage from Otto A. Totland's Pinô, released on Sonic Pieces back in 2014. The short loop floats in a river of field recordings, barely audible music boxes, sodden reverb, and ambient grains of found sound. This pastiche of recordings, live instruments, and crackling vinyl, creates its very own installation of assembled pieces, like a brand new wardrobe stitched from segments of a favorite cloth. Inasmuch and insofar as this recording can be taken beyond a possible interpretation of a "remix", Histós Lusis is an album based on a collection of samples, constructing a brand new composition all on its own. Toàn is an alias of a French electronic musician, Anthony Elfort, also producing jazzy hip-hop beats under his Qiwu Selftet pseudonym. I must admit, I haven't heard the latter, but the music on Histós Lusis is at once vintage and fresh, familiar and unique, like an olfactory recollection of a feeling that cannot be expressed into words. A perfect fit somewhere between my favourite ambient and modern classical works, this next instalment in the Eilean catalogue, falls on a map at point number 34 – this is not to be confused with the label's 56th release to date, but rather a precise pseudo-geographical location on a blueprint of an island, existing somewhere in Mathias Van Eecloo's mind. And with a projected constellation of exactly 100 map points, we are now half way through the imprint's life. That fact is both, extremely sad and beautiful at the very same time…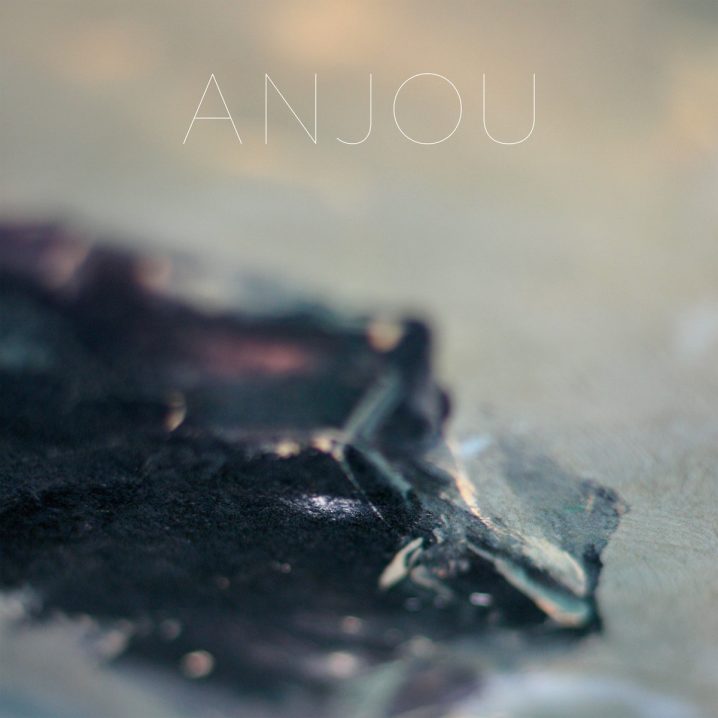 Mark Nelson and Robert Donne, once two-thirds of legendary drone-post-rock project Labradford, find themselves once again collaborating as Anjou, here with their second album of hushed ambient compositions. Whereas Labradford's various output over their several albums in the late 90s and early 00s explored more traditional vocal and guitar arrangements at first, and then more experimental and lush deviations later, Anjou feels intent on a focus that's more expansive and spacious. One need only to dive into the long opening track, "Culucinae," to get a hefty serving of what the duo excel at — broad landscapes of sound that have a dynamic arc but which don't concern themselves with traditional song structure whatsoever. It's laden with effects — reverb and delay, foremost — and it buzzes with a certain kind of subtle electricity. In this way, it reminds me of some of Labradford's spacier, more celestial material, like A Stable Reference without the song structure underpinnings and with its instrumental sources fully obscured in chiaroscuro layering. But it's not all haze, as even that first epic track makes evident; halfway through, it deteriorates into noise before shifting shape into something far more elegant and pastoral. My favorite of the lot is "An Empty Bank," a gloomy, thirteen-minute sprawl that begins with the inclusion of a startlingly clear cornet contribution from Paul Watson. Like most of Epithymía's longer pieces, it evolves and changes course several times, before resolving into the hazy, prolonged decay of "Georgia," the closing track. It can be difficult to frame Anjou's music with traditional reference points, which is essentially by design; the duo deliberately sidestep song structure and focus their efforts on expansive journeys rather than discrete moments or highlights. In this sense, while the music may not move me in the same way that their Labradford material has in the past, I quite like it in its own right. Fans of wandering soundscapes will likely enjoy the broad swaths of terrain that Epithymía covers.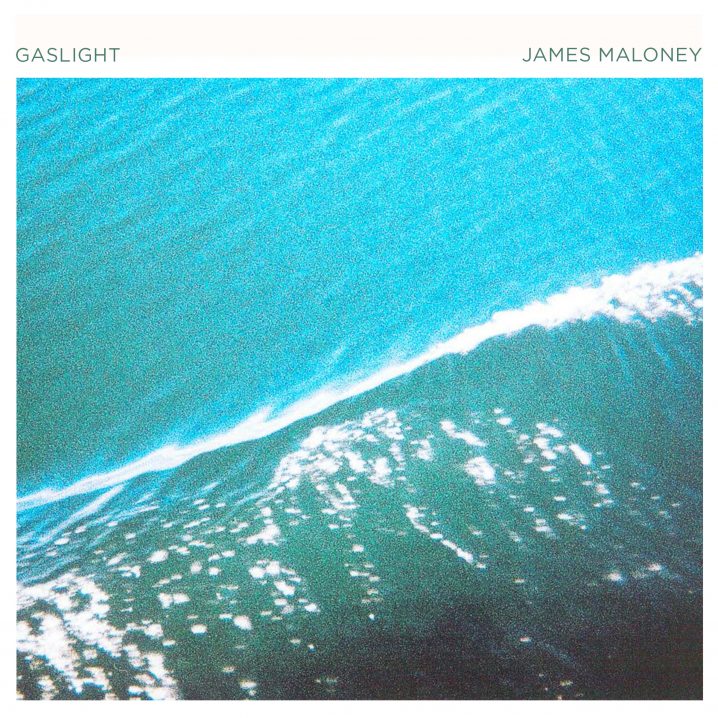 The field of film and theater composers releasing debut albums of original compositions is ever-growing. For lovers of indie, modern, and post-classical music it is a healthy trend that means we are increasingly spoiled for choice, but it also raises the bar for the kinds of creativity and inventiveness needed to keep the genre fresh and compelling. That is where artists like James Maloney come in. Originally from Birmingham, having studied music at Oxford, and now the Music Associate at Shakespeare's Globe Theatre, Maloney has just released his debut solo record entitled Gaslight on Moderna Records. Conceived of largely at night as a reaction to the noise and the pace of city life and built around a closely mic'd old piano accompanied by trumpet, vibraphone, and glockenspiel, it sparkles with that elusive lustre of pure inspiration and effortless enchantment. It only takes seconds for the cascading, watery light dance of notes of the opening "Seascapes" to fall under the album's spell which is sustained by Maloney's unique approach to delicately overlaying piano tracks (sometimes as many as 40!) to create a shimmering miasma of notes. Some of these pieces have all the magic of an impressionist painting, forming a beautiful whole out of a myriad of seemingly random brush strokes (or key strokes in this case). But they are not random at all. The weight, texture, tone, and timbre of each note is just what is needed and none could be subtracted without diminishing the whole. Alternately playful and melancholic, but always beguiling, Gaslight is as refreshing as it is lovely and an exceptional debut from an artist we will hopefully be hearing a great deal more from.
©
This collection of Sound Bytes is brought to you by:
On the Echoing Green by Aaron Hansen for Headphone Commute
Epithymía by Matthew Mercer of Ear Influxion
Gaslight by Brian Housman of Stationary Travels
Histós Lusis and additional editorial by HC