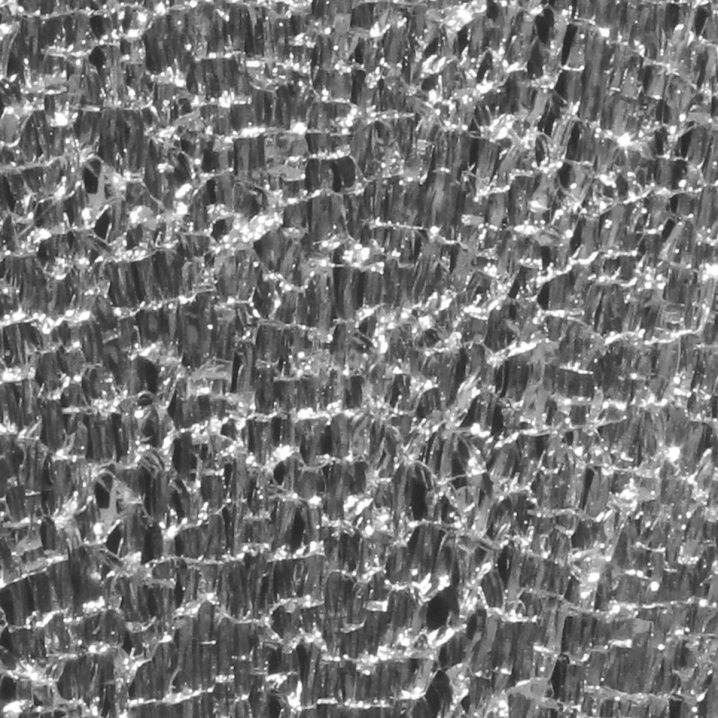 Janek Schaefer's Glitter In My Tears is a frail delicacy, made of subtle nuances, elemental textures, and residual sounds. For me, this is nearly the definition of ambient minimalism, requiring attentive listening to appreciate all of the shades, scents, and sounds. This meditative sonic escape will reward the connoisseurs of aural fabric unravelings, as they pull on a string of a distant field recording, only to find its connection to the core of each dream. There is a total of twenty-six short tracks on this 30th album for Schaefer, marking an anniversary for this recording artist, with a proper celebratory release on Lawrence English' Room40.
Over the course of an hour, Schaefer builds on loops, patterns, and drifting echoes, ranging from oblique sub-oceanic murmurs to orchestral pieces drowned in reverb. Short piano vignettes drift into the peripheral hearing, reminiscent of Satie's eloquence, replaced by waves of deep atmospheres, melancholic abstractions, and something else… something else I can't put my finger on, that simply makes me feel. "Each piece is a microcosm of haunted memory, […] an unfolding compendium of motifs and repetitive fragments, fading from the memories of our emotions, […] a subdued cathartic opus." Here, individual stems of lost visions are spliced into a timeless passage of flexible weave, where Schaefer wraps subconscious awareness in a thick layer of soundscaped thought.
The album was composed over the last decade, in moments when most people are asleep in the dark, while the lucky ones are still dancing in the lights. It's a record of delightful dark emotions evolving from the evocative dreams we yearn for, with our feet firmly on the floor, always wanting more. […] Sparkling lights glisten in the hidden shadows of our feelings, with outpourings of love falling through the depths of despair. It is based on a true story".
There is almost too much to describe on this record. With some pieces lasting barely a minute or two I am left with desire, a need, and a hunger for more. So instead I press play again, and each single moment evokes something prior, already committed to memory, or perhaps only there for a second, until, like a briefly lingering instant or perhaps even an entire lifetime, it flutters away. Recommended for fans of The Caretaker, William Basinski, Celer, Stephan Mathieu, Biosphere and Taylor Deupree.
janekschaefer.com | room40.org | audioh.com
©
Words by HC