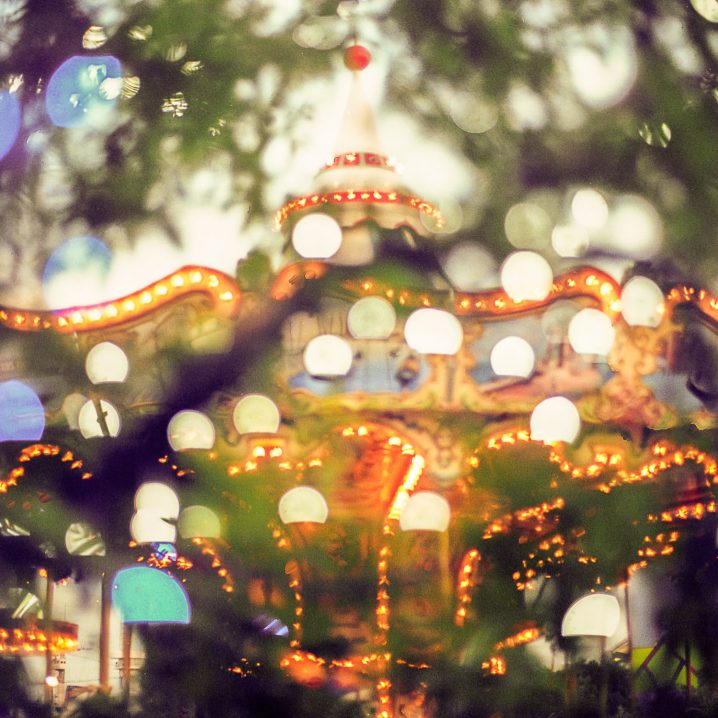 It's quite possible that you may be new to Hammock, but for avid followers of Headphone Commute it shouldn't be a surprise to find yet another coverage of yet another gorgeous album. By now it seems that the Nashville (TN, USA) based Andrew Thompson and Marc Byrd can do no wrong. Even when the seemingly post-rock shoegazing ambient pieces feature some [angelic] vocals and percussion. And although it still feels like I'm slowly waking up from The Sleepover Series, Volume Two (2014), the duo is back with a massive 16-piece full-length (20, if you get the bonus tracks via bandcamp or buy the limited edition vinyl).
On Everything and Nothing we hear Hammock return to the roots, recalling "mastery of sound and storytelling, destined to spark every listener's imagination." Here, the ostensibly repeating drum pattern first appears to be almost elemental, until it dissolves in an ocean of hypnotizing effects, carrying the rhythm forward on a rolling wave of sound. The slower and more soothing pieces, employ a song structure, featuring mesmerizing vocals that drift just beneath the surface of this calm seaway into a blissful abyss.
With Everything and Nothing, Hammock has entered oblivion – a place of personal struggle, doubt, and change – and come out the other side; hopeful. The experience is meticulously woven into each song, shared with listeners through intricate melodies, compelling beats, and solemn vocals.
The shimmering and gliding guitars are always at the center of each composition, but it is the earnest piano melody of "Marathon Boy" that recalls that staple Hammock sound. There is something very neutral (nay, nearly positive and uplifting) in the pieces on the album, which is almost a surprising treat to yours truly [after all, I like that dark and melancholic stuff] – did I just fall in love with a song in major scale? And am I memorizing the lyrics too?
There's nothing wrong with me, There's something wrong with you, There's nothing wrong with me, We're all alone, There's something wrong with me, There's nothing wrong with you, There's something wrong with me, We're not alone
Released on their very own label, Hammock Music, the band requires no bigger backing, and is able to directly reach their loyal audience (the Bandcamp shop alone has a very large following and visible support!). If anything, they have been actually expanding the catalog by recently adding Slow Meadow to their roster, a move we all collectively welcome very much. Although I prefer a more somber, slow-burning, beatless side of summer wind-swaying Hammock (like "Reverence"), Everything and Nothing managed to captivate my attention on multiple rotations, including this rainy day.
©
Words by HC