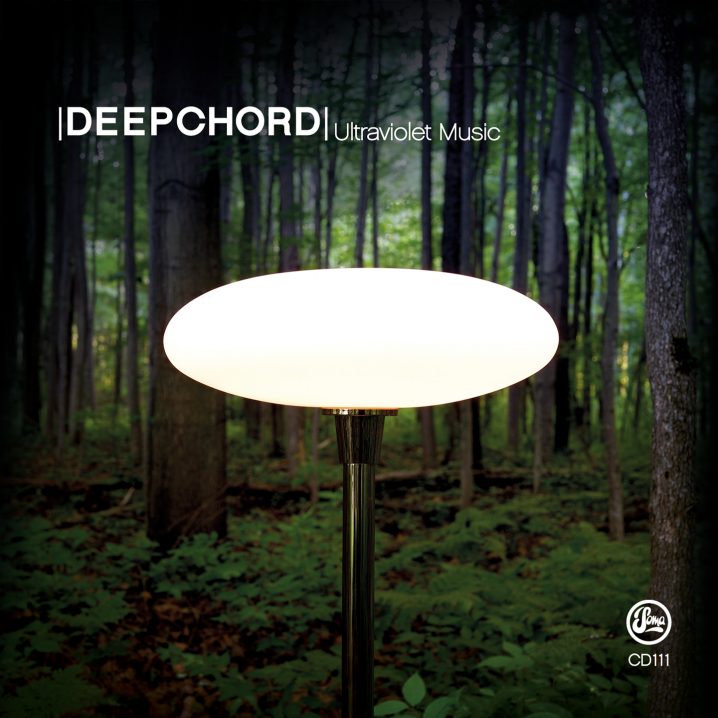 At this point, Rod Modell, recording under his Deepchord moniker (sometimes appearing with a capital letter 'C' in 'Chord'), has created his very own genre within dub techno – something more than just a few repetitive dubby chords with deep groovy rhythms. Eight years ago (has it really been eight?), Modell paired with Steve Hitchell to honor our ears with The Coldest Season (Modern Love, 2007) as DeepChord Presents Echospace project, and digging even deeper into his catalog, one will uncover Modell's work back in 1995. Besides The Coldest Season, among my personal favorites is the soundtrack to Silent World (echospace [detroit], 2012), Hash-Bar Loops (Soma Quality, 2011), and Liumin (Modern Love, 2010).
On Ultraviolet Music, Modell collects twenty-one tracks (totaling 2 hours and 38 minutes on a double CD!), that envelope the listener in a nearly psychoactive haze, that slowly rises in the air, like a thick smoke from a burning resin, or a cloud from the caterpillar's pipe. The music is a narcotic excursion, taking a listener along its vapor spirals, dissolving in the sky along with condensation sparkling in the sun. Each track gradually evolves with minimal variations, until one is completely lost with the beat and field recordings, only to finally latch onto a barely recognizable melody, like a familiar image from a dream, before it vanishes into the ether, vacating this reality and plane. If only each piece didn't end!
A hallucinogenic amalgamation of deep emotive textures swimming around 4/4 kicks and sub-bass, middle of the night atmospheres, hypnotic repetitions, shortwave static and slowly evolving textures that envelop the listener in warm blankets of sound. It's music that's influenced equally by 1980's experimental, 1990's ambient, Detroit techno, deep house, and Berlin school, creating something entirely unique in the process.
Modell's music has definitely evolved throughout the years. Listening closer, one can almost strip away the pulsating bass and beat and be left with a sonic canvas, painted on a field recording snatched out of some experience, sprinkled with aural colors, flavors, and tones. These sampled and manipulated mediums do not go one forever, as some minimal ambient pieces usually do, but instead loop upon themselves, bracketed by the punctuated kick drum. This distinguished approach is precisely what makes Deepchord's soporific transmission so unique and outside of the genre.
For an example of beatless explorations, check out the 20 Electrostatic Soundfields (Soma Quality, 2013). There is also a recently released three-track EP, Atmospherica Vol 1 [to which, of course, there will be a follow-up], appearing on the very same Scottish Soma imprint [the latter which, by the way, is also flaunting wares from Slam that would happily satisfy the cravings from fans of Stroboscopic Artefacts and other dark techno examinations]. And, if two-and-a-half hours of Deepchord is not enough for you, there is a separate collaboration with Pulshar, titled Undercover, out on AvantRoots which is a pleasant, organic, and atmospheric EP. Ultraviolet Music is highly recommended for fans of everything Basic Channel, as well as Yagya, Fluxion, Maurizio and, of course, cv313.