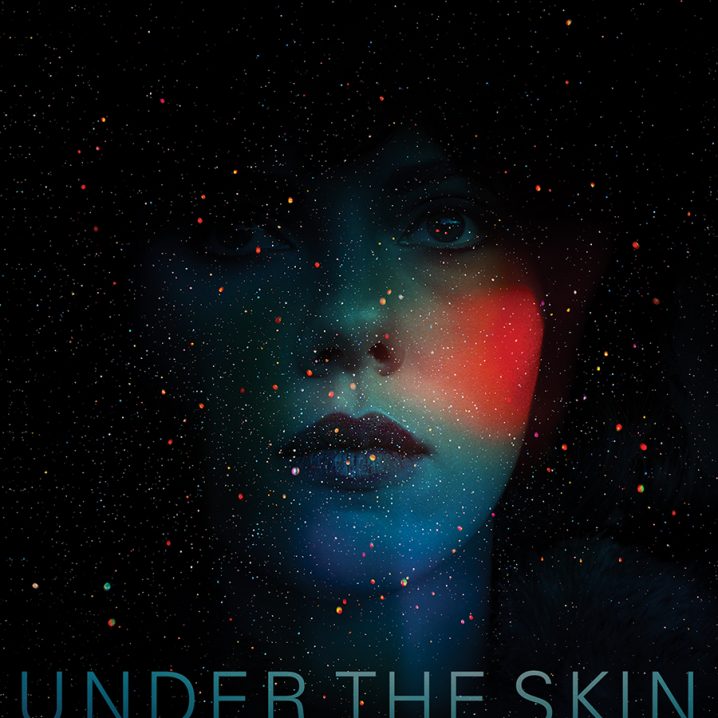 My latest favorite discovery of the year (yes, perhaps of the entire year), is introduced courtesy of Milan Records – a Los Angeles based label focusing mainly on scores and soundtracks, gracing our ears with the latest from Cliff Martinez, Jóhann Jóhannsson, Max Richter and Clint Mansell. By now I pretty much consume everything from this fascinating imprint, and Mica Levi's soundtrack to Jonathan Glazer's film Under The Skin is no exception. Or wait, perhaps it is extraordinarily exceptional, as far as film scores go: the OST will make you forget that you're listening to a soundtrack and take you to a dark and spooky world, where music slowly creeps beneath the surface which separates you from the world.
Predominantly acoustic, yet nearly unnoticeably digitally processed, Under The Skin features agitated violas, which could be sampled by Demdike Stare for their next eerie album, disturbing instrument lacerations that could be cherished by the next Joseph Bishara monumental fright score, and menacing minimal percussion which could be used in a bloodcurdling ritual, but thankfully would not. Instead, the chilly dread is wrapped with a slow oncoming fog of suffocating textures, which all come to a climax on my favorite piece of the release, titled "Drift". The unnerving atmosphere remains throughout the twelve tracks, depicting the story of an alien in human form, observing the world through extraterrestrial eyes. But never mind the tiny grain of science fiction in the movie – I'm thankful for its existence which birthed the music from within.
I've heard the word 'otherworldly' used a couple of times to describe the music but that wasn't a specific instruction from Jonathan Glazer and Peter Raeburn […] We were looking at the natural sound of an instrument to try and find something identifiably human in it, then slowing things down or changing the pitch of it to make it feel uncomfortable.
I first consumed the soundtrack without having watched the film. By my second listening I have decided that it would be a favorite score. What I did not know at the time is that the movie itself would also become a cherished affair. Through Levi's uncompromising dismay, I knew that it would frighten and perturb, but the near ambient atmosphere of this suspenseful film, together with the music, would create a cohesive whole that left a fixed imprint upon my fragile mind. Besides, listening to the music prior to the movie has been a favorite past-time of mine – the familiarity of the sounds creeping into the images enhances the experience on a whole new level.
Michaela Levi is a British musician and recording artist, releasing under the project Micachu, most recently collaborating with The Shapes on Never (Rough Trade, 2012) as well a being a member of the M.A.T.H.E.S. collective, comprised of Levi, Marc Pell and Raisa Khan (the latter two are of The Shapes), whom you may know from Basic Space remix on The XX release. Yet, I'll admit that I have not heard Levi's solo work, particularly as striking as Under The Skin OST, which was a brand new territory for the British artist, flawlessly executed, if I may add, to my delight. If you're anywhere around Los Angeles, be sure to catch her on January 6th (7:00pm and 10:00pm shows) for a live screening of Under The Skin with Mica and a 25-piece orchestra (Wild Up! Orchestra + Wordless Music Orchestra) at The Regent Theater.