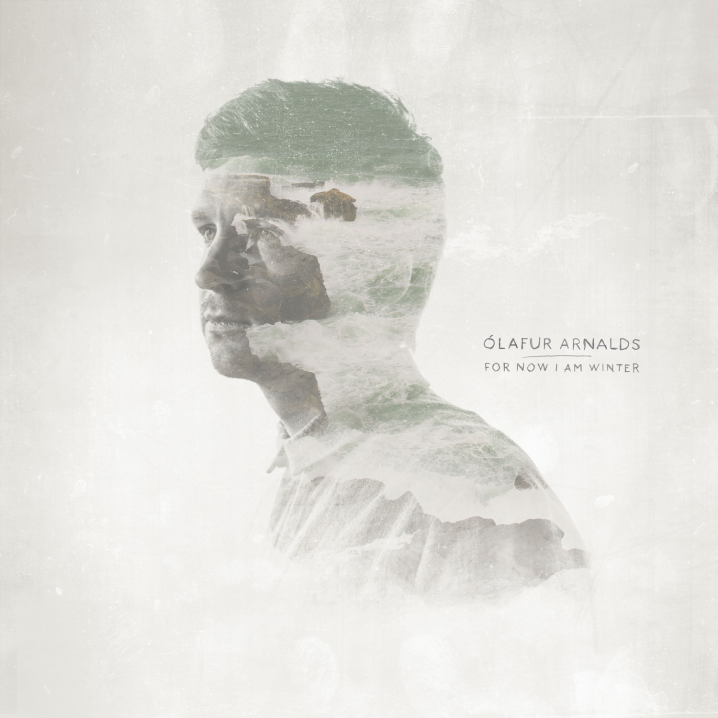 There is a certain sense of pride, which I awaken within, each time a favorite artist steps up in his game. There is a certain sense of nostalgia, which overtakes, when I look back at the earlier memories of discovering a début of the then unknown name. Here it is, the very first vinyl pressing, of the album I cherish. Here he is, playing the piano on a video, or speaking for the very first time. Here he is, in front of me, shaking my hand after a performance, a musician which I've watched (and heard) slowly grow over the last five years. Here comes his first film score, his first collaboration, his first tour. I feel like I'm living these memories through him, vicariously, empathetic. I feel like his conquests are my feats, his sorrow my pain, his music my soul's song.
The protagonist in this story is none other than Ólafur Arnalds, an Icelandic multi-instrumentalist who I've been following since 2007. With multiple past releases on the independent Erased Tapes Records, this year Arnalds gets picked up by the much bigger label, Mercury Classics, which has been launched in April of 2012 by Universal Music. With this move, Arnalds lands a support of a powerhouse, representing contemporary classical artists such as Andreas Ottensamer, Yundi, Miloš and even Tori Amos. As such, his third solo album, For Now I Am Winter, is backed by an international campaign, global tour, and a full orchestral arrangement by Nico Muhly performed by The Icelandic Symphony Orchestra. Also, for the first time ever, the music features vocals by Icelandic singer Arnór Dan Arnarson (member of the Icelandic band Agent Fresco), taking on a more commercial appeal. The latter I intend to mention with a positive note, as with such reinforcement Arnalds receives an even wider audience, which, after all, has always been the point of this story.
On the album we still find pensive piano keys, gentle atmospherics, sparse electronic treatments, and gorgeous soaring strings. This time, however, the instrumentation feels grander, like a soundtrack to the film of Arnalds' tale. This metaphor is hardly surprising, since Ólafur has recently scored Broadchurch, a British television crime drama, which Mercury Classics has released as well. The pieces still carry sentimental elements, perhaps for something lost, perhaps for new beginnings, perhaps for simpler times of music in a living room. The title track introduces the first appearance of Arnarson's voice, slightly falsetto, slightly crestfallen, slightly forlorn. My mind skips up on the content of the lyrics and instead holds on to the melodies and chords. And these are ever and eternally sublime.
My music tends to be quite melancholic and dark, but I always try to never leave a song without a sense of hope. There's always light after the darkness. Incorporating vocals and especially the lyrics […] was a challenge for me. Being an instrumental artist, there's this thing that I really like about the music being open to interpretation. There was a big challenge to balance [the lyrics] and not tell people too much, so we tried to treat the vocal as just another instrument.
Performing at many sold out concerts, Arnalds is slowly but surely getting the recognition he always deserved. Which, as I mentioned at the start of this article, is where that certain sense of pride comes from. I feel like I've been there all along, and now, after numerous listens of For Now I Am Winter, I'm happy I came for this ride. To traverse his journey, I put on Eulogy For Evolution (2007), I play through Variations of Static (2008), I drown in Another Happy Day (2012), and I suggest you do the same. All feel like small and carefully placed steps for the larger leap which is still yet to come. And I can't wait to bask in all the glory. Make sure you try and catch Ólafur's live show at the upcoming 10th Annual Decibel Festival [you know I'll be there!] taking place in Seattle on September 25-29, 2013 [Arnalds is playing on the 27th, at Optical 2 with Peter Broderick]. He is also performing in New York on October 8th, at Le Poisson Rouge! And don't forget to check out Broadchurch!
Be sure to read Interview with Ólafur Arnalds