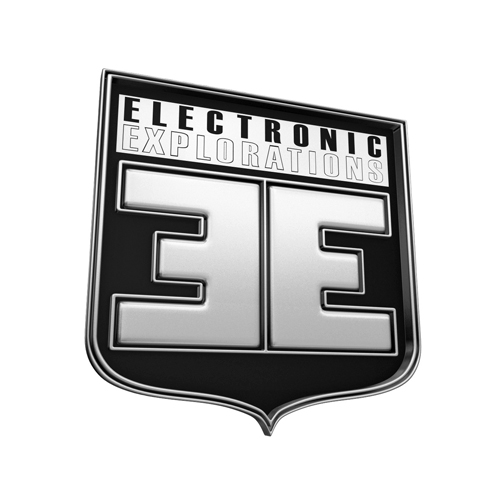 Well, here's something amazing to look forward to. My good friend and partner in crime, Rob Booth, is preparing a very special treat! In 2007, Booth launched his now popular Electronic Explorations show, sharing with the world some of the most fantastic tunes and mixes from some of my favorite artists, such as Machinedrum, Clubroot, Lucy, Roel Funcken, and The Black Dog, just to name a few from the most recent episodes, out of more than 200. Indeed, Booth is responsible for introducing me to many artists that have become the regulars in my rotations. And now, Booth is taking his show to the next level!
Electronic Explorations is a podcast that strives in pushing the most cutting edge, contemporary and experimental sounds to a weekly audience of up to 80,000 listeners. If you're bored of the same old shit play-lists on radio 1, there's over 200 archives of EE shows over at electronicexplorations.org and also a Boiler Room Mix from December last year.
Unveiling in just a few weeks, on July 1st, Booth will be dropping the very first Electronic Explorations compilation, featuring over 50 exclusive and unreleased tracks from some of the most talented producers out there! As with most compilations, the roster tells its own story, and in this case it's more of a blockbuster hit! Among the many appearances, you'll treat yourself to gems from Δkkord, Distal, Neil Landstrumm, Ital Tek, Perc, Wisp, Machinedrum, Roel Funcken, AnD, Geiom, Enduser, Melanese Bong-Ra, Broken Note, Emika, Hecq, Aaron Spectre and the star of this exclusive track of the week, Access To Arasaka!
Listen to Access To Arasaka track, titled "Photos Second Quantization" released exclusively to Headphone Commute readers!
Besides gracing your ears to this amazing lineup, the compilation will also serve as a fund raiser that will help Booth run the show. Many do not realize the countless hours and financial transactions that go on behind the scenes in running the show (and indeed this online magazine), so your support will be more than just appreciated – it will help drive the exploration and evolution of electronic music. The compilation will be available on July 1st, at electronicexplorations.bandcamp.com for just £5 (or more at your discretion).
Be sure to also read an Interview with Rob Booth which I did back in 2009.