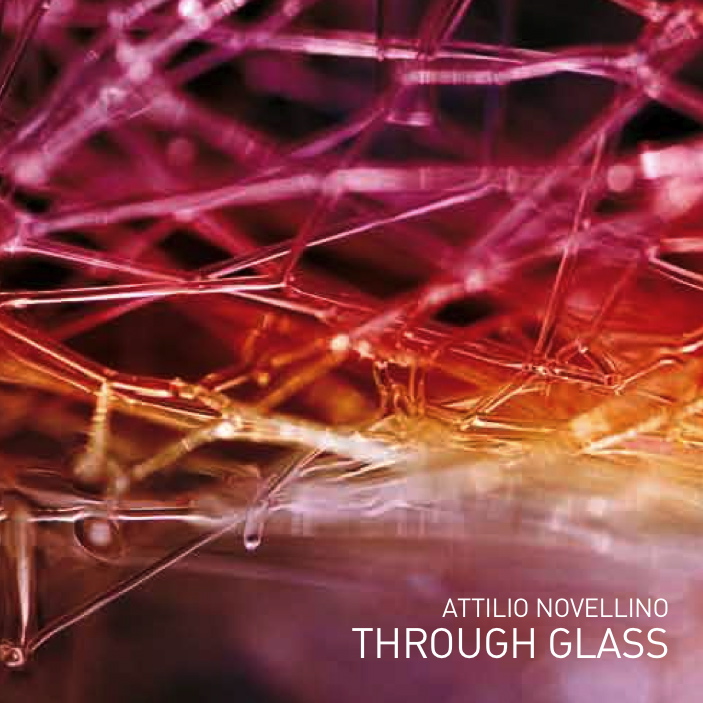 I have to admit that sometimes it's hard to write about music. Not only is it difficult to put the right words that have concrete meaning to something that exists in an abstract and tangible way, but I often run out of adjectives to describe particular sounds, attempting not to stay repetitive in my observations. There is only so much I can say about "ambient" and "drone" and "noise" and "experimental". Often, after re-reading my write ups from years ago, words like "lush", "somber", and "textured", begin to lose all of their meaning, drowning in sounds which swallow the void. Thankfully there is always the music itself, which does a much better job at convincing the listener of its value. The only thing that's left for me to do is to guide you towards the source. Here… listen to this…
Attilio Novellino produces experimental soundscapes, that drone out the noise in lush ambient textures. The somber tones are enriched with distortion and swell beyond the horizon until they recede like dark waters after the storm. Elements of white noise are also present throughout the frequency rich pads, which swirl in the ocean of motionless layers. Exploring the boundaries between melody, dissonance and noise, Novellino incorporates electronics, guitar, piano and field recordings to build up the foundation of his atmospheric work.
"Through Glass emerged from thoughts about the power of the light filtered through glass: as the light, so the sound can be reflected in a thousand directions, giving rise to previously inaudible material, with a mysterious and intense charm."
Through Glass is only a second full length release for the Italian "soundartist", Attilio Novellino. His debut album, Anonymous Said (Inglorious Ocean, 2009) was recorded under a curious moniker, Un Vortice Di Bassa Pressione (tr. A Vortex Of Low Pressure). The production on Through Glass is very mature, rich, and clean (even though noise is the predominant element in the composition). This music will absolutely appeal to fans of Tim Hecker, Fennesz, Stephan Mathieu, Ben Frost and Lawrence English. This is another win for Alexandr Vatagin's Valeot Records which continues to steadily release quality material and satisfy my cravings… Keep 'em coming!