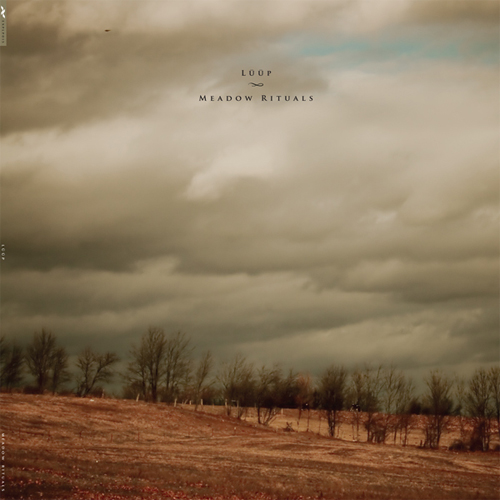 Starting off from the very first track – the album name, the cover art, and Lisa Isaksson's lovely voice – everything suggests that I'm about to enter an epic story, a little medieval, a bit contemporary, and always unique. Defying all categorization, the eight tracks on Meadow Rituals, remind me of old-fashioned stories, lost antique treasures, and ancient simple times, when music was made with voice, strings, and wind. With guitar, flute, and cello dominating the sound palette, this super group of over nineteen musicians (I lost count!), set out to "examine man's primitive nature".
"Meadow Rituals presents 8 paeans to unite man's overwhelming distance from nature and self and a celebration of the reunion. Lilting melodies mix with ambient and new age directions; propulsive swells of strings and effervescent electronics make way for profound vocal harmonies to create a universal and timeless experience."
This Greek collective appeared seemingly out of nowhere, all thanks to Experimedia, reminding me of the beauty within celtic, pagan, and pastoral songs. On purely instrumental tracks, such as "Roots Growth", the Lüüp finds itself engaged in jazzy rhythm, performing a piece composed by the group's lead, flautist Stelios Romaliadis, who also a member of Yellow Elephant Ensemble. My favorite piece, "Ritual Of Apollo & Dionysus" recalls contemporary classical composition saturated in sadness, dread and angst.
Perhaps just as captivating as the album itself is a digital-only bonus release featuring remixes by Aaron Martin, Field Rotation, Hummingbird, Jasper TX, offthesky, Billy Gomberg and Dictionary of Ghosts. Aren't these all of your favorites? I thought so… Here are another eight amazing tracks, reworking only two songs, "Spiraling" and "Cream Sky". Yet in each artist's hands, the pieces take on a new life, uniquely represented within such a fantastic roster of musicians. Worth a separate pressing all on its own! Pick up your collection of rituals directly from the label for this extra gift!