…that which slowly infiltrates us, which we bear away with us almost without noticing and encounter again in dreams…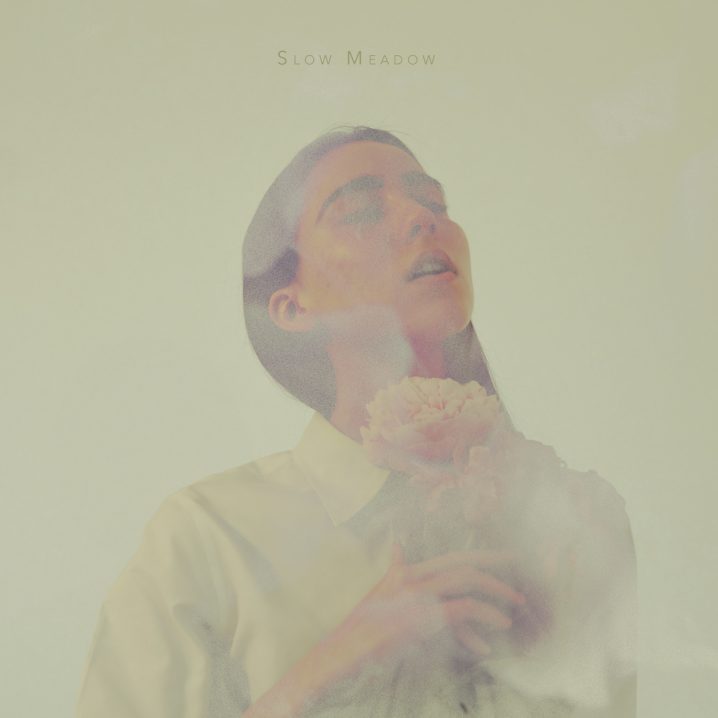 After putting out two exceptional ambient post rock albums as Aural Method, Matt Kidd paused his work for the better part of two years to seek out new ideas and musical perspectives. From that period a new project called Slow Meadow was born. It began when Kidd consulted with friend and kindred musical spirit Marc Byrd of Hammock, leading not only to fresh creative input, but a remarkable collaboration and the signing of the first outside artist to Hammock's own label.
Hammock have a natural ability to generate around themselves an air pregnant with emotion and Slow Meadow's "Linen Garden" parts 1 and 2 can be seen as a nod from the masters – not a passing of the torch, more of a helping hand for a fellow traveler. Slow Meadow has more of an affinity for the pastoral / orchestral side of euphoric dreamgaze than Hammock, but both reach for the same brass ring, the exhausted euphoria that can only come after intense periods of grief or longing.
It is easy to see why Kidd chose to christen this project with its own name. It is far, far more than Aural Method without the drums and crescendos. Granted, hints of what was to come can certainly be heard in the ambient and modern classical motifs that served as interludes or "caesuras" on those records, but Slow Meadow is ultimately a completely different listening experience on a different emotional level and one that has clearly had a tremendous amount of thought, craft, and heart poured into it. To describe the project, Kidd chooses to quote a phrase from Nietzsche – "…that which slowly infiltrates us, which we bear away with us almost without noticing and encounter again in dreams…"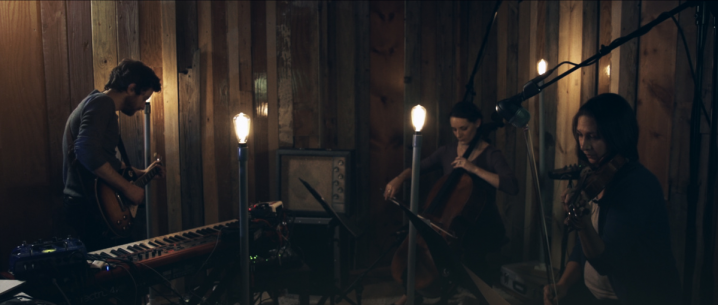 The album is essentially one suite of music comprised of nine tracks that flow and drift seamlessly into each other book-ended by parts 1 and 2 of 'The Linen Garden' on which Hammock collaborates. In part 1, the added guitars of Marc Byrd and Andrew Thompson shimmer through a warm aura of piano, softly burnished drones, grainy textures, and swelling strings provided by Aimee Norris (cello), Andy Shelton, Joshua Ello, & Alia Gonzales (violin) and dissolve into the sounds of Joshua Sebren's trumpet and Hannah Anderson's ethereal voice.
I can't tell you exactly why, but the more I listened to ambient, the less excitement I wanted. I started hearing so much in very small musical statements.

— Matt Kidd
The central suite is a rapturously beautiful journey largely led by exquisite string arrangements that alternately undulate, resonate, and soar over gentle piano & guitar led melodies and a menagerie of subtle and organic sound treatments, pedals, and effects. The music unfolds with the patient splendor of a blooming flower. Particularly affecting moments early in the album are the haunting trumpet refrains at the end of 'A Farewell Sonata' and the aching string section of 'Crown of Amber Canopy' as the album progresses to a mild emotional surge with 'Blue Rose on a Window Sill'.
'Summer Vigil', though the shortest piece, is one of the most lovely with the strings and horns rising and falling in breath-like tandem beneath a rich and somber chorus of voices. The gorgeous and aptly named 'The Grandeur of a Modest Moment' serves as a moving dénouement that brings us to a place of comfort and safety before the album concludes with second part of 'The Linen Garden'.
Slow Meadow is one of those rare records that "slowly infiltrates" into the most intimate and vulnerable places in the mind and heart of the listener – the places within us where our memories, sadness, hope, and longing reside. The dynamics may be restrained, but the emotion is effusive and poignant and the music immaculate in the purity of its grace and sincerity. You will have to look far and wide to find a more beautiful record released this year.
The record itself was mastered by Taylor Deupree and comes in a six-panel gatefold CD package created by an FSC certified printer using vegetable inks, water-based varnish, and triple-certified paper and board. It can be ordered alone or in a special limited edition which adds a CD/vinyl hybrid disc with 4 bonus tracks and a Blu-ray disc of a Slow Meadow private performance featuring 9 songs featuring alternate arrangements and cinematography by Neil Sandoz.
Words by Brian Housman of Stationary Travels