In our daily lives full of routines, tasks, and errands, we forget the simplest things. Our lives are filled with self created rules, constraints and expectations. And when these are not aligned, we simply get distraught. This pain and suffering is an unnecessary misery. In my mind it's just the natural outcome when the events do not align with our expectations. We try to change events, but can't. Instead, we must learn from the observable unfold. Luck may simply be a card that we are dealt. Or it can be the acceptance of our inability to measure the predetermined outcome. In the midst of this cycle there is nature. It too, has its own path. Unfortunately, in some cases, it is unstoppable by man. This moment of silence, between the music that is about to come, is dedicated to all that have suffered on March 11, 2011, during the Great East Japan Earthquake. May all beings be safe and protected from harm. May all beings be free from suffering. May all beings be happy.
For Nihon (Unseen)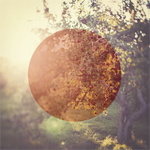 After learning about the tragic events of the 2011 Tōhoku Earthquake, Keith Kenniff (aka Helios and Goldmund), and his wife Hollie Kenniff (together known as Mint Julep) decided to reach out to their friends and ask to contribute towards a compilation to raise funds to help those in need. They were surprised by the overwhelming amount of response they have received for this project. Every artist from every corner of the world wanted to be a part of this amazing compilation! This quickly almost grew out of control, but some of the most celebrated names in ambient, modern classical, and experimental music made it to the comp. For Nihon (Japanese name for Japan) features 38 fantastic tracks from every single artist that makes up the catalog of Headphone Commute's library! And although I try to restrain myself from listing every single one of them, I simply can't! For your $20 (USD) contribution, 100% of which will be donated towards the Japan Earthquake Relief Fund, you can enjoy the wonderful works by Alva Noto, The American Dollar, Ametsub, Balmorhea, Biosphere, Clem Leek, Deru, Dustin O'Halloran, Goldmund, Hammock, Helios, Jon Hopkins, Last Days, Max Richter, Near The Parenthesis, Nils Frahm, Olafur Arnalds, (hold on, taking a breather), Peter Broderick, Rafael Anton Irisarri, Rhian Sheehan, Ryan Teague, Ryuichi Sakamoto, Sawako, Taylor Deupree, Ulrich Schnauss and many many more! The MP3 and FLAC versions of the compilation are currently available directly from unseen-music.com, while (as of this writing), the physical 2xCD can be pre-ordered today!
SMM: Context (Ghostly International)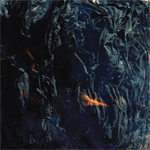 Ghostly's mysterious SMM series can be traced to its first volume, released in November of 2003 on vinyl, featuring five tracks by the then unknown experimental ambient musicians hailing from Midwest. A year later, the label followed up with a second volume of ethereal and ambient works, this time inviting Christopher Willits, Cepia and Lusine to curate the showcase in experimental sound. Although the meaning behind the SMM acronym remains unknown, the music in this lush, cinematic, and evocative composition speaks for itself. The genre can simply be described by the list of appearances curated specifically for this relaunched yearly series. The compilations features eleven tracks by all of our favorites: Goldmund, Leyland Kirby, Svarte Greiner, Christina Vantzou, Jacaszek, The Fun Years, Manual, Aidan Baker, Rafael Anton Irisarri, Kyle Bobby Dunn and Peter Broderick. The artwork by Mike Cina depicts a smoldering cover, a piece of the process in destruction, a burning document fulfilling its destiny within the context of the artist's mind. Make sure you also check out Ghostly's 2009 compilation: SMM One, featuring a selection of artists such as Richard Devine, Kiln, Loscil, Tycho and The Sight Below. On April 24th, 2011, I attended a special Ghostly event in New York City's Le Poisson Rouge featuring performances by Rafael Anton Irisarri, Kyle Bobby Dunn, Noveller, and Goldmund – more on that event later… Meanwhile, let's hope that there's more in the future of this Ann Arbor based label, as they continue to surprise, woo, and cradle our ears in the gentle waves of sound, process, and context.
10 (Room40)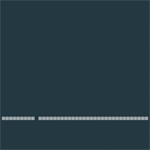 To wrap up this saturated Sound Bytes entry, peppered with a ridiculous amount of amazing artist names, we celebrate Room40's 10 year anniversary, with an incredible, massive, 40 track compilation, curated by the one and only,  Lawrence English. And what's even more delicious, is that this three hour journey can be yours completely for FREE – just trade it in for your email address to join the mailing list on this page. Over the last decade, Room40 has brought many wonderful artists to the scene and our ears, showcasing their works in this label sampler, simply titled 10. If this is your first acquaintance with the label, now is the time to familiarize yourself with some of its staple sound through Room40's friends and extended family: Asher, Ben Frost, DJ Olive, Richard Chartier, David Toop, David Grubbs, Andrea Belfi, Koen Holtkamp, Minamo, Pimmon, Grouper, Janek Schaefer, Scanner, Xiu Xiu, Chihei Hatakeyama, Glim, IO3, and of course, Lawrence English, and many many more! An amazing array of sounds (I'm starting to run out of celebratory words)! Hopefully this free compilation will wet your whistle and open up your wallet, if you haven't already done so. As part of the 10 year anniversary celebration, the label has slashed its catalog prices on many great releases – check out these store special offers. Here's to ten more years from Room40!