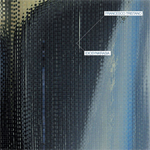 So, where did this marvel come from? OK, I have heard a single track from Francesco Tristano here and there. Once on a Point Music compilation, titled XVI Reflections On Classical Music with appearances from Hauschka, Alva Noto, Gas, Murcof, Max Richter, and more… Tristano performed a magnificent piano cover of Autechre's Andover. So perhaps that should have been enough of a hint for me to check out the works by Tristano! And even one of my favorite producers, Ben Lukas Boysen, included Tristano's track in his exclusive podcast for Headphone Commute (see Hecq – Mixtape One). I've even had friends recommend me this music! And I still failed to give this artist my undivided attention. Well, fear not – everything comes in due time – and today I put aside all of my daily chores to spend an hour with Tristano, and his amazing Idiosynkrasia album.
How do I describe his music? Not since the deep rolling bass within some of Max Richter earlier tracks, or glitchy triggers of Murcof's orchestration, was I so excited to hear a beautiful marriage between my all time favorite elements – piano and electronica. Well, there was, of course, Ametsub and Nils Frahm & Anne Müller, which I adore just as much! But Tristano is not only a master behind his collection of DSP tools, but also a fantastic piano player! His compositions not only convey an avalanche of emotions, and excite my neurons with micro processed beats, but also captures his passion for the music and my beloved instrument with his outstanding performance – and you can hear it in the recording.
From four-four beats to glitchy percussion and beyond-your-imagination wrapping and folding of the sound, this Luxembourgian pianist and composer entertains and fascinates with his third full length on Infiné. In fact, the latter mentioned label appears to start off its catalog with its very first release with Francisco Tristano's Not For Piano (2007), as well as his follow up, Auricle / Bio / On (2008). While we're talking about this international label based in Paris, Lyon and Berlin, it's worth mentioning that its catalog features a repressing of Apparat's Walls (2007) and Things To Be Frickled (2008), as well as Aufgang's self-titled, Aufgang (2009), which, by the way, Tristano is a member of, along with Aymeric Westrich and Rami Khalifé. So it's definitely worth digging deeper within Infiné.
So where does this talented young musician come from? Graduating from the renowned New York Juillard School, Francesco Tristano is a pupil of contemporary classical and baroque music alike. At only 25 years of age, he has already performed in New York's Carnegie Hall, Berlin's Philharmonie and Paris' Cité de la Musique. While in New York City, Francesco became fascinated with its dynamic electronic music scene, and even participated in organizing his own club nights. In Europe, Tristano worked with Agoria and eventually with the above mentioned Fernando Corona (aka Murcof), before setting out on a tour across Europe. In 2008 Francesco teamed up with Carl Craig, and appeared alongside Moritz von Oswald on the stage for the Versus project.
Carl Craig makes an appearance on Idiosynkrasia as an Executive Producer, along with the label's co-founder, Alexandre Cazac. Recording in Craig's Planet E studio, the sound becomes influenced by the Detroit's techno scene, and folds elements of Tristano's eccentric take on musique concrète, abstraction and minimalism, into a format of modern beat and structured rhythm. Here's Francesco with some words about the album:
"This record is the fruit of a quest for an idiosyncratic language that is somewhere between acoustic and electronic, a quest that spans time and space, and I want to bring the piano into the 21st century. My ambition is to provide the piano with a new identity, because it is often associated with classical music and viewed as an instrument of the past, while I genuinely see it as an instrument of the future."
Francesco Tristano is currently on tour, continuing to perform with Moritz von Oswald (catch him in Hamburg this spring). He also managed to land a record on the prestigious staple of classical music, Deutche Grammophon with his upcoming release in March of 2011, bachCage, celebrating the contrast between you guessed it, Johann Sebastian Bach and John Cage. Definitely looking forward to that one. Meanwhile, Idiosynkrasi is highly recommended for the followers of the above mentioned artists, and purveyors of intelligent electronica and advanced modern classical genres!
francescoschlime.com | myspace.com/francescotristano
infine-music.com | myspace.com/infinemuzik