Here are some more reflections for you to digest. Today we feature favorite selections of the year from four label owners: Richard Chartier of Line,  Jonathan of Hibernate, Yann Novak of Dragon's Eye, and Jeremy Bible of Experimedia.
Richard Chartier / Line

RICHARD CHARTIER . top 10 of 2010 list
Pan Sonic – Gravitoni
Lovesliescrushing – CRWTH (chorus redux)
Greie Gut Fraktion – Baustelle
Geoff Mullen – Bongo Closet
Akira Rabelais – Caduceus
Frank Bretschneider – EXP
Keith Fullerton Whitman – Generator
Robert Curgenven – Oltre
i8u – Und Transit
The Mattachine Machine – Take Back the Night
: )
r
3particles.com | lineimprint.com
Jonathan / Hibernate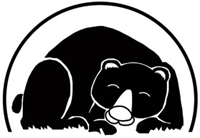 2010 has been a pretty incredible year for both Hibernate & Rural Colours, somehow I managed to release 12 albums, 26 ep's and put on 12 concerts. It was also a year where I received too many demos and spent a lot of time checking them out, but along with all that, I reckon 2010 has been an incredible year for music plus it's been real interesting to see how the ambient/experimental/drone genre has developed even though the whole scene is somewhat saturated. My list of favourite releases of the year has basically been compiled from albums that I've had on repeat over the year and is in no particular order…
Offthesky: Hiding Nature (Home Normal)
Kyle Bobby Dunn: A young persons guide to Kyle Bobby Dunn (Low Point)
Clem Leek & Jannick Schou – Pimlico (Dead Pilot)
Brian McBride – The effective disconnect (Kranky)
Sun Kil Moon – Admiral Fell Promises (Caldo Verde)
Sophie Hutchings – Becalmed (Preservation)
Clouwbeck – From which the river rises (Sustain-Release)
Olan Mill – Pine (Serein)
Aquarelle – Slow Circles (Rest and Noise)
Pausal – Lapses (Barge)
Yann Novak / Dragon's Eye

Here are a few lists in no particular order of things I heard, saw and experienced this year that had great impact on me. I think a thesis of these things could be made to accurately articulate the year for me.

Albums
Shinkei + mise_en_scene –
Scytale
– mAtter
Richard Chartier –
A Field For Mixing
– Room40
Robert Curgenven –
Oltre
– LINE
Komet –
P.S.T
– False Industries
Joanna Newsom –
Have One On Me
– Drag City
Christophe Charles / i8u –
Unter Den Linden/Und Transit
– NVO
Mark Fell –
Multistability
– Raster-Noton
Ryoji Ikeda –
Dataphonics
– Éditions DIS VOIR
Richard Garet –
Four Malleable
– and/Oar
Exhibitions
Steve Roden – When Words Become Forms – Pomona College Museum of Art – Claremont CA
Steve Roden – In Between – A 20 Year Survey – The Armory Center For The Arts – Pasadena CA
Karen Lofgren – Signs Point to Yes – Los Angeles Contemporary Exhibitions – Los Angeles CA
Christopher Russell – Runaway – Luis De Jesus – Los Angeles CA
Lael Corbin – Greeting From Earth – Luis De Jesus – Los Angeles CA
from one side to the other, I've dreamed that too. – 323 Projects – Los Angeles CA
Performances
Taisha Paggett – Untitled (Gray Scale) @ Presence – Torrance Art Museum – Torrance CA
i8u, Mem1 & Marc Manning @ Presence – Torrance Art Museum – Torrance CA
Mimosa|Moize @ Soundfjord Inaugural Opening – Soundfjord Gallery – London UK
Robert Curgenven, Ian Hawgood, FOURM @ immersound – The Others – London UK
Robert Crouch & Sublamp @ The Hammer Museum – Los Angeles CA
Loren Chasse @ rE/Visioning the Collection – de Young Museum – San Francisco CA
Steve Roden @ Los Angeles Contemporary Exhibitions – Los Angeles CA
Stephan Mathieu @ San Francisco Electronic Music Festival – San Francisco CA
yannnovak.com | dragonseyerecordings.com
Jeremy Bible / Experimedia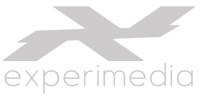 Here are 50 albums that made my year in alphabetical order.
Experimedia's 50 personal highlights for 2010.
Nondefinitive and in alphabetical order.
Excludes Experimedia releases.
anna rose carter – silver lines (schedios)
barn owl – ancestral star (thrill jockey)
bee mask – hyperborean trenchtown (weird forest)
brian mcbride – the effective disconnect (kranky)
celer – dwell in possibility (blackest rainbow)
christopher hipgrave – slow with pages of fluttering interference (lowpoint)
clem leek – holy lane (hibernate)
cloudland canyon – fin eaves (holy mountain)
common eider, king eider – worn (root strata)
concern – caesarean (slow flo / arbor)
concert silence – 9.22.07 (infraction)
daniel bjarnason – processions (bedroom community)
danny paul grody – fountain (root strata)
dolphins into the future – ke ala ke kua (kraak3)
dustin o'halloran – vorleben (sonic pieces)
edgar wappenhalter – on the beach (morc)
en – the absent coast (root strata)
erik k skodvin – flare (sonic pieces)
evan camniti – west winds (three lobed)
giuseppe ielasi – (third) stunt (dekorder)
greg haines – until the point of hushed support (sonic pieces)
haruki – the land that lies behind us (hibernate)
hauschka – foreign landscapes (fat cat)
ilyas ahmed – between two skies / towards the night (immune)
isengrind – modlitewnik (blackest rainbow)
jannick schou – night (under the spire)
johann johannsson – and in the endless pause there came the sound of bees (type)
jon mueller – the whole (type)
kawabata makoto – white summer of love dreamer (blackest rainbow)
kele goodwin – hymns (hush)
kim doo soo – evening river (psf / blackest rainbow)
konntinent – opal island (home normal)
marcus fischer – monocoastal (12k)
mrcluck – birdborne altar (self released/free – http://mrcluck.bandcamp.com/album/birdbone-altar)
nicholas szczepanik – dear dad (goateater/basses frequences)
obelisk – stelea (fluid)
offthesky – hiding nature (home normal)
pausal – lapses (barge recordings)
sam prekop – old punch card (thrill jockey)
scott tuma – dandelions (digitalis)
seaworthy + matt rosner – two lakes (12k)
shawn david mcmillen – dead friends (tompkins square)
shinobu nemoto – melting loop trip (mofu roukon / resting bell)
skjolbrot – maersk (self released)
solo andata – ritual (desire path recordings)
sun araw – off duty (woodsist)
taylor deupree – shoals (12k)
the caretaker – persisten repetition of phrases (history always favours the winners)
various – psych funk sa-re-ga! (world psychadelic funk classics)
various – the sound of siam (soundway)