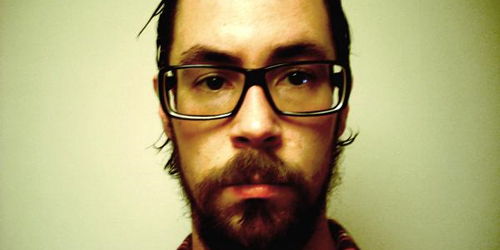 [Editor's Note: Words by Dag Rosenqvist of Jasper TX and De La Mancha]
2010 has been a strange year. Intense and weird. It sort of just ran by me while I was busy with other things. There have been some bad things but there has also been good ones. I guess it all evens out in the end right?
So it's that time again. Where we look back at what has been and here are some excellent records from the past year, in no particular order at all:
The Bear Quartet – Monty Python (Adrian Recordings)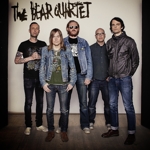 I love them because The Bear Quartet always is the best band in the world, even when they're not that good. And I'm not saying Monty Python is a bad album, because it's not, it's brilliant in every way. Just listen to the lyrics on Lovers Goodbye. That track pretty much sums up all that they are in one perfect song. I think The Bear Quartet could quite possibly be one of the most important bands we have in Sweden today. Their music is unruly, intense, uncompromising… always on the move towards something new and unexpected. I often try to explain to people just what makes them so good. But in order to get them I guess you have to know the story and have heard the albums. Seen the evolution over the years and the unwillingness to stay in one place or to do as people expect or do things the way you should do. They're a band existing solely on their own terms, far away from everything that's bland and mainstream. They do whatever they please and they exist in a perpetual now. The Bear Quartet are kind of my idols. Although I bet they would detest me if they heard me say that, and that's just another reason for loving them even more…
Yellow Swans – Going Places (Type)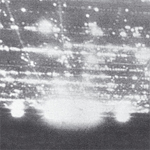 Their swan song and a show of force. There's something sympathetic with a band that chooses to call it quits before they start their down-hill slope. Although I think we could have taken some more, right? Then again, now we get tons of solo albums from Pete Swanson and that ain't no bad thing either so I'm really not complaining here. Going Places is a masterpiece and I'm just bummed I missed out on the vinyl edition.
Greg Haines – Until The Point Of Hushed Support (Sonic Pieces)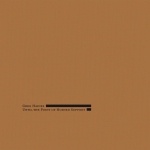 And so it finally saw the light of day. I know Greg's been working on this album off and on for the last couple of years, struggling to get it recorded and done. And I'm very glad he pulled through. When my wife first heard it she thought it was a new Jóhann Jóhannsson album. And she wasn't too far off with that notion actually. There's something grand yet restrained in this piece of music. It's orchestrated and lush, but never over the top. Where I feel that Jóhann Jóhannsson has kind of turned into the Coldplay of "modern classical" Greg stays away from the more obvious clichés and adds some much needed grittyness to it all. Very lovely and very good from this exiled Englishman.
Motorpsycho – Heavy Metal Fruit (Rune Grammofon)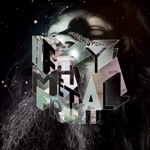 Motorpsycho is, rivaled only by Supersilent, the best band in Norway (and imagine my excitement when I saw them perform together at Rockefeller in Oslo in March. Two and a-half hours of insane jamming and improvisations). When I first started hearing about this album there was talk about it being a space opera with twenty-minute songs and long, spaced out jams. And that's exactly what it turned out to be. But all of this is of course paired with the most beautiful 60's melodies, amazing guitar play from Hans-Magnus Ryan and some of the most beautiful arrangements the group has ever produced. Motorpsycho celebrated twenty years as a band 2010 and I would not be surprised if they go at it for another twenty years. And by all means, please do!
Dan Berglund's Tonbruket – Tonbruket (ACT)

How does one find his way out of a personal tragedy? When Esbjörn Svensson died in 2008 Sweden, and the rest of the world for that matter, lost a brilliant musician. And I can imagine Dan Berglund lost his place. After playing for so long together in Esbjörn Svensson Trio, Dan must have been devastated. But from the wreckage of this tragedy Tonbruket was born. The music exists somewhere between jazz, country and… something else entirely. I can't recommend this album strongly enough. One of the absolute highlights of the album is the track Song For E. Sometimes the simplest of gestures are the grandest.
Zelienople – Hollywood (Under The Spire)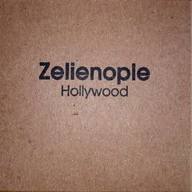 In the summer of 2009 I did a two-week US tour. And when I was i Chicago I played at The Empty Bottle and that was one of the best shows I've ever experienced. But that had nothing to do with me but rather with the fact that I shared the stage with Zelienople. And it was mind blowing. I can't begin to tell you how grateful I am to have seen the live. It was brilliant. While we were in Chicago we stayed at Mike's place and hung a bit with the guys and they're just the best people ever. Completely retarded with a humor bordering what's socially accepted and that just made them even nicer in my mind. Everything I've heard from them has been absolutely brilliant and Hollywood is no exception. Two long tracks full of textures, hazy melodies, menace and more serene passages. Amazing.
Sam Amidon – I See The Sign (Bedroom Community)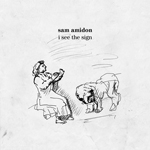 The follow-up to the amazing All Is Well. There were periods when I listened to All Is Well twice a day for weeks on end. It's still one of my absolute favourite albums. And because of this I knew that I See The Sign wouldn't be equally good, that just wouldn't be possible. And it's not either but it's still a very beautiful album (although I could have lived without some of the tracks). But no one can deny the greatness of the R. Kelly cover Relief. And trust me, this is not a joke. Sam Amidon means every word when he sings:
What a relief to know that, we are one
What a relief to know that, the war is over
What a relief to know that, there's an angel in the sky
What a relief to know that, love is still a lie…
So, lots of good music, lots of good things happening I guess. But I just wanna stop here for a moment and send a thought to Adam D. Mills. Adam was the man behind the very nice Australian label Sound & Fury who released my cassette Waverly Cemetary (Sydney) with the very lovely and talented Penelope Joy. Adam is unfortunately no longer with us. He didn't live to see his 30th birthday, and that pains me. Our lives are so damn fragile and there's just so little time to do all the things we want to do in life isn't there? So 2010 went fast but it was pretty good and I believe 2011 will go even faster. I won't have time to do half of the things I want to do, there will be ups and downs and I'll grow one year older…
But hey, it's like my mom always says: If you stay alive, you get older.
Simple but true.
So, let's stay alive and get older. Deal?
Dag