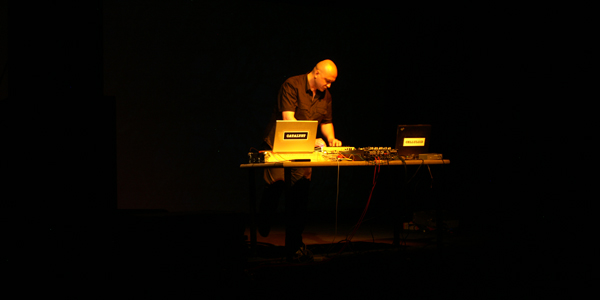 Prepared exclusively for Headphone Commute, Sebastian Meissner, aka Klimek, mixes up his third installment of Random Noise Ballads. This 70 minute trip through a selection of hand-picked tracks is actually a composition of exclusive edits performed by Meissner to create an overwhelming acoustic journey via a less traveled territory of music. Meissner elaborates: "what i do is: edit/cut-up 2-4 different tracks and arrange them to a new one and when i got a bunch of such tracks then i start the end-mix." This approach is similar to Meissner's release as Bizz Circuits – Bizz Circuits Play Intifada Offspring Vol. 1: Nishbar Li Ha'Zayin (Mille Plateaux, 2004) – which is also available for streaming via his mixcloud account as Ambient Pimp HERE.
And here are a few questions to compliment the mix.
How do you go about selecting the music?
the only really coherent aspect for the selection of the tracks in this mix is the FLOW of music. a selection that is making a musical journey of 60-70 minutes possible/audible. a trip which is bringing you to many different places/music genres. there are tracks in this mix that i have selected with a background/connection to the topics of "movies is magic" – like: Quincy Jones & Thomas Dolby /// GZA & RZA – life is a movie etc. some of the tracks are my all time evergreens: like Terre Thamelitz's "Superbonus". and some tracks i have just discovered recently and while making the mix i kept on listening to them and adding portions of them to the whole mix (like: Arnold Dreyblatt and the Orchestra of Excited Strings). so the most important thing for me is that this mix works on different levels: cross-music genres-wise, mix-development /storytelling-wise. it's important for me that all tracks are working well acoustically on top of each other – trying to pair unlikely musicians with each other ("dedications" style).
What inspires you about the sounds you chose?
well, i guess that's pretty hard to describe in words: i guess some specifics sound colors (like on John Zorn's "The Well Tuned Harmonica"), language (like John Duncan's "Happy Homes" or Mobb Deep's & GZA's tracks), timelessness (like on Swan's "blackmail"), humor (Moodymann's "Det.Riot '67"), abstraction (like on D.Fire's "wollendures" – the piece with the treated female voice), structure of a composition (like on Steve Reich's "Different Trains") …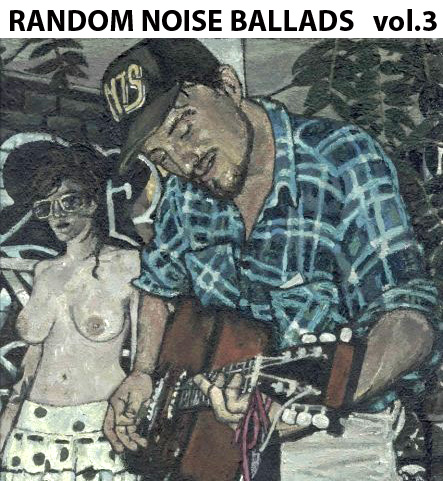 Original Cover Art by Emily Elizabeth Hochman
[ S T R E A M ] | [ D O W N L O A D ]
Track Listing:
01 – Moodymann – Det.Riot '67
02 – Quincy Jones & Thomas Dolby – Pawnbroker (main title) / Byronic Love – KLIMEK edit
03 – Coleridge-Taylor Perkinson / Michael Campus – Dialogue excerpts from the film "the education of Sonny Carson" – KLIMEK edit
04 – Fog Child – Madness vs. Sadness – KLIMEK edit
05 – GZA & RZA – life is a movie – KLIMEK edit
06 – Mobb Deep & Fred Frith – Handcuffs / Open Ocean – KLIMEK edit
07 – Led Zeppelin & Wevie Stonder & Arnold Dreyblatt & The Hub & Eyvind Kang – In The Evening / Autopilot / Animal Magnetism / Whackers / Hour Of Fair Karma – KLIMEK edit
08 – The Hub & D.Fire – Whackers / Wollendure – KLIMEK edit
09 – Eduard Artemyev & John Cale + Nico & Jeffery Lee Pierce – La construction du Zeppelin / Camera Obscura / Open The Doors Osiris + The Fertility Goddess – KLIMEK edit
10 – Ned Rothenberg & Terre Thamelitz – Trials Of The Argo / Fag Jazz: Superbonus – KLIMEK edit
11 – Bama the Village Poet & Arnold Dreyblatt and the Orchestra of Excited Strings – Nothingness / Lucky Star – KLIMEK edit
12 – Arnold Dreyblatt and the Orchestra of Excited Strings & Ayuo – Lucky Star / Lament – KLIMEK edit
13 – Brad Lubman & Steve Reich & Bob Ostertag – Garden / Different Trains: America Before the War / Drawning Offshore – KLIMEK edit
14 – Steve Reich & Bob Ostertag – Different Trains: America Before the War / drawning offshore – KLIMEK edit
15 – Bob Ostertag & John Duncan & John Zorn – Jolt / Happy Homes / The Well Tuned Harmonica – KLIMEK edit
16 – John Zorn & Gordon Mumma – The Well Tuned Harmonica / Music From The Venezia Space Theatre – KLIMEK edit
17 – Gordon Mumma & Swans – Music From The Venezia Space Theatre / Blackmail – KLIMEK edit
18 – Gordon Mumma & Vladimir Cosam – Music From The Venezia Space Theatre / Promoenade Sentimentale – KLIMEK edit
19 – Peer Raben & Brad Lubman – Sailors Accordeon / Jumping To Conclusions Ii: Q – KLIMEK edit
20 – Brad Lubman & Jeremiah Cymerman & John Duncan & Pierre-Yves Macé – Jumping To Conclusions Ii: Q / Lateral Semicircular Canal / Babylon / Défense de Voir Au-Dedans – KLIMEK edit
21 – John Duncan & Biosphere – Babylon / Kill By Inches – KLIMEK edit
22 – Ikue Mori & Pierre-Yves Macé & Harry Partch – Clash By Night / Le Sentiment de la Nature Aux Buttes-Chaumont – Partie 2 / Two Studies on Ancient Greek Scales: Study on Olympos' Pentatonic – KLIMEK edit
23 – Ikue Mori & Mamoru Fujieda & Arve Henriksen – Clash By Night / The Third Collection: Pattern XII / White Gravel – KLIMEK edit
24 – Arve Henriksen & John Zorn – White Gravel + Children In The Garden / Sooki's Lullaby – KLIMEK edit
25 – John Zorn & Chico Buarque & Ennio Morricone – Sooki's Lullaby / Funerale Di Un Contadino
[ S T R E A M ] | [ D O W N L O A D ]
Check out the two previous volumes of Random Noise Ballads on Klimek's mixcloud page : mixcloud.com/AMBIENT_PIMP