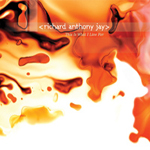 This beautiful release may be Richard Anthony Jay's debut album but he is not some fresh, precocious new talent that's popped up out of nowhere. Richard has been working in the music industry for 20 of his 37 years. He's worked as a studio engineer in London, arranged pop songs for a variety of artists, and written music for advertising and TV. After a lifelong love-hate relationship with the business, he finally decided to strike out on his own. Richard tends to get lumped together with people like Max Richter and Ólafur Arnalds under the "neo-classical" label and he is obviously trying quite consciously to position himself in that camp. But the fact is that he stands quite apart from them. Although he cites Dead Can Dance, the Cocteau Twins and Michael Nyman as major influences, Richard's music is unabashedly classical. I mean straight-ahead, old-school classical. Like they used to write in Vienna 300 years ago. OK, maybe not quite, but almost. You could mistake some of the music here for chamber music pieces by one of the grand masters of the romantic era.
Many of the recent crop of modern classical composers, including Richter and Arnalds, have successfully mixed genres, i.e. crossed classical with electronic or ambient music. And their music tends to be relatively minimal compared to the old classics. If that's what you're expecting when you put this album on, you might initially be put off. There's not a single glitch, synth pad, stab of white noise or field recording to be found. Just warm, clear and untreated strings and piano, and beautiful romantic music. About as far as Richard goes outside these bounds is to add a splash of reverb here and there to provide a bit of ambiance. But even this is done with great discretion. I saw a tweet from Ólafur Arnalds the other day saying that he was about to record some Rhodes parts for his new album. That's just something that seems so alien to the world of This Is What I Live For.
In the Beginning sets the tone for the album with a full and emotive string section laying the foundation for a passionate solo violin passage, with the piano joining in to bolster the bottom end. Members of the Hallé, Britain's longest-established professional orchestra, are featured on almost every track, bringing the compositions to life. While the romantic style may initially put you on the defensive, if you put aside your preconceptions and give this music a second chance, it'll draw you into its warm embrace. You have to just decide to let go and enjoy the feast that's set before you. Pieces like 25th March 1996 and Fragile are simply gorgeous and you have to be a Grinch not to be touched by them.
Frankly, it's a surprise that Richard Anthony Jay waited this long to let the rest of us in on his secret. But This Is What I Live For is notable for its maturity and grace so maybe he picked just the right time.
– – – – – – – – – – – – – – – – – – – – – – – – – – – – – – – – – – –
This Is What I Live For is released by Burning Petals Records. This is the label's initial release, promising to deliver more sounds that "live in the space between downtempo electronica and ambient classical". The above text is written and contributed by Tigon (Tigon World).
myspace.com/richardanthonyjay | richardanthonyjay.com
myspace.com/burningpetalsrecords | burning-petals.com