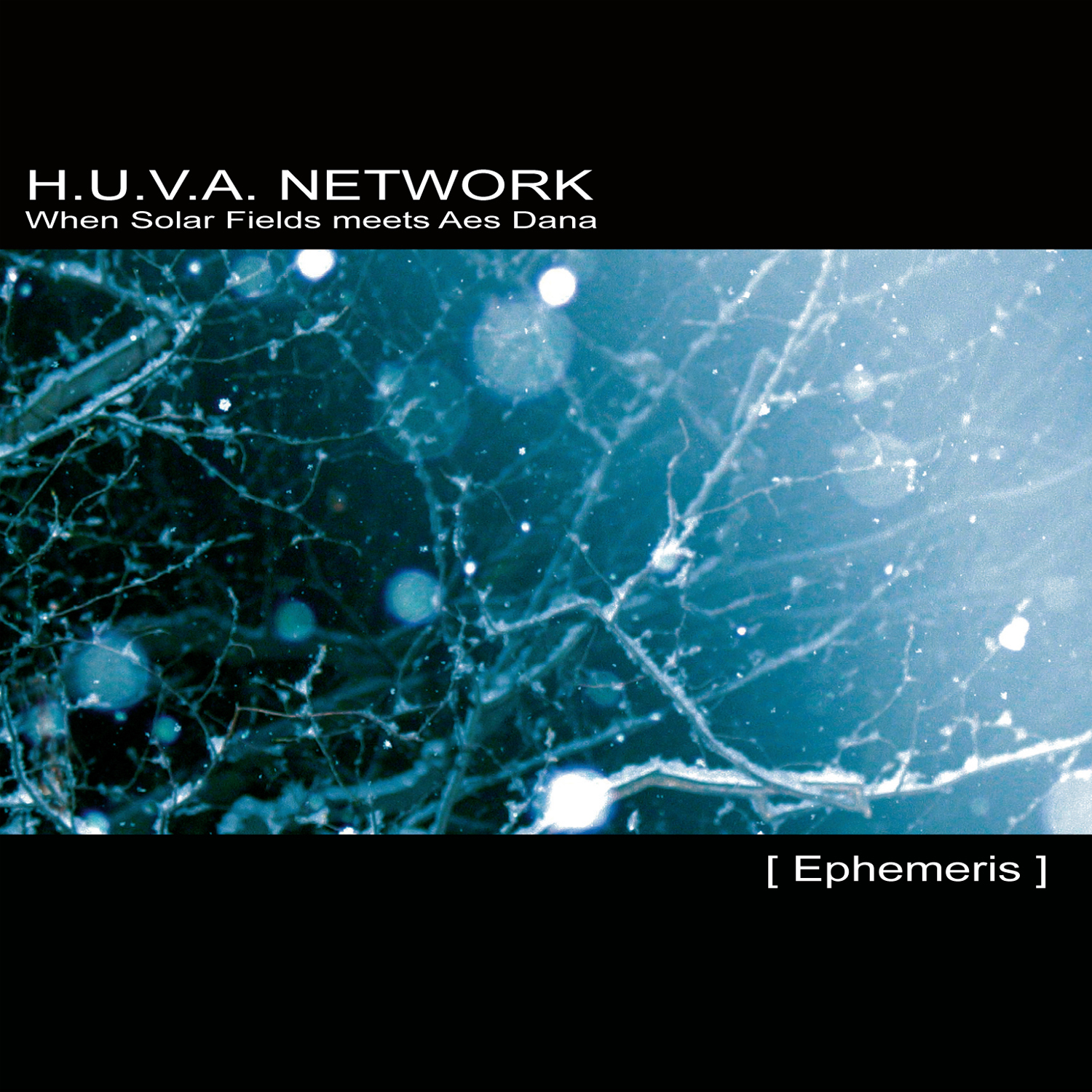 Humans Under Visual Atmospheres (H.U.V.A. Network) is back with a long awaited sophomore release on Lyon (France) based Ultimae Records. Before I cover the album, it's worth it to pause and deconstruct this group. H.U.V.A is a duo comprised of Magnus Birgersson and Vincent Villuis. Birgersson is none other than Solar Fields, a regular on Ultimae, with six full length albums. If that alias sounds familiar, it's probably because you were blown away by his recent music score for the Electronic Arts game Mirror's Edge. That's right, that's Birgersson. And Monsieur Villuis is none other than Aes Dana, an alumni member of Asura (as of 2001) and part owner of Ultimae with Sandrine Gryson (Mahiane).
With such a solid and talented combination, you'd be right to get excited about this next installment in psybient evolution. The purveyors of  "oneiric trip-hop", downtempo, and "ambient geometries" will be absolutely delighted with the psychedelic melodies, etherial sound design, and impeccably crisp production. Seekers of sonic voyages will be enveloped by limitless soundscapes, spreading over slow punctuated beats that eventually lift off into an outer journey. The mid portion of the album picks up in tempo, and evolves into a light morning trance, keeping with the rhythm of a four-to-the-floor kick drum. But at the end of Ephemeris, the beat slows down once again, to bring you back down to Earth, after your brief meditative trip.
The album was composed between two studios,  Villuis' Ultimae Studio in Lyon, France and Birgersson's Studio Jupiter in Göteborg, Sweden. The deluxe edition of the digipack release contains a sixteen page booklet with photographic works by Gingerine, BeneA, Concoon, Goulden, 1100, and Matzchen. Here is a quote from the album defining its title:
An ephemeris (plural: ephemerides; from the Greek word ephemeros "daily") is a table of values that gives the positions of objects in the sky at a given time or times. The position is given in a spherical polar coordinate system of right ascension and declination or in logitude along the zodiacal ecliptic, and sometimes declination. The ephemeris paramaters relate to eclipses, apparent retrogradation/planetary stations, planetary ingresses, sidereal time, positions & the phases of the Moon, Cartesian coordinates, picnic on Mars, breakfast on Jupiter and disturbing jetlags.
While filling your cart on Ultimae's web shop, be sure to add the duo's first collaboration, Distances (Ultimae, 2004), as well as Solar Field's recently released Movements (Ultimae, 2009) and Aes Dana's Season 5 (Ultimae, 2005). I am also a big fan of the Ultimae's Fahrehnheit Project compilation series, with its last installment being Part 6 as of 2006. Favorite track on the album: Orientations Part 1
myspace.com/solarfields | myspace.com/aesdana
myspace.com/panoramicmusic | ultimae.com