Release Notes
Label: Made Now Music
Release: A Sanctuary of Quietude
Date: December 10th, 2021
Mastered By: Theo Carbo
Artwork By: Xavi Bou
Music by Melbourne-based Pat Jaffe appeared in my ever-growing collection sometime last year when I premiered a video for his track, "Grandma's Song," taken from his debut titled Eldorado. I honestly can't believe it has been over a year already, but back then, in what seemed like a never-ending repetitive day induced by the initial post-lockdown ripple of emotion, I mentioned that Jaffe's music blended elements of jazz, modern classical, and minimalist pianism, and said that "there's something in these woven melodies and their relaxed timing that calms the soul when peace is needed most." Well, I feel like I'm still stuck there, in that post-lockdown ripple of emotion that now has become the daily norm, while Pat has found some solace in his music by collaborating with the trombonist, Callum Mintzis, and recording more beautiful music in open spaces. I am more partial to the keys than the brass, and more biased towards chamber versus jazzy compositions, but in their 40-minute "suite" of five stunning pieces, the duo, with the help of the ensemble of young Melbourne musicians, managed to capture a perfect marriage of instruments, genres and performance (between composed and improvised), to really convey that sanctuary of quietude, after which their new album is named. Today I am premiering a video of this performance, recorded live in the St John's Anglican Church, Camberwell, featuring gorgeous cinematography by Brodie McAllister, and although I feel like it will still be a while until we return into performance space to experience live music, I'll take what I can get, in this post-lockdown somewhat tranquil space.
This piece is an attempt to capture a range of moments of quietude (or stillness) in the natural world. We also focus on some of the fundamental contrasts in music; tension/release, lightness/darkness, composed/improvised, many of which emerged organically through the process of combining both of our writing styles into the one work.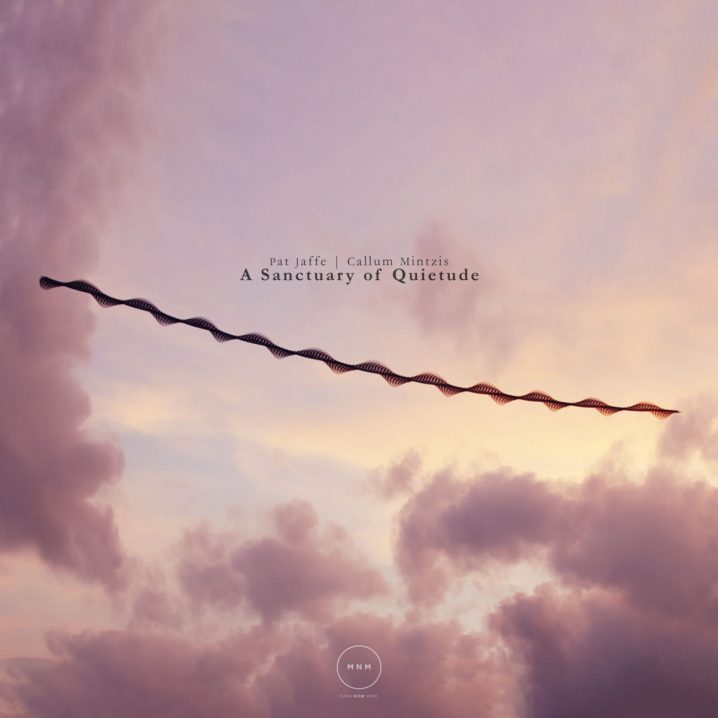 The release is out tomorrow, December 10th, on Made Now Music, exclusively via Bandcamp, and it comes with a companion booklet of poetry by Hannah McKittrick and photography by the artists' close friends. A quick acknowledgment of the cover art photography by Xavi Bou, depicting birds in flight (which, again, is echoed in the video). It's a lovely little package that you can preorder today and have something to look forward to in the mail.