I felt already overwhelmed with music, and then the world shut down for a while, and all the artists started spending time creating and making more of what I felt we've had too much. But amid the onslaught of this output, I seem to find some brand new voices in the crowd. Today I want to highlight a few of such discoveries, that I'll inevitably add to my follow list. These are the 'new auteurs' of cinematic, modern classical, instrumental, and electronic music. I'd like to welcome them into my sonic circle and hope that you will welcome them in yours.
BPMoore
Komorebi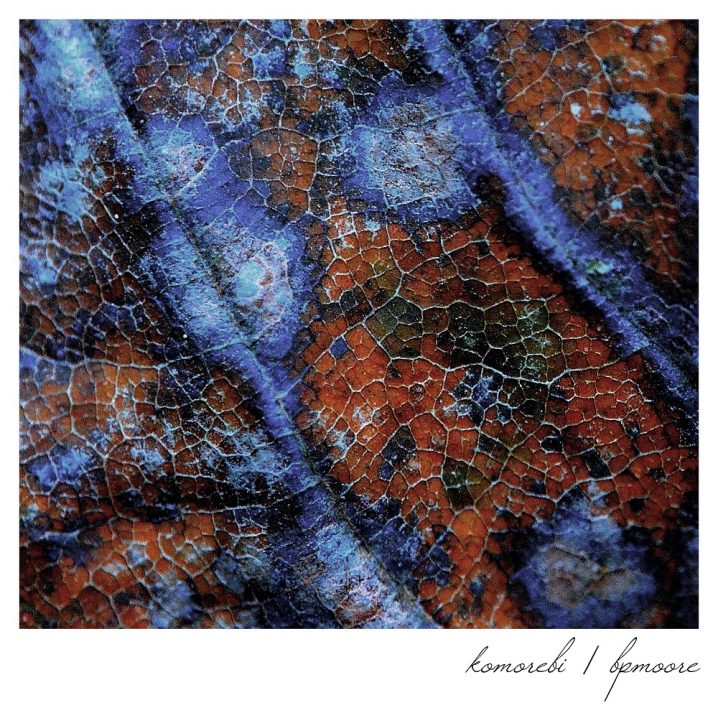 First up is a London based multi-instrumentalist and producer recording under his BPMoore moniker (a shortened version of his name, Ben Moore). His debut LP, titled Komorebi is released on a brand new Brooklyn (US) boutique label and publishing house, named Rhodium. First, a bit about the imprint, then the artist, and finally the music. Rhodium was created by Anna Yarbrough, who is a pianist, composer, and songwriter on her own. "My personal heart behind this label was to create a space for discussion surrounding the artist's work," says Anna of her imprint, "a place where quality coverage and discourse walk hand-in-hand with every release, and the process is celebrated just as much as the product." So far, Rhodium has signed six composers (including Anna herself), and I'll be sure to keep my eye and ear on its output. Although Komorebi is Moore's first studio album, he actually began composing music during the making of the album for short films, documentaries and animations. And as you dive into his lavish scenery of sound, you feel at immediately welcomed and at home. Fans of Ólafur Arnalds, Brambles, Sebastian Plano, Patrick Jonsson and Jon Hopkins will connect with cinematic passages that span the soundscapes of painted strings, nostalgic chords, and electronic beats. As I write this, the track "Through The Trees" plays for the fifth time through my speakers, and at this point, I feel like I have always heard and known and loved this piece. From the record's description I learn that "komorebi" is a Japanese word "with no exact English equivalent, but one that has been roughly translated to describe the sensation of 'sunlight filtering through the leaves of trees,'" – perfect imagery for these unique moments. It suffices to say that I'm in love, and I can only hope that you will share this feeling. Highly recommended!
Thinnen
Hikikomori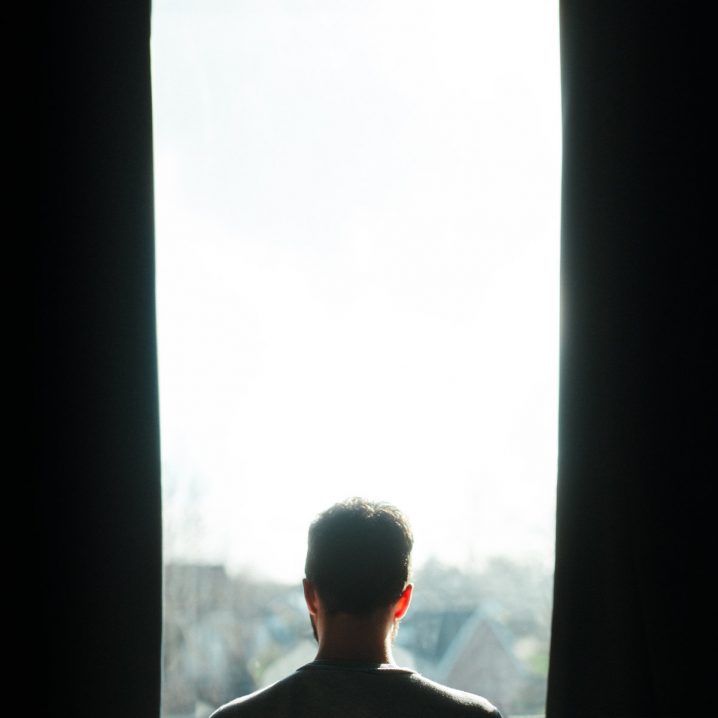 For the second entry in this column, we visit with the mysterious Macclesfield-based (UK) producer known only as Thinnen. This is self-released LP, with about a dozen more available on his Bandcamp. He appears on my rotations courtesy of Olga Wojciechowska, who has correctly deduced that I would enjoy his music. Titled Hikikomori, coincidentally falling into the theme with a previously covered album, also titled in Japanese, the word or rather a phrase, means "social withdrawal" (ひきこもり) – [and yes, I've been learning Japanese, and I can read and write in Hiragana!]. Unlike the current situation of self-isolation, this term is usually applied to people who actively seek extreme degrees of isolation and confinement. And, unlike my annual Vipassanā week-long meditation retreat, hikikomori is usually applied to a reclusive lifestyle. Thinnen's music is a combination of sprawling ambiance, graciously applied distortion, and atmospheric melodies that swirl in a landscape of vivid synth tones. I'm going to go ahead and guess that "Olga's Interlude" refers to Wojciechowska unless there is another Olga that we should get to know. I love the feeling of soft pads that slowly get saturated in more chords until they're overdriven to a cacophony of crashing waves, which finally break up against the edges of my mind and then recede back into waters. I wish that I could tell you more about this composer, who's done a pretty good job of veiling his real name. But don't you worry, I know someone who'll tell me who you are! Oh, and Thinnen still remains officially unsigned (hint, hint!).
Vito Gatto
Evolve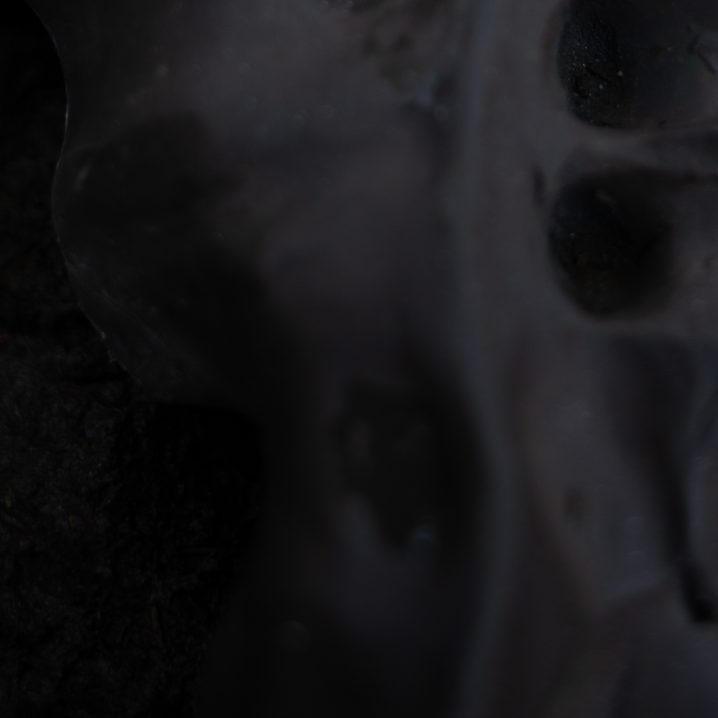 Another newcomer, or at least a new name to these pages, is the Italian composer and violinist, Vito Gatto. Although listening to Evolve I can tell that Gatto is not a newbie to composition. Having graduated from the Milan Conservatory of Music [and being featured on Ableton's tips for their Simpler sampler instrument] Gatto combines his classical training with advanced electronic music production to create hypnotizing textures produced by his instrument and then treated with synthesized atmospherics and uber deep, pulsating bass. The piano also makes an appearance to tell its downhearted story, but it is the violin, which has been sampled, arpeggiated, twisted and evolved that is at the centre of appropriately titled pieces, such as "Decomposition", "Recomposition", "Mutation", and "Resolve." And did I mention that deep bass? Yeah, it's worth recalling its dark growl. "'Evolve' creates continuous connections between traditional and experimental music, creating a dialogue between classical instruments and industrial techno, ambient, noise and deconstructed sounds." This debut album appears on Gatto's own newly founded label, NeMu, promising to "focus on experimental projects based on the exchange between acoustic, concrete and electronic sources." Well, I'd say that's up my alley, and I'll be keen to find out whom he'll publish next. Meanwhile, I highly recommend that you check out Evolve, which falls somewhere between the sonic treatments of Valgeir Sigurðsson, the organic grains of Hildur Guðnadóttir, and the tension of Ben Frost. I've listened half a dozen times this weekend, and I'll be sure to play Evolve again! I'm also pretty sure that Gatto will be snatched to score a film in the forthcoming times.
J.Wiltshire
Resa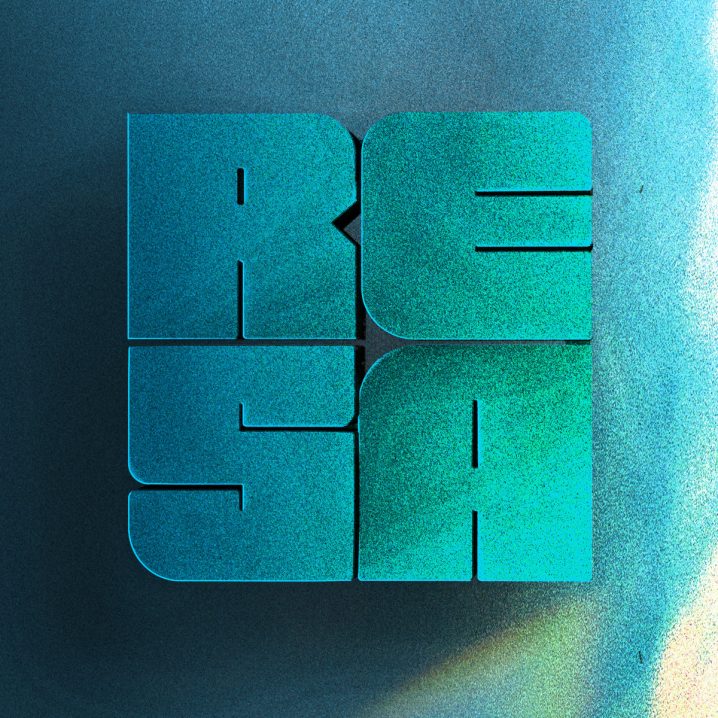 The last, but certainly not least, new auteur to these ears is the UK composer, Jacob Wiltshire with his debut album Resa for Musar's new limited cassette tape series. This limited edition physical release (although, admittedly, I'm listening to lossless digital) features eleven tasty treats, which graciously combine acoustic with the electronic, in a neo-futuristic, ethereal, post-sci-fi sound. Ambient drones and synth arpeggios drift in luscious sound design, which sometimes borders on the edgy and melodic IDM progressions (fans of n5MD's output, take note). Resa is an enjoyable listen all around, often hinting at an imaginary soundtrack for a "melancholic space film" that is at once cerebral and emotional. With a new introduction to Musar Recordings, I dig a little further into this Amsterdam-based label curated by David D. Joseph and its ten previous releases (most of them 12 "EPs). I am constantly amazed [and a little bit frustrated] by the amount of music coming out these days, but it is always nice to find a little signal in a cacophony of noise being dumped onto a series of tubes. And those tubes are not a truck. You can't just scoop it up and swallow. You have to skim it from the top. And that is where I've found J.Wiltshire floating from this early April. I'm glad that I've become acquainted with your music. You know that I'll be back for more! Recommended for fans of Skee Mask, Special Request, Objekt, and Ocoeur.