Release Notes
Label: Fractured Capstan
Release: Somewhat the Same
Date: December 2nd, 2022
Today I'd like to introduce you to Laurel-based (Mississippi, US) neo-classical composer, pianist, and synth (and breakfast food) enthusiast, Jameson Nathan Jones. Perhaps "an introduction" is the wrong term here since Jones appeared on these pages back in 2021 with his beautiful piece, "Places We Could Have Gone", which I have featured on this Piano Day Special. He's got a handful of releases on his Bandcamp page, with the 5-track Carried EP appearing on Bigo & Twigetti imprint in May 2019. He's now off to release a full-length on his own independent label, Fractured Capstan, scheduled for December 2nd, and I am excited to premiere a track titled "Kept" from the upcoming album, Somewhat the Same. The result is a very humble "collection of sonic experiments created with no cameras, no recording engineers, and no intended end-game or subsequent expectations," and it is moving in its honesty, sincerity, and warmth. Here, gently guided modular synth arpeggios are accompanied by soft piano keys, a touch of distorted lead swarms, and driving percussion to create a melodic journey through voltages and space. It's a beautiful marriage of organic and synthetic, and I think that when you hear this piece, you will appreciate my choice for today's track premiere.
"Kept" was among the first tracks written in an empty church during the first lockdown. It started with some simple piano ideas, which I layered using the same felt upright featured in my 2018 release, "Sanctuary Sessions." The piano sits in the church's large, reverberant sanctuary, and I've always found that some kind of magic happens when recording such an intimate sound in such a large space. As was a common theme for this album, those initial recordings were fleshed out back at my studio, where I created a bed of tape loops from samples I had made of the church's magnificent pipe organ. While the organ features much more prominently on other tracks, I find the instrument's string celeste stops to be so stunning I tried to work them in almost like a reverb-drenched synth pad at various points throughout the record. Several layers of synths and eurorack percussion continue to build through the climax before it fades back to its humble beginnings.

— Jameson Nathan Jones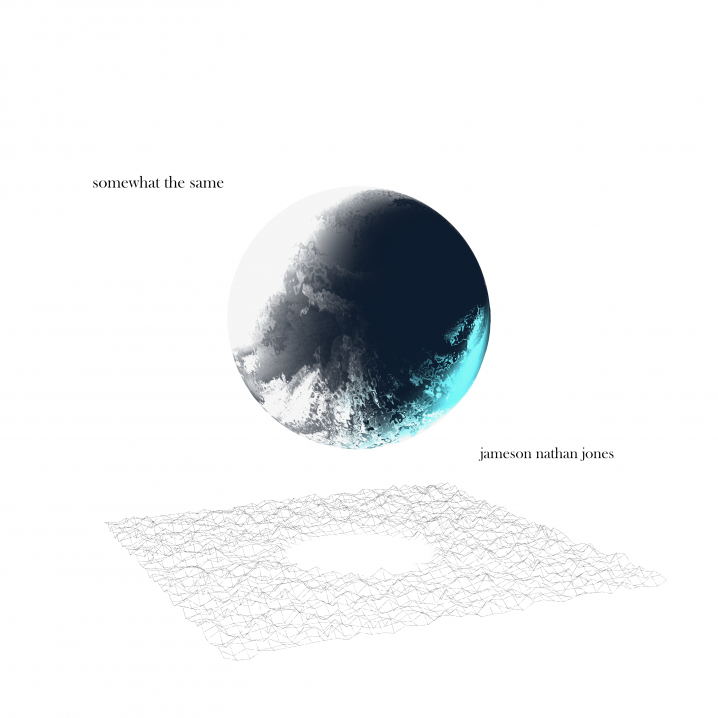 Once again, Somewhat the Same is scheduled to be released on December 2nd as a digital release. You can pre-order it now via Jones' Bandcamp where you can also preview a track titled "Roots" which features Laura Masotto on strings and BPMoore on the drums. Put this on your radar, folks!