Alessandro Tedeschi's fascination with arctic bodies, their cycles, and the imaginary soundtrack accompanying these events approach a life-long dedication to the subject. His independent label, Glacial Movements, has been at the forefront of polar music, showcasing talent from across the globe in this niche sound falling somewhere between microsound, isolationist drone, and ambient minimalism. And that is precisely why I've been a fan of the catalog for over a decade. Peruse these pages, and you will notice that I have covered nearly every release. Rutger Zuydervelt, on the other hand, is so prolific in his output, that it would be almost impossible to keep up with his solo albums and collaborations. But I have at least tried to keep up with numerous projects, both under his real name and his alias, Machinefabriek. Besides contributing with his graphic design skills to the imprint, Zudervelt released Stillness Soundtracks on the label back in 2014 [which subsequently appeared on HC's Best of the Year lists]. Today he's back with its followup, scoring a series of cinematic landscapes by Esther Kokmeijer, filmed in Antarctica between 2014 and 2017.
These are cold and desolate places, with sound supporting their deep-frozen state. The textures evolve, float, and break-up, like growlers and icebergs that casually melt. Zuydervelt's control of the timing, spaciousness, and an all-encompassing frequency spectrum perfectly compliments the visuals captured by Kokmeijer and imagined by you. This is the type of stillness that refuses to grow, to advance to another stage, to mature and develop. Perfect for retrospectives, meditations, and the insight on within.
'Stillness' depicts tranquil, gliding images of icescapes from the North and South Pole. I filmed these landscapes during my biannual visits to Antarctica as an expedition photographer. The meditative images invite reflection on the unparalleled beauty of this glacial ecology, which appears both vulnerable and resilient.

-Esther Kokmeijer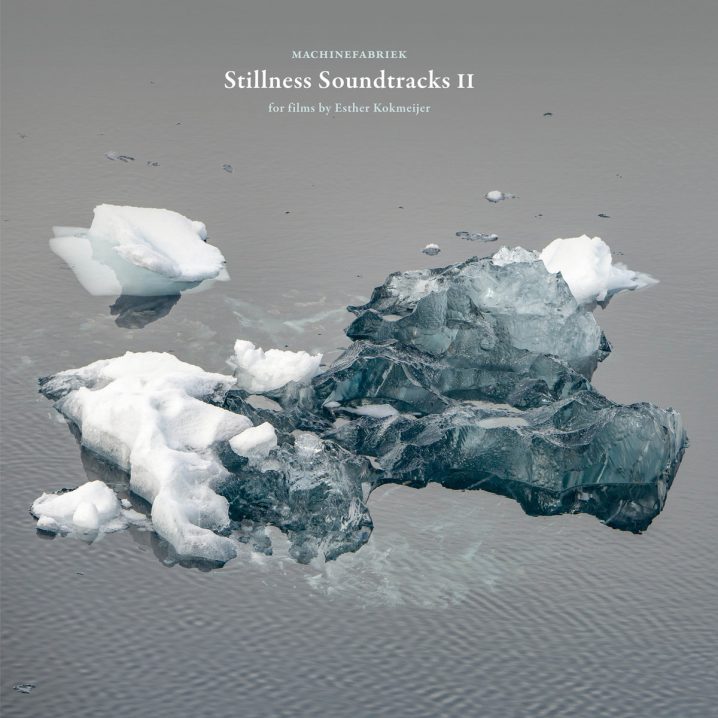 The physical edition of the album is officially out on January 27th, but you can pre-order the two albums together, or a limited edition CD of 300 directly from the label's Bandcamp.