Ocoeur
Inner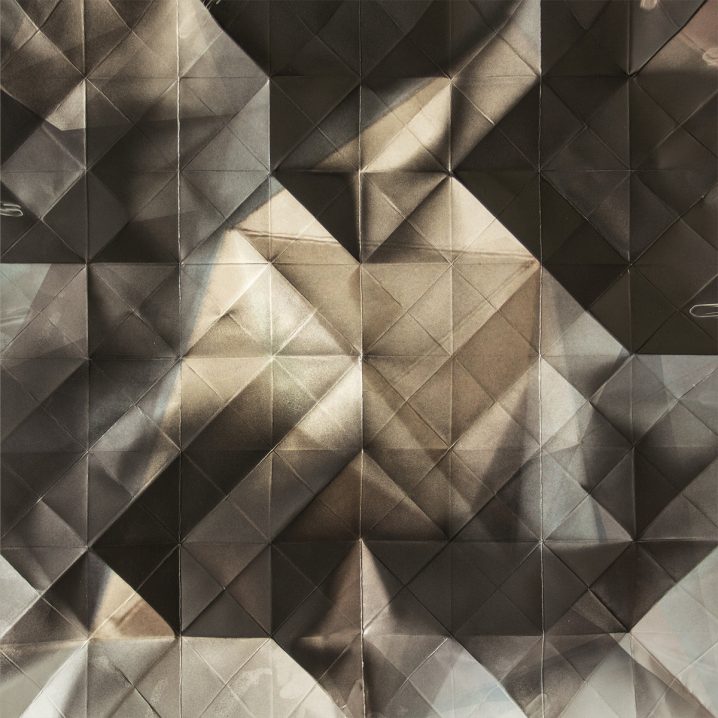 If you're not familiar with Ocoeur, I highly recommend you check him out, and you have some catching up to do. Go back to 2013 and begin with Light As A Feather, then move on to A Parallel Life (2014), following by Reversed (2016) and finally, Inner, all released on a long-time favourite, n5MD imprint. Drop in a few EPs, and you'll understand why Franck Zaragoza has been prominently featured on these pages. There's something majestic about his type of gentle electronica – the sprawling ambience of wide open pads is sprinkled with microscopic elements of glitch, earlier celebrations of the "intelligent" bit of IDM, and orchestral modern classical foundations. It's a mature composition, one which breathes of confidence, clarity in direction, and intent of execution on a particular aesthetic. The album's single-word track titles convey a minimalism of direct messaging, left to the listener for interpretation, and yet the overall concept is revealed through numerous listens and the evolving themes of longing, transition through time, and ultimate acceptance of the unknown. The Bordeaux (France) based composer "elongates his sounds out by allowing the synths to swoon, drift, and decay. Each note having its proper and due time to ascend […]" building upon measures surges of rhythms that appear towards the middle of the album before they subside at the end. This fifth full-length sees less piano than its predecessors, moving closer to synth leads and sound design, with a few detuned chords reminiscent of Boards of Canada (the opening of "L'envie" makes it nearly impossible not to hear the likeness), while the cinematic tendencies of "Unseen" and electronica-infused "Echo" round off the album, to the delight of fans of Ben Lukas Boysen, 36, Murcof, r.roo, and Bersarin Quartet. Add this to your collection.
In The Branches + Bluetech
Behind The Sky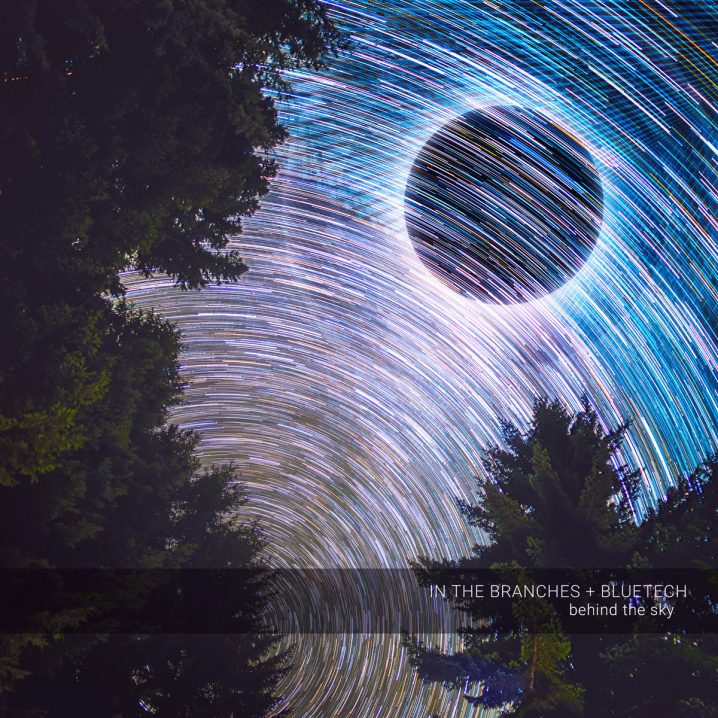 Evan Bartholomew, who has been producing under his Bluetech moniker for labels such as Interchill, Aleph Zero, and his very own, Native State Records, is back with a modular synth exploration, the likes of which I'm used to expecting from the projects under his real name (since the days of now sadly defunct Somnia imprint). Behind The Sky is a collaboration with Shane Cotee, a Portland-based ambient musician, recording under his In The Branches alias. I will admit that Cotee is new to me, although I've glanced his name appearing in the credits of Ott's Fairchildren, so the connection between the two artists converging on the dub psybient roots (forgive that poor-named genre reference) and their geographical locations is not that surprising. Here, the two musicians take on their self-assigned roles, with Bartholomew on (what I believe I hear) the intricate Kyma sound design, and Cotee on his ambient guitar layers, with the culmination of exploring the textural vast spaces of the ever-expanding universe, where I simply lose myself and drift away. The synth arpeggios add the droplets of rounded rhythms which the mid-frequency guitar swells carry forth into organic soundscapes, creating modern meditations which are as organic as they are futuristic in sound. This is earth and space music, or perhaps the macrocosm music, where the nature of creation and its contemplation of the totality is one and the same. "Melodic, dreamy, and high-fidelity ambient music made for contemplating what lies Behind The Sky." Fans of ambient and cinematic explorations of the outer and inner workings of the mind will enjoy travelling across its boundaries with In The Branches and Bluetech. Highly recommended if you're a follower of Ultimae output, by the likes of Aes Dana, Asura, Solar Fields, and Cell.
Answer Code Request
Gens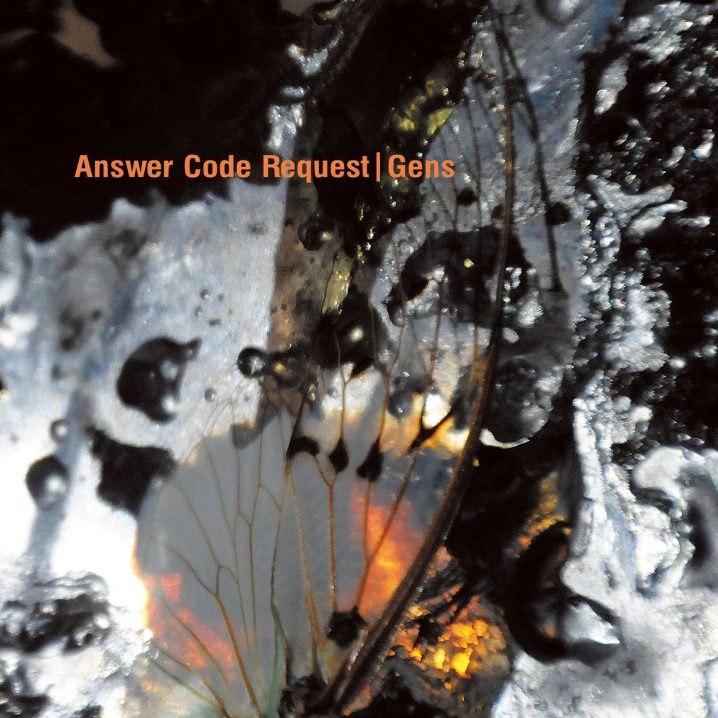 Patrick Gräser has released a new album as Answer Code Request on the esteemed Berlin label Ostgut Ton, arriving four years after his full-length debut for the imprint, Code. At face value, Gens feels like a natural extension of Code, and yet there is something about Gens that feels more insular, more intimate. Gräser still very much embraces dance music's storied past with nods to early 90s Warp, classic IDM, and even vintage rave culture, but somehow Gens seems one step further removed from the dancefloor, even as some of its cuts would be perfectly compatible for a more adventurous set. Consider one of the album's leading preview cuts, "Ab Intus," whose rhythm kit never quite gets out of stop-start mode, feeling like an ebb and flow of contrasts more than a proper dancefloor burner. This teasing of a big throwdown that almost never actually happens may be what lends this release such a headphones-listening appeal for me. With Code, Gräser seemed willing to flirt with his impulses that are less immediate to the dancefloor mould, but with Gens, it feels slightly purer, more personal, less willing to kowtow to a convention, even while occasionally steeped in tradition. The centre of the album subverts expectations even further, with both "Orarum" and "Mora" focusing on synths and atmospheres over the beat altogether. But most of the album drifts in the outskirts of the dancefloor, lending some mixability without ever fully delivering a kick-based groove, instead sometimes feeling shifty or nervous. Without many of the more typical calling cards of the Ostgut œuvre, Gräser here sounds liberated, with Gens having a distinct personality that somehow feels familiar and yet just as often dodges expectations.