Air Liquide
This Is A Mind Trip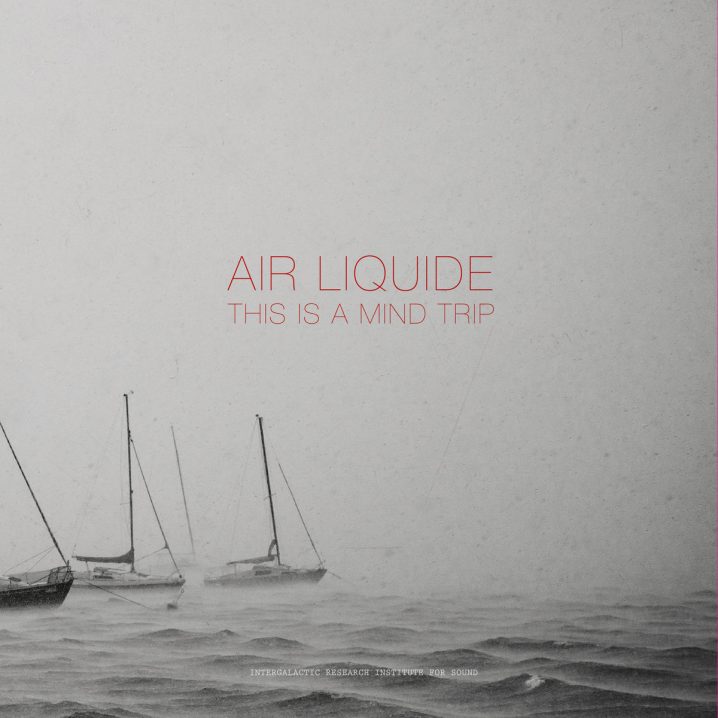 "This is not a mind trip, this is a body journey." The children of the rave surely remember the trance and ambient German act of the early 90s formed by Ingmar Koch (Dr Walker) and Cem Oral (Jammin Unit) with the ever-memorable vocals from the American poet, Mary S. Applegate, collectively known as Air Liquide. Their very first full-length release landed on the scene in 1993, with that persistent "Liquid Air" phrase and the twisting 303 acid-line that was so prevalent of the times. Even Wolfgang Voigt contributed a remix, appearing under his Mike Ink moniker, with subsequent gorgeous records pressed on the cult Sm:)e Communications imprint (my vinyl copies of the era are still intact). After more than a decade, the duo is back with a three-track EP, re-asserting and contradicting their very own statement. Reversing the time to a flashback of Love Parade, Applegate retraces the steps of the paranoia induced-hallucinogenic trip, explicitly stating the obvious: "This is a mind trip, not a body journey." The deceptively warming welcome of "Die Singende Saege" grabs you by larynx and drags you deep under its psychoactive waters where the fabric of reality is split with a manipulated sonic beam, so proudly presented by the Intergalactic Research Institute For Sound. Whether you're aching for an acid nostalgia or interested in the explorations of its future, a quick dip into Air Liquide will refresh all of your senses and leave you all dripping, wanting for more.
Ram Dass and Boreta
Imagine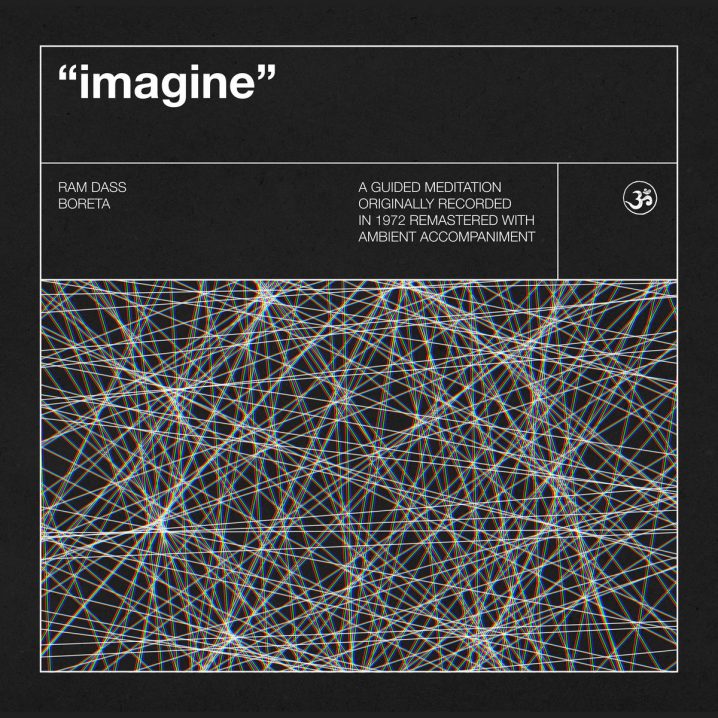 Before I knew anything about meditation, I was introduced to a collection of Experiments in Truth by a mysterious spiritual teacher named Ram Dass. I was about 15 years old and fascinated with the expansion of the mind in all of its various permutations. The story of a former academic and clinical psychologist, Richard Alpert, who, at the height of the psychedelic counterculture (in late 60s) turned away from hallucinogenics and towards a spiritual path after his travels to India, completely fascinated me. I've hungrily consumed his numerous books [especially the wonderfully illustrated Be Here Now manual for a conscious being] and recorded audio talks [I still have the cassette tapes!], incredibly cherished for their accessibility to the teachings, rather than the poorly interpreted and archaic ancient texts, and can confidently claim him to be a catalyst in my very own spiritual journey. Interestingly enough, I've always wanted to overlay some of Ram Dass' teachings into an ambient mix of my own, but it looks like Justin Boreta (the same Boreta of The Glitch Mob) has beaten me to it, in this guided meditation, originally recorded in 1972, with a gorgeous, all original, ambient accompaniment. "The mission behind this project is to introduce the teachings of Ram Dass to the next generation of seekers and to share some powerful new forms of mindfulness and meditation through music." If you're new to meditation and have been cautiously curious about what it's all about, then I highly urge you to find a quiet and comfortable place, put on this 30-minute piece, lower the lights, close your eyes, and simply listen. Nothing else is required.
bvdub
Explosions in Slow Motion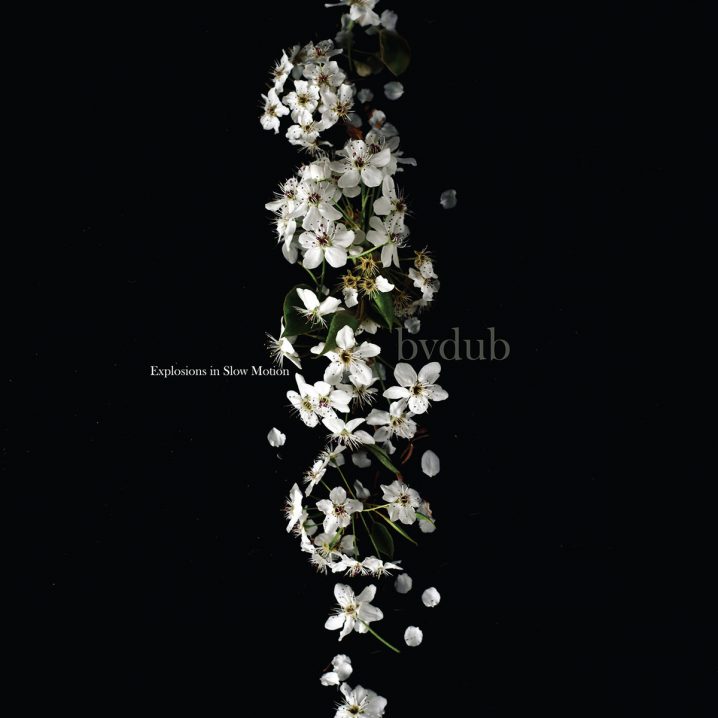 What can be said about bvdub that I've not said before? Is it enough to mention that I have doused my mind with every single album? Is it enough to say that an entire mix devoted to his works has been the top among the many plays? Is it enough to wonder how much more he's got to give? Or shall we simply listen to these open wounds as heart and soul explodes in music without time? Explosions in Slow Motion "reconciles distant memories with heartfelt absolution." With his unique and very special touch, Brock Van Wey creates dense atmospheric textures that seem to submerge the voices and the keys in an incredible foray of sound, so thick and yet so delicate and vital, like many states of the fundamental substance of this Earth. It's vaporous fluidity, its gaseous airy lift, its solid state in form of a compressed and sturdy crystal – these are the sonic elements of music, presented in a form of sound from bvdub. The near-perfect sense of all that must be said is captured in this quote from Haruki Murakami: "Sometimes when I look at you, I feel I'm gazing at a distant star. It's dazzling, but the light is from tens of thousands of years ago." Released on the ever-sentient n5MD on a compact disc and a limited edition transparent yellow double 12″ or a white, black and green splatter LP, the faithful fans of bvdub will gladly add this album to their growing collections. Be sure to also check out Van Wey's side project with a sumptuous vinyl release on A Strangely Isolated Place, titled Never Forget Us, and the accompanying two-part Headphone Commute Interview with Brock Van Wey on Earth House Hold.