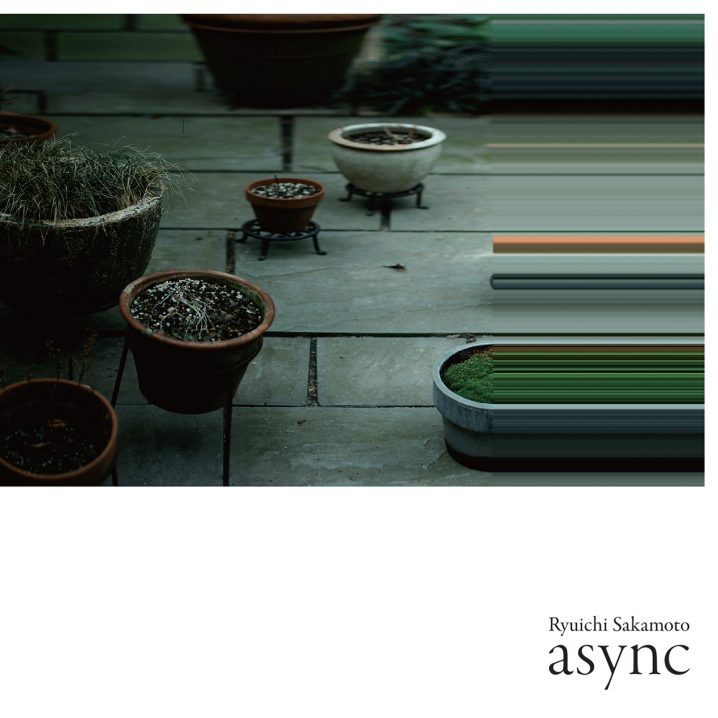 And this I dreamt, and this I dream. And sometimes this I will dream again. And all will be repeated, all be re-embodied. You will dream everything I have seen in dream. […] Dreams, reality, death, on wave after wave."
Ryuichi Sakamoto's exhaustive discography goes back to the late 70s, and you'd be doing yourself a favor on catching up to this amazing Japanese composer (now living in New York), especially with his award-winning film scores, collaborations and even video games. There would be really too much to cover for me here, to give Sakamoto a proper introduction for his contribution towards modern classical, electronic, and experimental music. Suffice it to say, that among his most recent works, Sakamoto's releases with Christopher Willits, Taylor Deupree, Christian Fennesz, and of course, Carsten Nicolai as Alva Noto, are my very favorite. A few years ago, Sakamoto has announced that he was diagnosed with throat cancer, and the music community has collectively held its breath for his speedy recovery and triumphant return. So when Milan announced async as Sakamoto's first solo studio release in eight years (not counting all the soundtracks, of course), I was indeed in rejoice.
On async Sakamoto collects fourteen pieces of ambient, piano, and experimental music structured around a concept of sound inspired by everyday objects, sculpture, and even nature. From the very first piece, titled "andata", you will be warmly welcomed into a musical universe, which is nostalgic, delicate, pensive and crushingly beautiful. [Sidenote: I also highly recommend you check out Oneohtrix Point Never Remix of the very same track released as a single, which I have embedded with these words] A lot is to be said for the textures, time pace, and overall emotional intelligence communicated throughout each piece of music on async – listen to the decaying reverb of "ZURE" and get lost in an eternal galaxy of sound, and its slightly glitchy time-warp of an aural interference. There is no surprise that this composer's face-off with mortality played an essential part on observing the world through its musical prism – on "fullmoon" we hear a repetition of the same passage in multiple translated into many languages, describing our very own limited ability to experience life through this incredibly random moment.
Paying close attention to the essence of each track and carefully balancing the sounds with a less-is-more perspective, what remains are singular expressions of Sakamoto's current mindset, and one of his most personal albums. The album was primarily recorded and conceived in NYC, with some elements drawn from field or location recordings and museums around the world. During the production process, Sakamoto came upon the concept of creating a soundtrack for an Andrei Tarkovsky film that does not exist.
The palette of async is drastically varied. For example, on "tri", you will hear digital manipulations of what is presumably a synthetically generated triangle sound, triggered and glitched through its life cycle and time. Returning to more organic compositions, we witness a very cinematic side of Sakamoto, which has been lately at the forefront of his career with numerous accolades and awards. There is a slight sense of a medicinal aspect of this album, used through a healing process as a tool for contemplation, meditation, and of course, reflection on life. In many cases that I've personally witnessed, such a distressing experience in one's daily routine brings forth a moment of pause, an awakening, and some may even call an enlightenment. How do I wish upon you that moment without its morbid result? May you too witness the fragility of this feeble existence. May you know it through music right here and right now!
sitesakamoto.com | milanrecords.com
©
Words by HC