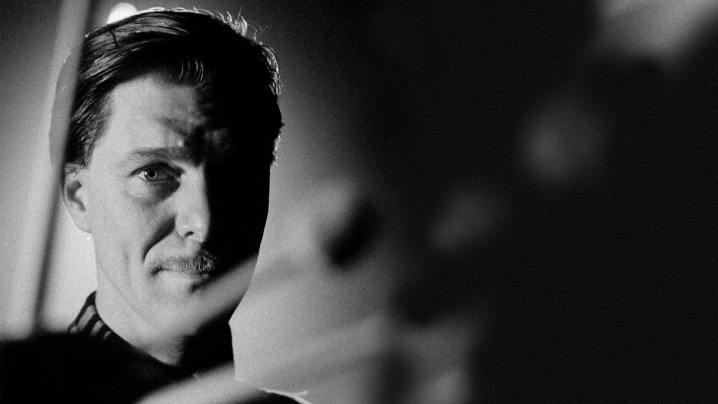 Let's start at the very beginning. Can you tell us how you got involved in composing, and what was your very first piece of gear?
I started composing with a Fostex four-track cassette recorder when I was about 17-18 years old. I started playing drums since 1993 when I was 14 years old, and I got my first drum kit around that time. When I discovered the multitrack cassette tape recorder, I realized I could overdub drums, bass, and guitars, all by myself. I started experimenting my first musical ideas as a composer. This object expanded significantly my perspective as a musician. It gave me the input to create something original without being dependent on writing music (which is something I learned a few years later) and to make music that came directly from my brain and hands, without other people involved.
How many different studio iterations have you gone through, and what does your final setup look like right now?
My studio set up has been always very simple. When I compose, edit and mix, I simply use a good audio interface, an RME Fireface UC, a pair of monitor Genelec 8040A and my ears.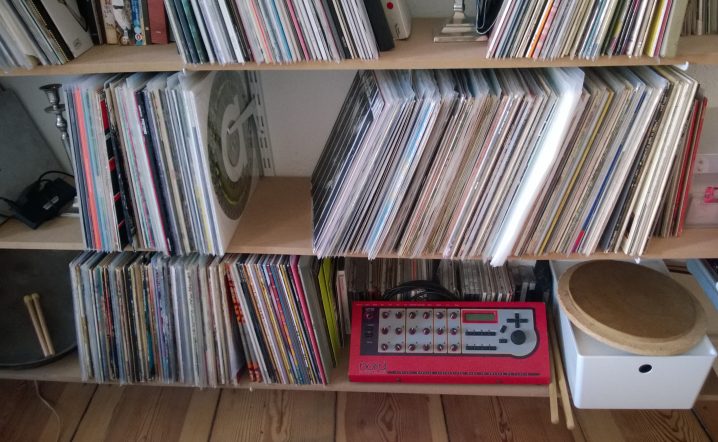 Tell us about your favorite piece of hardware.
Re drums: I'm very attached to my Ludwig Super Classic 1967, but I recently fell in love with Saari drums. Saari is a one-man company based in Tampere, Finland. Hannu, the artisan (I can also say the "artist"), makes these incredible drums out of Finnish birch. They are extremely light and resonant, very similar to some early 20th century drum kits. When I found it out I was looking for something similar to a Slingerland Rolling Bomber, a rare drums made in the USA in the 40's (due to a lack of metal parts drum companies were forced to use as fewer metal parts as possible) and I accidentally found a Facebook post from a drummer I really like, Stephen Hodges, where he was praising these drums. After a few weeks, I went up to Tampere, driving through the southern Finnish landscapes with snow and frozen lakes. I checked the drums out, fell in love with them, got an endorsement deal with Hannu and brought back two big kit and three snare drums to Berlin.
Re electronics: I've been exclusively using the Clavia Nord Modular G1 since 2001 as my electronics sound source. Despite Clavia halting the production of these instruments back in 2003, I think these synthesizers are still amazing. I have all the three models they made: the one with a two-octave keyboard, the rack version and two micro modular. I tried to find other synths that suited my way of playing and composing, but I found none that really satisfied my needs.
And what about the software that you use for production?
I use both Pro Tools and Logic. I program the Micro Modular with a dedicated software, which has been very recently been available again for Mac (thanks a bunch to the people at stage-engine.com, you rule!), as Clavia, unfortunately, discontinued upgrading it back in 2007.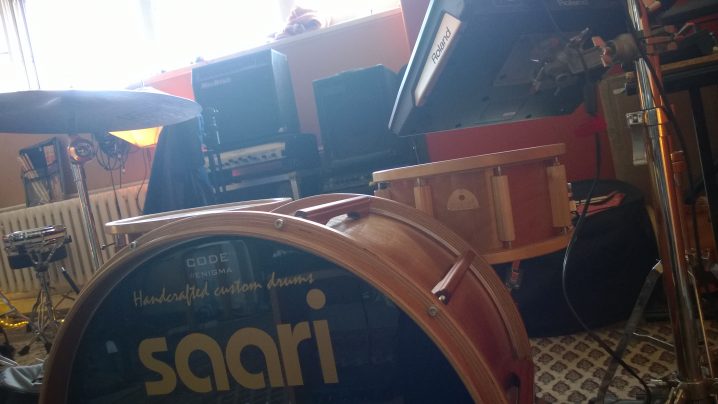 Is there a particular piece of gear that you're just dying to get your hands on and do you think one day you'll have it?
One day I'd probably like to own a Slingerland Rolling Bomber, two or three huge gongs and a newer custom-made version of the Nord Modular with faders and buttons… but the reality is that I have already too many drums, I don't know where I would store huge gongs and I don't think Clavia will never make that instrument anymore, especially with buttons and faders!
Can you please share some aspects of sound design in your work?
My work has always been based on creating a dialog between acoustic drums, percussion, and electronics. I've been developing several ways to create acoustic sounds that sound electronic, and electronic ones that sound like acoustic instruments. My sound design ideas come mostly from my live setup. When I started working on my solo set, I wasn't thinking of playing on "normal" stages, but for relatively small rooms where I could play in front of the P.A. My original concept was to compose and play real-time music using three different sound layers: the acoustic drums without amplification, the electronic sounds diffused the P.A. behind me, and a third "electroacoustic" layer of electronic sounds diffused by small speakers placed on top and around the drum kit. Creating both musical and technical immersive sound environments it's been always at the core of my live and studio work.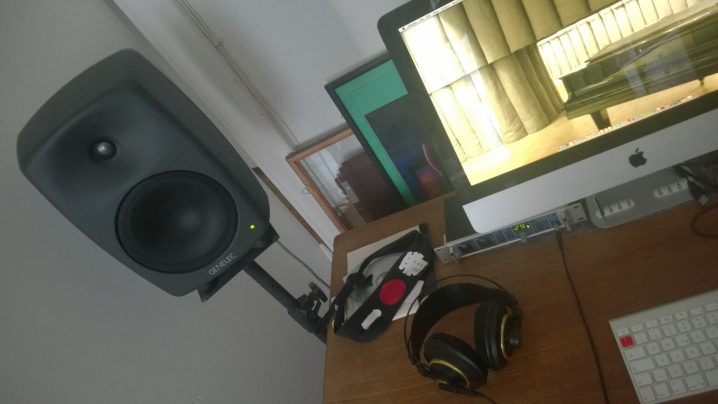 Any particular new techniques that you tried out for your new album?
I composed an album starting from drums recordings, which was a new experience to me.
What does your live setup look like, and what do you bring with you when you travel for an extensive tour?
My live set up consists of a drum-kit and, percussion and few electronic instruments. I prefer big sounding bass drum sounds, with a smooth attack and a warm and long decay. My actual electronic setup is composed of one Roland Spd-Sx sampler pad, one Clavia Micro Modular controlled by a Faderfox Midi Controller. I'm now expanding my electronic set up with a Keith McMillen K-Mix (thanks to Keith McMillen for sending it to me!), plus a couple of microphones, effects, and controller, but it's still a work in progress. When I tour with my solo set, I only bring my electronics and percussion. As a drummer is always difficult to bring drums on tour.
In my opinion, that's one of the two big drummer's frustrations: the first one is not hearing properly what is the "real" bass drum sound that the audience hears by standing in front of it, the second is not playing his or her own drum set every time. Back in 2000, I did a workshop with one of my drummer heroes, Joey Baron, who were suggesting other drummers get used to traveling as light as possible, sometimes not even with your sticks, and adapt your playing to all sorts of drums you find along your way. That's, unfortunately, the reality if you tour a lot and you are not able to bring your drums every time because it's simply too expensive to fly it around. This tip actually helped me a lot to understand how to develop a technique and style that could work on almost every drum-kit I play with. I only bring my own drums when I tour with bands in Europe, and travel by van or bus. It's always much better to play on my instrument, it really affects positively the performance.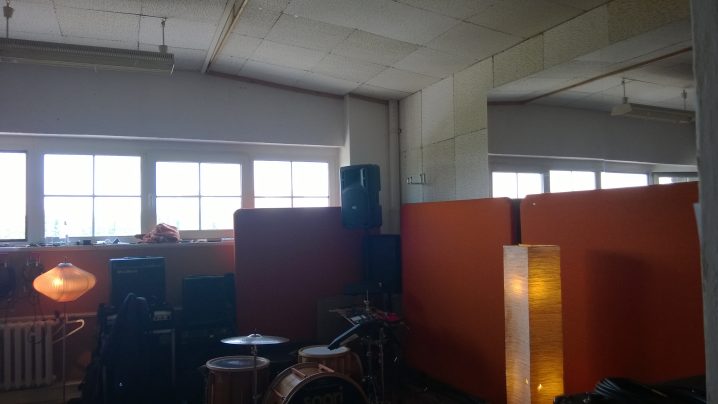 What is the most important environmental aspect of your current workspace and what would be a particular element that you would improve on?
My home studio is my living room, which has the great quality of being very luminous. My rehearsal space is a bit outside the city center. It's in a building made almost entirely of rehearsal rooms which mean I can play as loud as I want. Besides that, it is on the fourth floor and has lots of windows, a total luxury for drummers who are used to rehearse in dark cellars. The biggest improvement I can think of is finding a studio where I can play, record and mix at the same time, without spreading instruments and cables all over the city as I am doing now.
What can you tell us about your overall process of composition? How are the ideas born, where do they mature, and when do they finally see the light?
While improvising with other musicians, the most interesting ideas are usually the ones that come from a mistake, a wrong hit on a snare drum or a percussion that fell off my hands, something that creates a break, a drastic change, which then would be developed into something completely new and inspiring. I like to use this metaphor for my compositional work as well, as I tend to create frameworks where I allow myself to stumble upon, and create something by letting my instinct to flow freely.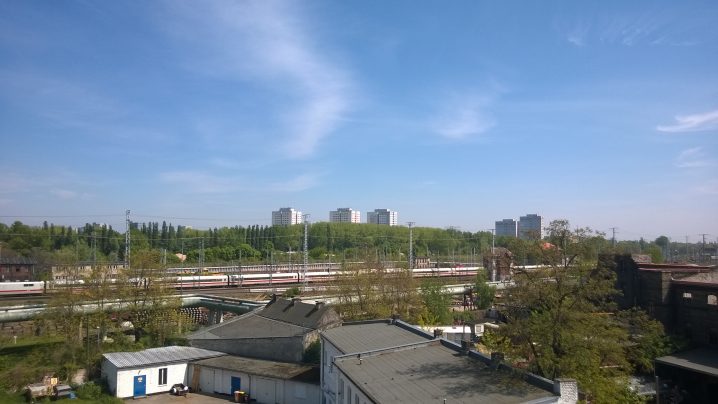 After the piece is complete, how do you audition the results? What are your reactions to hearing your music in a different context, setting, or a sound system?
I usually like to play my music for some trustful friends, from whom I can receive very useful feedback. Sometimes I also like to play specific tracks while I DJ in Berlin, when people are not 100% focused on the music I'm playing, and see how's the reaction in those contexts as well. My reactions when I listen to my music in different context really varies from time to time, sometimes it can be really frustrating, but when you see people smiling or closing their eyes and enjoying it, that's a moment that motivates myself a lot.
And finally, what gets you inspired?
People, lots of good shows I see in Berlin nowadays (I can perhaps mention the magic CC Hennix's sound installation/performance I saw in March), specific drums and percussive sounds and patterns that set up an inspiring and meditative mood, Jamaican roots reggae and dub, Eliane Radigue's music, Ennio Morricone's compositions, pure sine waves, Jim Keltner and the early Tony Williams' drumming, Congolese rumba and soukous from the 60's-70'-80's, Simenons' "Maigret" novels.
©
Andrea Belfi photo by Steve Glashier