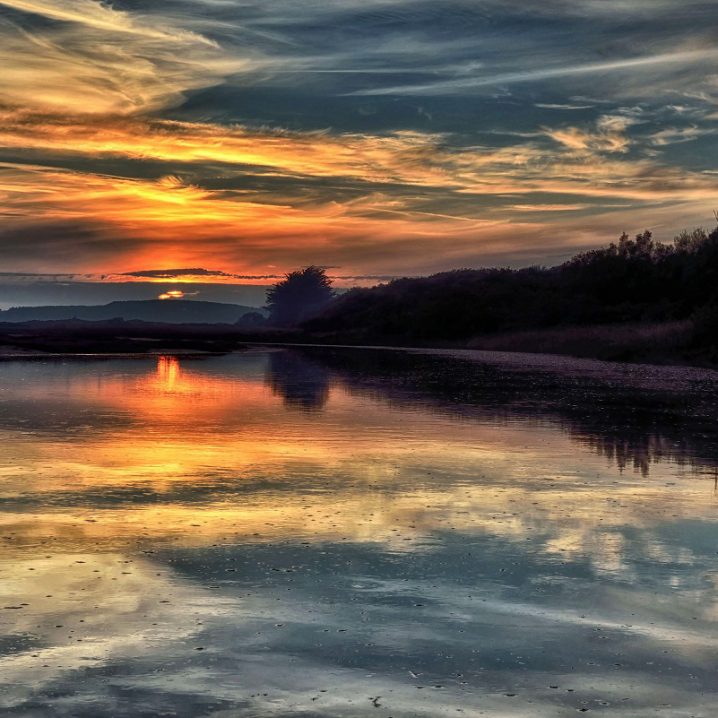 And we are back, with our first official mix, podcasting from London! I've been sitting on this one for a while now, mostly through the entire winter – sorry, kids! But when you hear it, you will know that, although seasons definitely have an effect on your psyche, it is the music that lingers long after that, changing the winter into spring, and fall into winter. Hope you enjoy it as much as I have throughout early mornings and late nights. Here are some words from Aurélien:
Here are some recent works mixed on the first winter-like day that stroke my place in Brittany, last November. The first day that, under a slightly cold breeze, the sunrise and sunset coat the sky with their spectacular low-sun hues. What is more enjoyable than mixing some of your favorite modern-classical songs of the moment when winter is knocking on your front door?
Associated picture was captured on a tidal marsh at l'Aber (Crozon peninsula, Brittany) by Pierre-Yves Baraër.
Aurélien, from QGCrou
mixcloud.com/QGCrou
Tracklisting:
Olga Wojciechowska – To Feel Much More Than Now (00:00)
Angus MacRae – Falling (03:52)
Mike Lazarev – Ajar (08:41)
Ólafur Arnalds – Raddir (10:56)
Nick Cave & Warren Ellis – Casino (15:04)
Jóhann Jóhannsson – Good Night, Day (16:47)
Luke Howard – Common Ground (20:24)
Julien Marchal – INSIGHT XVIII (23:35)
Simeon Walker – Turn (27:28)
Olga Wojciechowska – I'm Never Not Thinking About You (32:59)
Jóhann Jóhannsson – The Drowned World (36:40)
Angus MacRae – Forgot (38:58)
Ashot Danielyan – Illness Time (44:45)