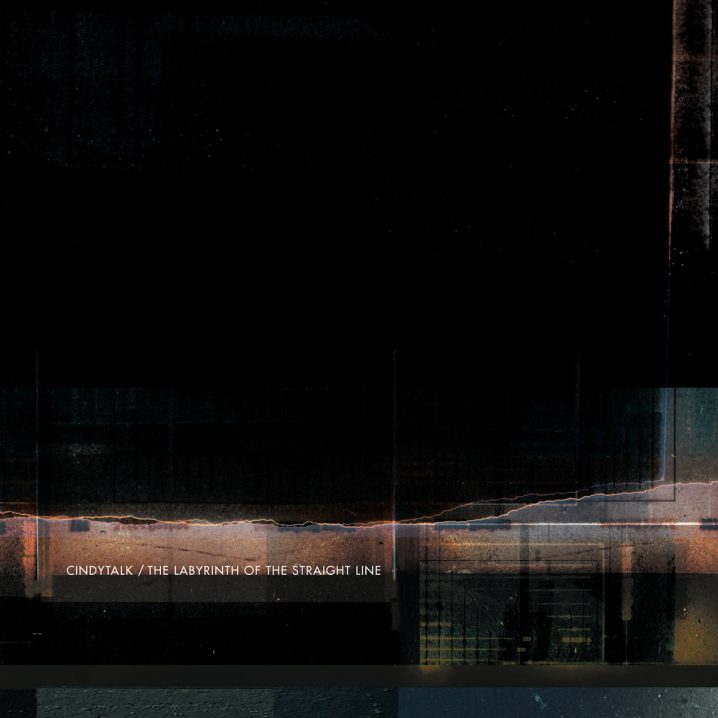 Cindytalk returns with another dark and pretty noisy album. The dynamics range from some quiet and menacing gray swashes to the piercing insectoid ultrasound screams (the beginning of the "Shifting Mirrors", in particular, is a challenging listen in your headphones). From there, nearly industrial, post-surgical and laboratory machinery generate percussive textures occasionally cut through with harmonic pads. It's a hollow, wet and cold place, ready to collapse upon itself at any moment. The distant rhythmic tapping is that of either mercury falling from the sky upon the abandoned and concave metal roofs, or the electric trembling of a corrupted generator, burnt by a lightning from a meteorite storm. The music here is a soundtrack to a future past of a forbidden planet, potentially inhabited by an intelligent life, which most likely destroyed itself in the process of its parasitic evolution. "Ambiguous haikus of agony, melancholy, obscurity and dissensus unfold over time. Sonic psychogeography between somnambulistic dark ambient, claustrophobic post-industrial, and nightmarish techno. Delightful sketches of eschatology." Some tracks contain sound clips from a film by Ken McMullen, titled "Ghost Dance" (1983). This is another win for Editions Mego, which, in my opinion, has absolutely killed it with amazing releases in 2016. Recommended for fans of analog caverns and digital crypts.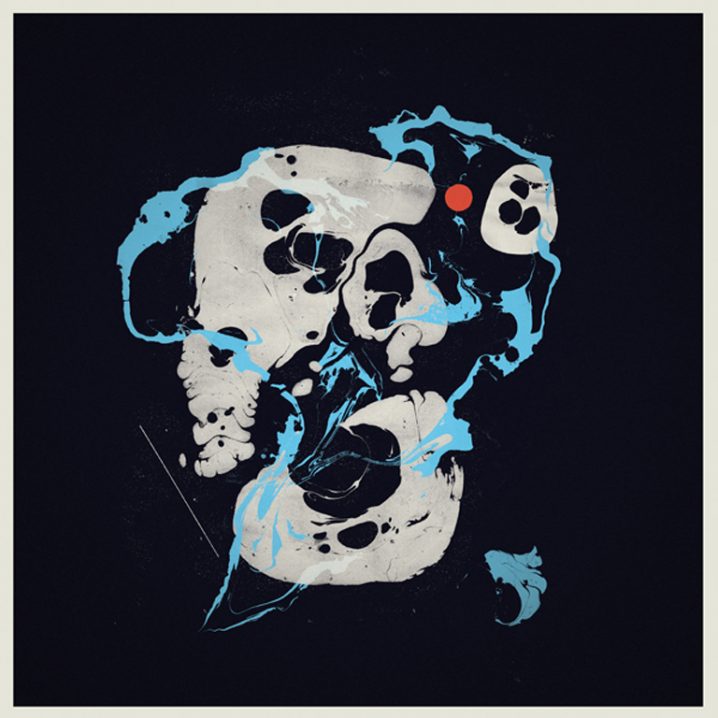 Bowed and scratched strings are slowly drowned in kaleidoscopic guitar plucks, then dissolved in strums of detuned and abstract chords that somehow leave me a little unnerved, lost in a dark alley of some old European city, where under the influence of whatever was slipped into my drink, all the familiar street players' folk pieces fall apart, and refuse to align in the jigsaw of sound. Somehow, armed with an acoustic guitar, maybe a few pedals and other unrecognizable tools, Eric Arn is able to create compositions that elicit the smell of an old moldy book, found in a pew of a burned down church, full of its secrets in hand written codes, left to recite by a convent at dusk. Here, all of its stories turn into drones, in a slow burning hum of a rage spilling out of a cauldron, as the sun gets choked up by the foul drifting clouds. Finally, noise bellows through, like a long awaited thunderstorm, bringing with it both, the destruction and life force. "On Orphic Resonance, Eric moves through vast style-fields with absolute surety. He can generate massive drone-throbs that would make even that old crank John Fahey smile. He can play with sound-sheets in a way that moves even deeper into experimental realms. He can play acoustic fantasia sprawls that would have made Fahey swear." Eric Arn is a guitarist, now based in Austria, playing in bands such as Crystalized Movements, Primordial Undermind, and Outsideinside, with Orphic Resonance being his first solo LP on Feeding Tube Records, which promptly got its deserved 300 limited LP pressing.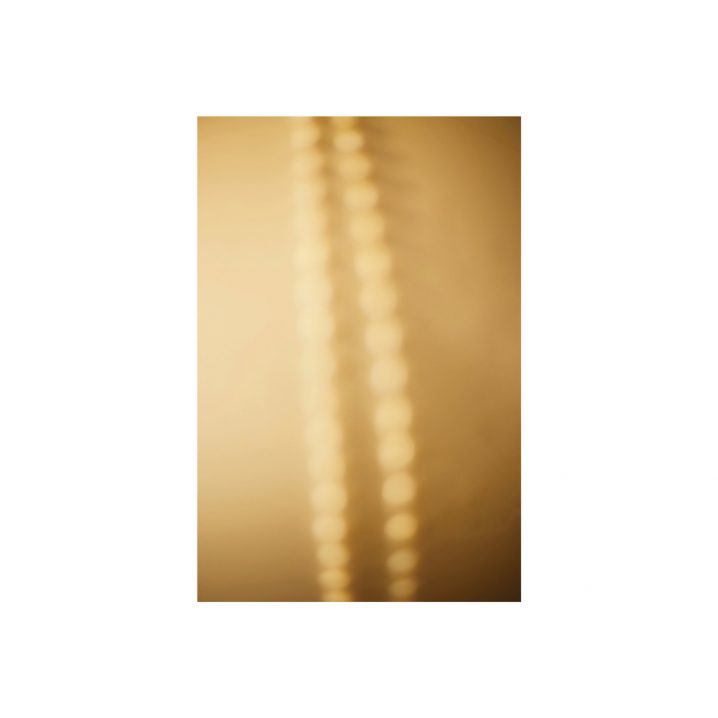 So I seem to be in the mood for really dark music these days, even though, to be honest, I spent the entire past week listening to the latest releases on the beach. Perhaps it is because I was also reading some horror graphic novels, and this four-track EP served as a perfect soundtrack for all of the nightmarish and suspenseful scenes. It would be fascinating to pair certain albums with some fictional works and have the score evolve as one flips from one (digital) page to another. The Empire Line is a duo consisting of Christian Stadsgaard (half of Damien Dubrovnik and co-founder of Posh Isolation) and Jonas Rönnberg (aka Varg and co-founder of Northern Electronics). If you're a follower of the two Scandinavian labels (and if you're not, you should be!) then the sound of Syndicat de la Couture should come as no surprise to you, with its immaculate production values, twisted atmospherics, and ominous rhythms. These two artists, in particular, manage to define their very own genre of music, easily capturing my favorite elements of dark ambient textures and hallucinogenic driving beats. "Recorded at Mayhem, Copenhagen's experimental performance and rehearsal venue, the EP sets a pair of heady noise recordings against more streamlined club fare – though both approaches maintain the same visceral, cinematic quality, with caustic drones pitching and bending in and amongst warped sequences or more rhythmic drum machine elements." The project takes its name from Cristóbal Balenciaga's Empire line, a fashion collection presented by the Spanish designer in the late 50's, but I have yet to draw the parallel between its inspiration and the gorgeous darkness of the sound.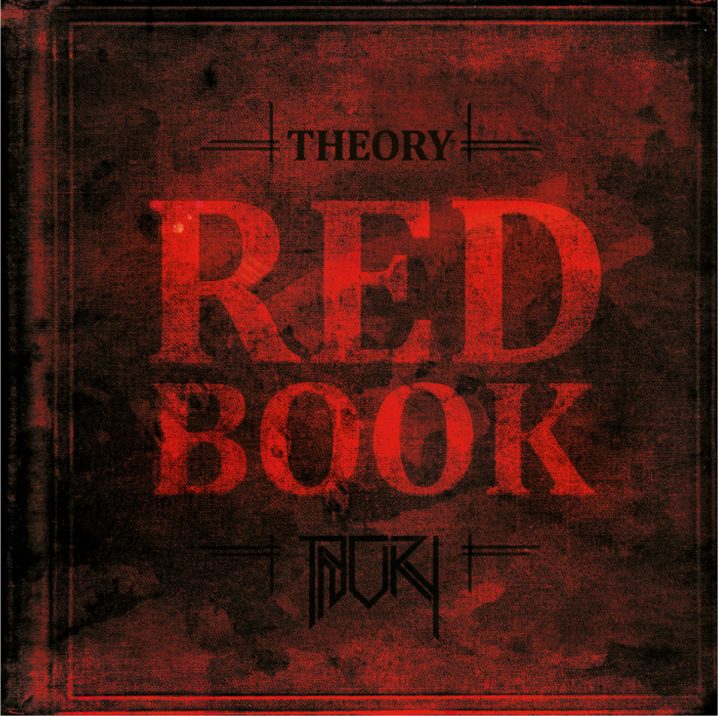 For the last entry in this kind of dark Sound Bytes column, I want to bring to your attention a seven-track EP by Antuan Graftio, a Russian producer with over 32 releases under his belt under his Theory pseudonym. Although a lot of his music is self-released or hits the airwaves by ways of net labels, this particular EP gets picked up by Mindtrick Records, a Dutch imprint founded by Atiq, which has previously graced us with works by Mobthrow, Semiomime, Tangent, and Delete. The Red Book EP comes on like a horror soundtrack of industrial sized proportions, both, in its vast atmospheric soundscapes, and the use of the aforementioned percussive elements that slowly stump out their way in a desolate landscape. Impending doom oozes from the treacherous carcasses left to decompose upon cold slabs of concrete, left by the hopeful movement of the Communist party. If only our own dark humanity didn't ruin the concepts that sound so good in their abstract. Described by Graftio himself as "depressing monotonous music with philosophical overtones," this conceptual mini-album is punctuated by titles such as "Fatal Error", "Funeral Mass", and "Hammer Hated Regime" – so you know what you're getting yourself into when you open this deserted bomb shelter. The overtones of Soviet propagandist speeches sprinkle the industrial drone soundscape with its metallic claws, dripping venom, and rotting flesh, now left to survive in its collapsed authoritative regime. Recommended, but not for the light hearted.