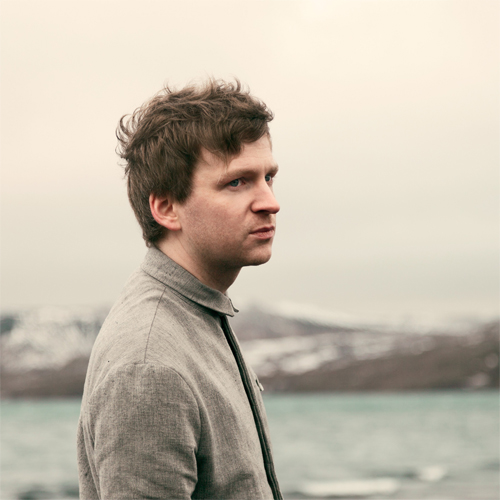 Hey Óli. I hear you're on a tour. Where are you now and how was your last performance?
I'm on a plane right now on my way to Chicago. Last night we played in Minneapolis which was one of my favorite shows of this tour. The venue was just great, the people too and we ate good food! That's all you need for a good show.
How do your live shows differ from the studio recordings?
Currently we are doing shows as a trio (piano/electronics, violin, cello) which is a much smaller setup than what I usually use in the studio, so the songs have been rearranged to work with this setup and feel more delicate and intimate. My philosophy is to not try to recreate live what I do on the albums, because after all its live, it's not the studio, and different things work there.
Talk a bit about the move from Erased Tapes to Mercury Classics. What are the most immediate differences?
Surprisingly the whole ethic is not too different, in the end I'm just working with wonderful people who love music and believe in me, I'm very lucky in that way. But it's of course very different in terms of its capabilities when it comes to promotion and distribution and we have been able to reach into new territories that we never could before.
How has the reception been to your newly introduced vocals and lyrics?
Mostly great. It of course opened a lot of doors for me to new platforms and listeners, I guess the only real downside is that some people might think of me as a 'vocal artist' now, while I have no concrete intentions of going down that road (although I of course might!). So I have been trying not to put too much attention to the fact that there are vocals on this album and we also tried to write the vocals and lyrics in a way that it is not intruding or becoming a lead element of the album.
How would you say your journey as a musician has evolved over the last five years?
I have been lucky enough to get to try out most of the things I dreamed of doing as a musician and of course learned a lot from that. I love that I'm getting so much into movies now, I have a lot of fun with that and get to work with great people who I can learn from. I guess my music has become mature and more minimal in its writing style now. Like, I am more into delivering drama in a subtle way.
You're slowly but surely breaking into the film scoring business. What are some of the goals that you set yourself for your musical career.
I just want to be able to choose my projects depending on whatever I am into at that given time. I don't want to get stuck doing only touring or only film scores, I hope to be able to develop a healthy mixture of it all and just be an 'artist'.
What are you working on right now and what can we expect next?
Right now I'm just touring for a while, but I have a few film scores coming up early next year.
Read Headphone Commute review of For Now I Am Winter
©
Photography by Hedinn Eiriksson / Mercury Classics