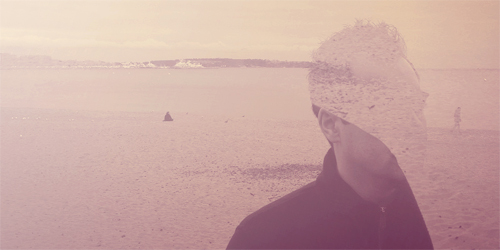 On your bandcamp page I saw that some samples for the album come from Sample Based Life project. Talk a bit about that.
I can't remember exactly how I came to that, but I found their sound library very interesting and so I started some tracks with their samples like "feel it" which is the main melody of the song, with their kind permission of course.
You've done a lot of remixes lately! How do you find the time and how do you select which tracks will get your reworking?
Time is my biggest enemy! 😉 But I presently have the time to be creative and that permits me to work fast. The selection is simply; I listen to the track and if I love it I will try to make the Sun Glitters version. However, now, it is also a question of time, If I have the time to work on the project, I will. It also depends on deadlines too!
Who does all of the cover design for your releases?
I make all the graphics concerning Sun Glitters myself. It's important to me that I keep an eye on this because it's a important part of the concept as well! Except sometimes there are some compilations or remixes who are curated by those who invite me to participate.
What do you think about all the attention you have been receiving since the album release?
I'm really happy, it helps me focus more time on my music, and makes me excited to continue making music and playing shows! I think it's important for an artist to see that you have people/fans who love and are following your work! But all that was also possible due the great work done by Jeff at Type PR.
Any memorably moments from your recent tour?
There are a lot of great moments who I will never forget for sure! I've had the chance to meet great people and had really great times with them. Hope that will continue 😉
Tell us about your latest EP – 'high'.
The High EP it's a collaboration that started last year at the early stages of Sun Glitters. The guys from m/i/f/l showed interest in Sun Glitters music and asked me to be their first release of their new label. I had a good feeling with them, so, I decided to make it happen! About the tracks, it's a production based around everyday life, with a more mature sound… It was the next step from "everything could be fine" debut and singles like "things are" and the "wind caresses her hair"
What are you working on right now, and what are your ambitions for 2012?
I'm working on my new songs for my next full length. I hope to find a great label to sign to with the help of my manager at Banter Media Management. Continue creating my yet-to-be released works and of course, playing shows/festivals where "it's ok booking" is doing a great job!
Read Headphone Commute review of Everything Could Be Fine