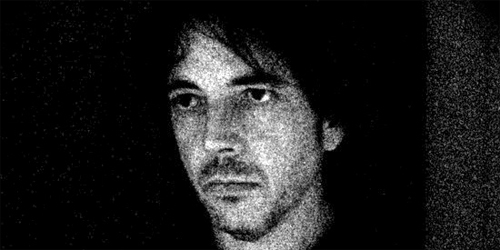 Tell us about your label, Hand-Held Recordings
HHR was set up about a year ago. Presently, it's main function is to release Akatombo recordings, and hopefully, in the not too distant future, recordings from other artists & projects that I think deserve a wider audience. The label's ethos is, literally, a genre-free zone – anything goes, if it's good.
Let's talk about album presentation for a bit. What are your thoughts on packaging?
I think that in these very tough times, music sales-wise, packaging is a very important part in attracting potential customers. My feelings are that each Akatombo release should be as special as possible; the packaging for each album should be as enticing and intriguing as I can conjure up & put together. With "Unconfirmed Reports" I spent almost as much time on the packaging as I did on the recording. It's THAT important. The overall aesthetic of each release from the outer sleeve right through to the label design are of paramount importance. It doesn't take too much effort to source the most suitable printers, stationery suppliers, etc., once you set your mind to it.
In the 80's, you used to be in the punk rock scene, is that right? What was your transition into electronic music?
Yes, I played in a few punk bands & released a few records back in the early 80's …. fun times! However, ever since my mid-teens I also listened to a lot of early electronic music from the likes of Cabaret Voltaire, Suicide, Brian Eno and the like. So, it wasn't as difficult as it might have been to switch genres. Even when I was listening to a lot of guitar-based groups, I was also listening to experimental bands like Zoviet France & early Chrome too.
Who are your influences?
There's quite a list to choose from … ! Musically, everything from Krzyzstof Penderecki, Pan Sonic, Captain Beefheart through to John Duncan, Dalek, Kim Cascone, with quite a few detours along the way. Cinematically, Lindsay Anderson/Malcolm McDowell,Terrance Mallick, Ken Loach, Werner Herzog, Stanley Kubrick, etc. Literary-wise, Jean-Patrick Manchette, Jim Thompson, Richard Stark, Harry Crews, Ross Macdonald, Charles Willeford, George Pelecanos, Albert Camus, etc.
What is the story behind "Unconfirmed Reports" ?
The title comes courtesy of the BBC World Service radio-news bulletins. Unfortunately, I was quite ill for some time with meningitis. During my recovery, I used to listen to the BBC. One of the most common phrases I heard was, " and we have unconfirmed reports of ……". The phrase stayed with me & then latterly seemed a good title for my slightly disparate collection of music which eventually constituted the finished album.
Tell us a little about the music videos.
I've been interested in the merging of imagery to music from an early age. I still have very fond memories of seeing Residents & early Devo promotional films back in the late 70's before music videos really took off. So, it was most fortuitous to meet an actual bona-fide film-maker here in Hiroshima, Chad McClure, whilst I was getting the album together. I would go out & about in downtown Hiroshima and film lots of footage in numerous locations. I'd then pass on the footage to Chad w/ a list of rough production ideas and let him edit & effect where he thought best. We ended up whittling down 27 hours of film to 44 minutes or so. No mean feat, indeed.
See also Headphone Commute review of Unconfirmed Reports