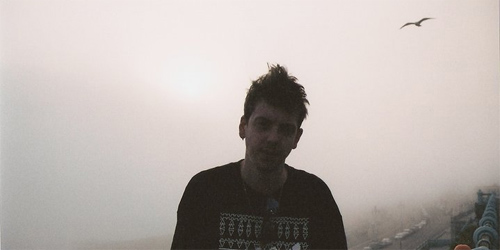 How would you describe your sound to my 90 year old uncle?
you have a 90 year old uncle? wow. thats old. i would tell him its electronic and loud and he probably wouldnt like it. sorry if ive underestimated him.
What does 'wonky' mean to you?
like, a little bit lop-sided.. asymmetrical. i.e. not a very good description of music.
Can you shed some light on your production techniques and your studio setup?
i havnet got much production technique haha. i tend to fiddle around and try and make some noises that i like and put them together with other noises that i like perhaps with some melodies and rhythms i like too. i use an old version of fruityloops to make my music. occasionally other things too but mostly fruityloops.
How did you land on Planet Mu?
i dont remember exactly when or how it happened, but i think they asked me if i would like to release some music with them. i said yes.
Who are some of your music inspirations?
some tracks i like at the moment are:
howard jones – like to get to know you well
ghost mutt – wizard sleeve
kuedo – starfox
BFlecha – ceja de carnival
henryk gorecki – that really really sad one he did
aardvarck – four
See also Headphone Commute review of Ultra Heated EP