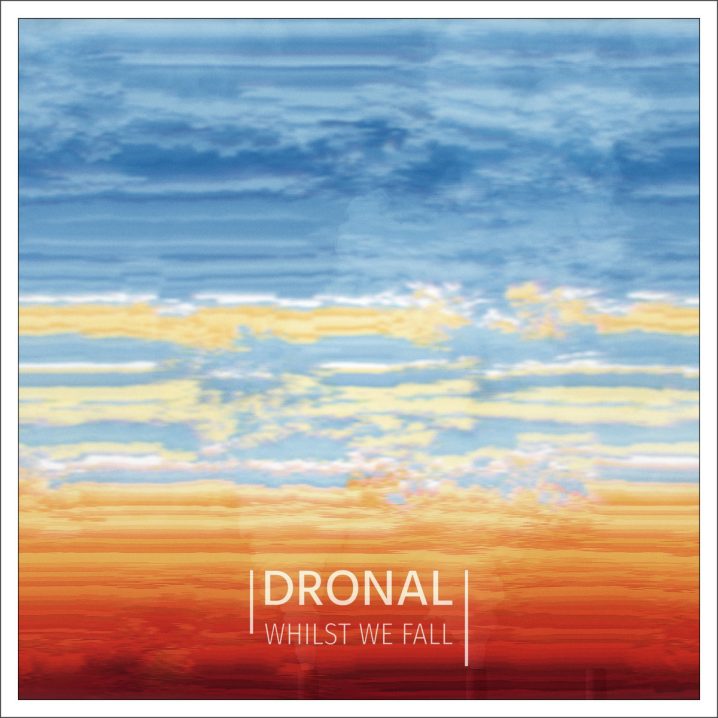 Release Notes
Label: Supple 9
Released: September 28th, 2023
Mastered By: Porya Hatami
I've said this before, and I'll say it again – ambient is deceptively simple [not from perception, but from the composition thereof]. To a newcomer, it often may sound like a bunch of soft drones, unyielding, unending, like the hum of cheap machines. Surely, it's just a couple of chords on a brand new and shiny synthesizer, with a bunch of delays and reverb. Right? But try and curate this particular sound, and you'll quickly find yourself toiling away, playing bare so that the sound could be barely playing. Try and replicate the skilful touch of someone like Taylor Deupree, and you'll struggle with the effort of restraint (okay, at least I do) required to capture those atmospheres, gentle and soothing. Finally, when it comes to deep textures, something I'm particularly fond of (in my music as well), it's the organic weaving and the movement within the space that is carefully sought out. Fall back on just the basic modulation, and suddenly, the repetition you will hear is too synthetic, too programmed. You have to let the music breathe. You have to let it grow and flower. So, yes, this entire introduction is leading me to say that when I come upon an album deep and rich, I notice right away the intricate details, the work that has gone in to make it sound so effortless and unassuming, and, most importantly, the mark it leaves upon my mind after each introspective play, resulting in this writeup.
Investigating "the blurred boundaries between the natural world and the one which we have created on top of it" with his Dronal moniker, Alex Leonard has been on my rotations in the past. If this particular project is new to you, let me point you to his Ebauche, with the 2018 release called Mutable and the 2019 release named Formic Syntax. Both albums have appeared on Leonard's own Supple 9 imprint, which this Irish electronic musician is running out of his Berlin home. [A sudden thought occurred to me just now – most labels I cover on Headphone Commute are run out of people's homes, right? I mean, it's not a rented office or a factory. There's something special about that, don't you think?] Most recently, that imprint has expanded to invite other artists into its catalogue – I'll share a few words on Erik Levander's Kvad really soon. In 2019, Leonard put out Internal Motion as Dronal. And this is how we arrive at the subject of this review, Whilst We Fall, on which, incidentally, he has been working for the last three years.
It's hard to believe, but I started work on this in October 2019. This may seem like an inordinate amount of time in this day and age, but it was important to me to give the pieces adequate time and space to mature and develop. The initial concept was to explore the boundaries between our urban environments and the natural world, and the inevitable blurring of those lines – but over time the concept expanded, reflecting my concerns at the ongoing environmental crisis. However, I do feel that there are hopeful qualities to be found within as well […] I have tried to free myself from the 'grid', and every track uses extensive live improvised takes, which I hope lend themselves to a warm, fluid, and organic feel.

— Alex Leonard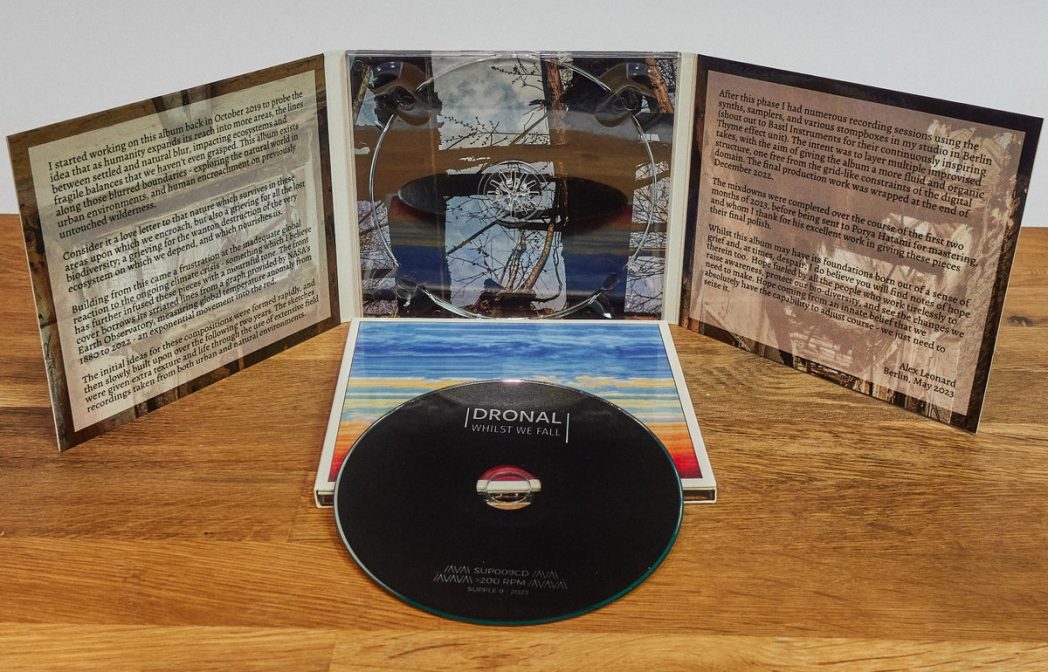 Indeed, the field recordings captured by Leonard in natural and urban places lend that essential movement that we all seek in music. The synthesizers build on top, with many deep and textured layers. The sound flows like a sonically rich, relentless river, slowly enveloping and filling each crevice with generous oscillations spread out through frequency space. The result is a gentle and personal assortment of gradually evolving auditory landscapes, anchored in a somewhat melancholic base and yet infused with hints of optimism. Intricately mastered by Porya Hatami, the release is available as a digital download via Bandcamp and a 6-panel ecopack CD. And if you're feeling generous and lavish, pick up all past releases in a bundle for only €35 (or more).