Ebauche
Mutable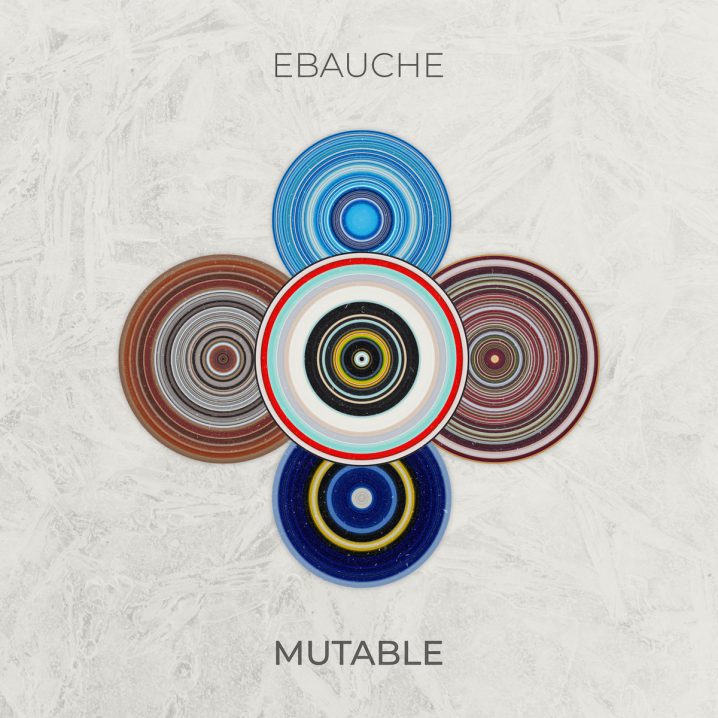 Alex Leonard is an Irish electronic musician (now based in Berlin), producing under his Ebauche moniker. His latest release, Mutable, is an introduction to my ears of his work, and after playing through the record more than a couple of times, I had to go back and revisit his earlier works, such as Adrift released on Invisible Agent Records back in 2015. I must admit, that the cover art for Ebauche is a little bit misleading (don't judge a book by its cover, they say, neh?) – not sure what I was expecting: perhaps some IDM infused synthetic manipulations of the digital age. Instead, I got overwhelmed (in a good way) with slow sprawling ambient textures, spacious in a cosmic subconscious, soft and organic, dark and sublime. The rhythm complimented drone progressions lean closer to a psybient genre (oh, how I dislike that word), often imagining vast empty galaxies, expanding into biotic worlds of Ebauche's visions. "The pieces on this album were directly inspired by a long and strange dream on a 10-hour bus journey through Poland one dark and cold winter. Each piece is an exploration of polyrhythmic variations within slowly morphing drones… […] Each piece is densely layered with fine details and subtly backed by fields recordings from a variety of locations around Poland." Returning to the art, I recall from a letter accompanying the record, that each track, as well as the cover, are painted by Adrianna Snochowska (Leonard's significant other). It's worth mentioning that the record was mastered by Rafael Anton Irisarri, and includes a remix by the one and only Arovane. Recommended for fans of Abul Mogard, Warmth, Lingua Lustra, loscil and 36.
Lingua Lustra
Winged Heart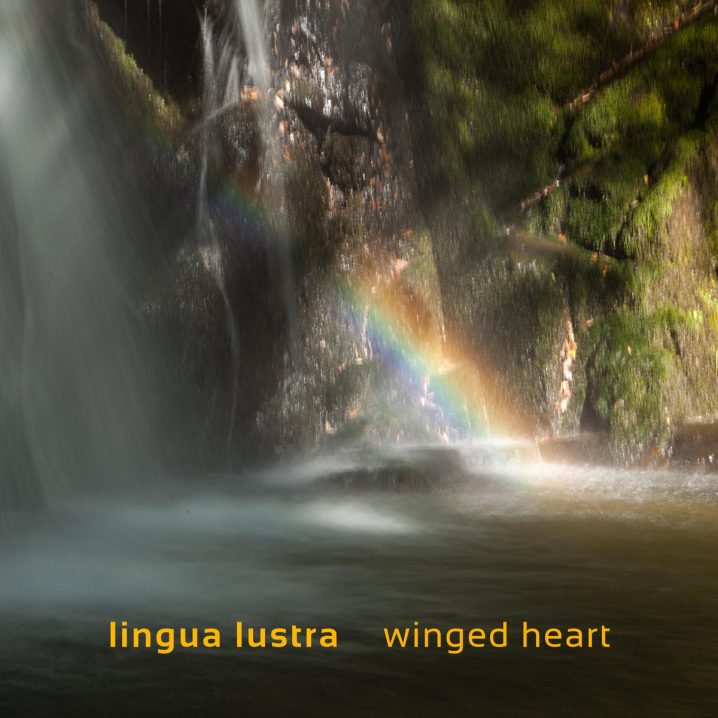 To be honest, I'm slightly perturbed with Albert Borkent. In the past, I have already raised my "concerns" that he has put out too much music. Last August, this Dutch (and Argentina-based) ambient artist and experimental sound designer has sent not one, not two, not three, but four completed albums to check out. And the annoying part is not that I can barely keep up with all these promos flung my way, but the undeniable fact that all the music by his Lingua Lustra project is very, very good! How do I possibly catch up and give it all a proper listen it deserves? How do I then combine my thoughts into these words to share with you, my readers? I'm happy to report that I have finally consumed his latest output, and settled on the album from the San Francisco Silent Records, titled Winged Heart. The other four (from August), which I've already mentioned, Night Rain, Otherworldly, Nucleus, and Song of the Sun, were all put out on his very own, KOSMOS imprint (Nucleus is a favourite as well). Okay, I'll admit, there may be two or three or four completed tracks on all these self-released, digital-only, albums, but they, nevertheless, may add up to the many hours of lulling music, each single track exploring a deep and vast sonic territory which is impossible to leave, once I have chosen to hit 'play'. These long-stretching ambient textures, mildly cadenced by the pulsing rhythms and hallucinogenic elements, create otherworldly atmospheres awaiting your time, which you must set aside for a deeper exploration. I just love to get lost in all these sounds through some passive listening, and so, yes, my minor aggravation on this topic is a joke. Be sure to check out all the above, and if you find the time, get lost in Borkent's spaces.
Silent Vigils
Fieldem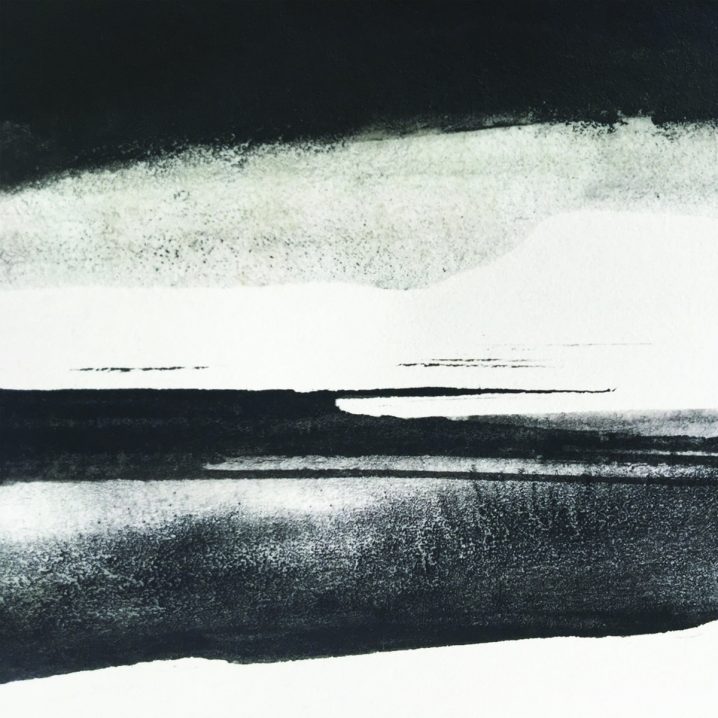 Here's another beautiful album that may have slipped past your ears. Behind a seemingly unknown pseudonym of Silent Vigils is actually a duo of James Murray and Stijn Hüwels (the latter being behind the Belgian Slaapwel Records). Seeing this collaboration, titled Fieldem appear on Ian Hawgood's Home Normal imprint immediately puts a mind at ease, like a soft cushioned pillow, white and plump, ready to receive your heavy head. Fans of minimal ambient and isolationist drone sound will embrace the leisurely somnolent textures and tones that veil the vast open soundscapes of real and imaginary places of your mind. Over the course of four sustained pieces, the duo engages in a dialogue "motivated by [their] mutual respect and shared love of the minimal, the graceful and the understated." Although the vigil is indeed unspoken through the words, its silent sentry is received via the splendid sound. Fieldem resonates with buoyant and aspirant chords, disguising suffering and pain incurred on days of Brussels bombing and the Westminster terror. On this topic, the composers state that "these four pieces have become our personal dedications to the quiet strength of blended culture, free thinking and open borders." Beautifully complemented with the cover art by Małgorzata Łapsa-Malawska created especially for this album, and the mastering touch by Ian Hawgood himself. Recommended for fans of Wil Bolton, Porya Hatami, Christopher Bissonnette, and Chihei Hatakeyama.