Catching up on a selection of works that slipped through the cracks in recent months.
At this point, there's honestly no rhyme or thought or reason behind the path of my arrival at these sounds. It simply "just happens". The promos keep pouring in, the packages pile up, the emails left unanswered, and yet I'm still uncovering the gems I've left to simmer back in May. I'm basically six months behind on all this awesome music, and so, if you reach out, but don't hear back, don't hold a grudge – I hope one day to find you… all on my own… as fate would have it at the end…
Ian Hawgood
光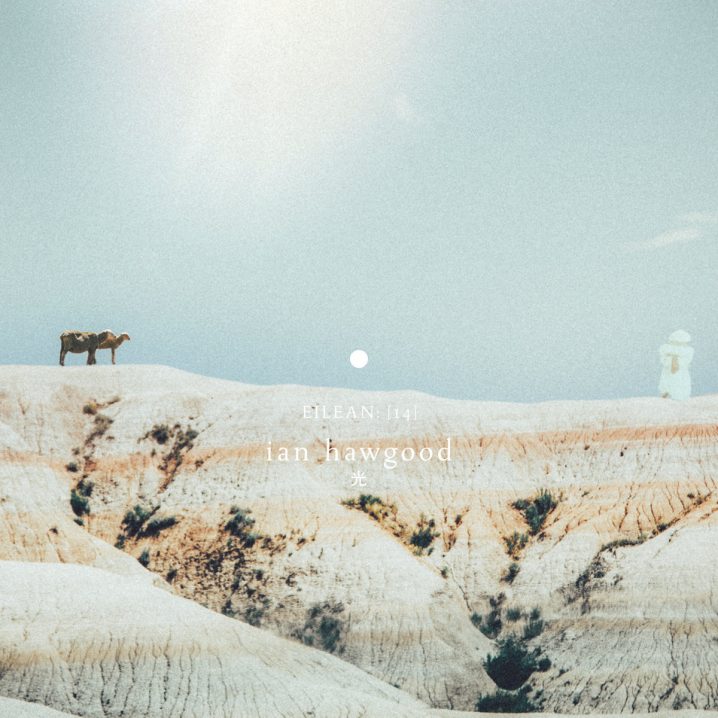 Besides running a successful and wonderful label, Home Normal [actually, it's multiple labels, which also include Nomadic Kids Republic, Tokyo Droning and Koen Music (KOMU)], Ian Hawgood is also a talented musician, and a composer of many favourite works for over a decade now, appearing on labels such as Experimedia, Slow Flow, hibernate, Dragon's Eye, and now Eilean Records, with his latest contribution, titled 光, towards the imprint's ever-growing imaginary map of sonic locations (this one appearing at points number 14). I really like the title of this release, which is a Japanese Kanji for 'light', and can also mean 'sparkle,' 'glitter,' and 'shine' [yes, I'm currently fascinated with the Japanese language] and can be attributed to Hawgood's having lived in Tokyo "much of his adult life" (Hawgood is actually British, and after some time in Poland, I hear he's coming back to England). The album is composed of nine short tracks (nearly half are titled in Japanese), exploring ambiance and minimalism through solo piano pieces, performed on his childhood piano, drifting over a wide span of ethereal pads extracted beautifully from a collection of vintage synthesizers. I absolutely love the high-frequency buzz left by the machines and the low hiss of the reel-to-reel – Hawgood is a prolific mastering engineer, so don't underestimate this lo-fi artefact as an accidental sonic slip on his behalf. This collection of meditative and retrospective compositions is the first to be released as Ian's solo album in nearly six years and is a long-awaited welcome back into the always aching, slowly sighing modern music scene. Recommended for fans of the nocturnal solitude, melancholy sunsets (the track title "Every Ending Is A Little Sadder Now You're Gone" speaks for itself), and insight guided days. Pick up if you like Grouper, Bing and Ruth, Richard Skelton, Marcus Fischer, Simon Scott, and Benoît Pioulard.
Michael Vallera
All Perfect Days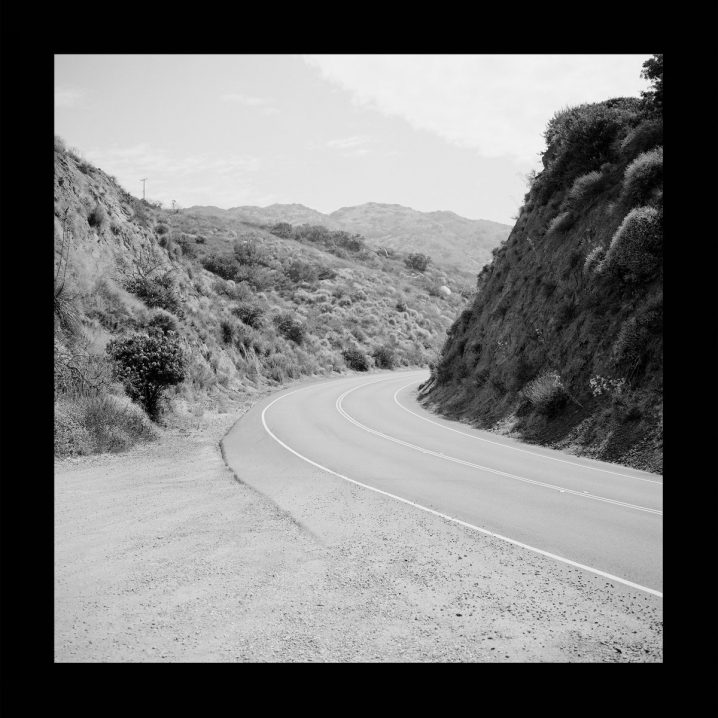 Michael Vallera returns to Denovali with his second album for the label, titled All Perfect Days. I've previously covered Vallera's Vivid Flu about a year ago, and it's a pleasure to see him (and hear) continue and expand on his sound. The five pieces on the record are pretty moody in nature, a bit experimental in approach, and always captivating in their sound. My favourite track on the release is "Pale Watered Floor" which evolves over the slightly uneasy guitar progressions that are punctuated by the lowest register of the piano keys. This long-playing piece is brooding, deliberate, a little bit tense – exactly how I like my cinematic music to occupy that void. "Vallera constructs a lush, deeply emotional album that jettisons the overt rhythms and explicit drum programming that characterized much of his earlier work. Instead, in its tightly focused reliance on little more than guitar and amplifier feedback, supplemented by piano and synthesizer, the album explores a sparse but rich palette that evokes the ambient works of Harold Budd—although filtered through Vallera's own sharp-edged sensibility." This a truly great album, courtesy of a favourite imprint that continues to keep up in setting the trends, a testament to an amazing "service" that a label can provide, by filtering through all the noise and then amplifying a clean signal. I only arrive at the end, to broadcast to the ether. Be sure to also check out our recently published Denovali Sound Bytes Special featuring Terminal Sound System, Prairie, and Nadia Struiwigh – plenty for you to dig through on there!
Liars
1/1 (OST)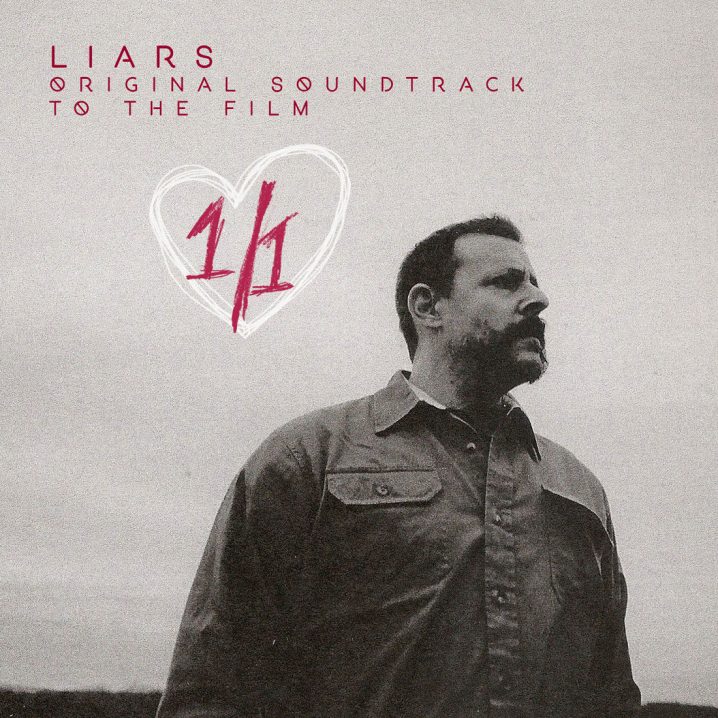 In a slightly unexpected turn of events, we are adorned with a soundtrack by Liars. As with any proposed score for a film, I've expected a nearly cinematic approach to Jeremy Phillips' directorial debut,  on the film which "submerges the viewer into the mind of Lissa, a 20-year-old girl in rural Pennsylvania and her struggles with sex, drugs, love and loss." But instead, this American band signed exclusively to Mute since 2003, offers up a refreshing take on experimental electronica, abstract rhythms and a genre-defying approach for an accompaniment to a visual media [reminds me a lot of when I first heard Clint Mansell's fantastic selection for π]. Perhaps one of the most interesting aspects behind the composition of this score is that the band produced its sonic counterpart without any visual queues – they simply read the script and then operated on a few abstract and emotional instructions from the director, such as "imagine you have a 100 piece puzzle, but you have 1000 pieces – what would that sound like" or "the character is submerged in water at 4am" or "an alarm clock won't stop ringing." The result is a kaleidoscopic conglomeration of sounds that fit together like a mysterious riddle, which your brain doesn't care to resolve – it enjoyed the enigma so much, the solution would conclude all the excitement. The director even changed up some scenes in the film, to adapt to the music by Angus Andrews and Aaron Hemphill. This is another impressive release from Mute, who have recently backed such creatives as Ben Frost, Arca, Diamond Version and of course, Martin Gore.